College Ave: Pros, Cons, and Reviews
CollegeFinance.com is paid by advertisers and sponsors in exchange for placement of sponsors' products and services, or by site visitors clicking on sponsor links posted on this website. This compensation may impact how, where, and the order in which products appear. Click here for details on our Advertising Policy.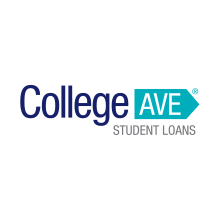 Pros
Without a hard credit check, you can see if you'll qualify and what rate you'll get.
Flexible repayment options and in some cases more than other lenders.
They have a six-month grace period extension option
Cons
You must be at least halfway through your repayment term before you can ask for a co-signer release.