On Nov. 3, 2020, Americans will submit their ballots to elect the next president of the United States. Several Democratic candidates are currently being narrowed down to one nominee. This nominee will then run against President Donald Trump, the Republican nominee, for the next four-year term.

In previous elections, foreign policy, protection from terrorism, and economic growth drove the debates. The 2020 election has focused on many additional key issues, including the student loan debt currently affecting millions of Americans.

A report in June 2019 found that Americans who graduated from any form of postsecondary education collectively held $1.5 trillion in federal student loan debt (along with another $119 billion in private student loan debt). This represents about 43 million people around the country, or one-sixth of the population over age 18.

Financial advisers report that finding ways to help U.S. adults manage their debt or eliminate it altogether would improve economic growth, which has begun to stagnate after recovering from the Great Recession. If student debt holders had smaller or fewer loan payments, they would likely use this newfound buying power to acquire homes, start businesses, and make other major purchases that would improve the economy overall.

Each of the six leading presidential candidates has a different approach to student loans and higher education policies. This guide provides an overview of the policies to help you understand potential future laws, financial strategies, and tax changes.
The List of Current Candidates and Their Policies on Higher Education and Student Loans
President Donald J. Trump
The reelection campaign for President Donald J. Trump has created a budget proposal for 2020 that includes adjustments to higher education that reduce some costs while supporting improvements to postsecondary programs. Points in the budget proposal include:
Increasing institutional accountability by requiring postsecondary schools to share fiscal responsibility for student loans with the federal government
Reforms to student loan programs, including cutting or adjusting income-driven repayment options
Investing $1.8 billion in Federal Student Aid and the Student Aid Administration
Expanding Pell Grants and short-term programs like specific training
Supporting minority-serving institutions and historically black colleges
Investing in technical and career education programs
Refocusing the federal work-study program to emphasize preparation for the modern work environment
Eliminating ineffective or redundant programs
The Trump Administration has already passed some benefits for those with student debt. For example, the administration changed Internal Revenue Service (IRS) rules for Total and Permanent Disability Discharge and Death Discharge programs so forgiven student debt would not be considered income in these cases.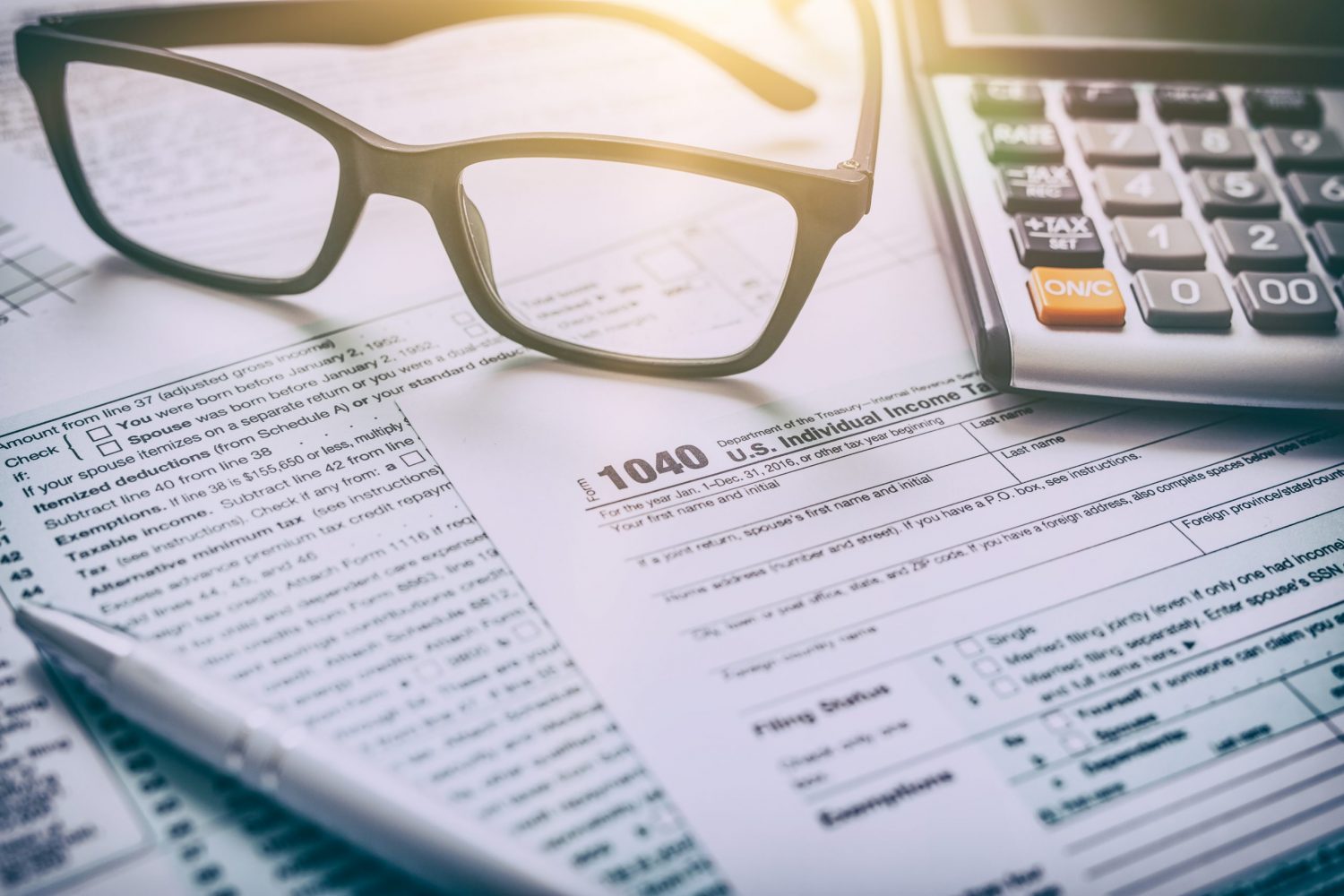 Senator Elizabeth Warren
Senator Warren's campaign plan weaves universal free college together with forgiving most student loan debt in the United States. First, she offers a tiered loan forgiveness option:
Households making less than $100,000 would receive $50,000 of student debt forgiveness.
Households making between $100,000 and $250,000 have a simple prorated structure to receive some student loan forgiveness.
Households making $250,000 or more, which is the top 5% of families in the U.S., would not receive student loan forgiveness.
Private student loan debt counts, not just federal student loans.
The Internal Revenue Service (IRS) cannot count forgiven student loan money as income for tax purposes.
For 75% of households, this forgiveness program would eliminate all their student loan debt. For 95% of households, it would forgive most of their student loan debt.

The Warren campaign proposes creating entirely free, more accessible two-year and four-year degree programs. Essentially, anyone who wants to attend a professional training program or get an associate or bachelor's degree can do so at no cost. This includes programs that:
Expand the Pell Grant
Provide a source of funding for minority-serving institutions and historically black colleges
Make federal funding available to states demonstrating substantial improvement in enrollment and graduation rates for lower-income students and students of color
Ban for-profit colleges from receiving federal funding
Prohibit public colleges from considering citizenship and criminal history in admissions decisions
Require public colleges to complete an annual audit identifying problems that hurt enrollment and graduation for students of color and low-income students and then offer improvement suggestions
Warren's plan would require $1.25 trillion over the next 10 years but would wipe out most student loan debt for most people. The whole plan would be funded by her proposed Ultra-Millionaire Tax, a 2% tax on any household with $50 million or more in money and assets.
Senator Bernie Sanders
As a Democratic Socialist, Bernie Sanders kickstarted the free college and student debt forgiveness debate in 2016 when he ran against Hillary Clinton for the Democratic nomination. Now, the Sanders campaign has a multifaceted plan to eliminate student loan debt and provide accessible, free college education. His plan aims to:
Pass the College for All Act, which gives $48 billion every year to colleges, universities, and trade schools to provide free education for up to the equivalent of a bachelor's degree
Cancel all existing student loan debt for the 45 million people holding $1.6 trillion in student loans, saving around $3,000 on average per person
Raise the amount of Pell Grant funding so all low-income students receive one, covering tuition and living expenses
Require participating state and tribal colleges to cover the full cost of obtaining a degree for low-income students, including filling in financial gaps
Cap student loan interest rates at 1.88%. They are currently 5%, on average.
Send more funding to state and tribal colleges so they can improve their facilities, hire more faculty and staff, and make other important improvements
Triple the federal work-study program's funding
Invest $1.3 billion in private, nonprofit historically black colleges and minority-serving institutions
Invest in eliminating the equity gap between middle class, middle-income white students and underserved, low-income, and disabled students, as well as students of color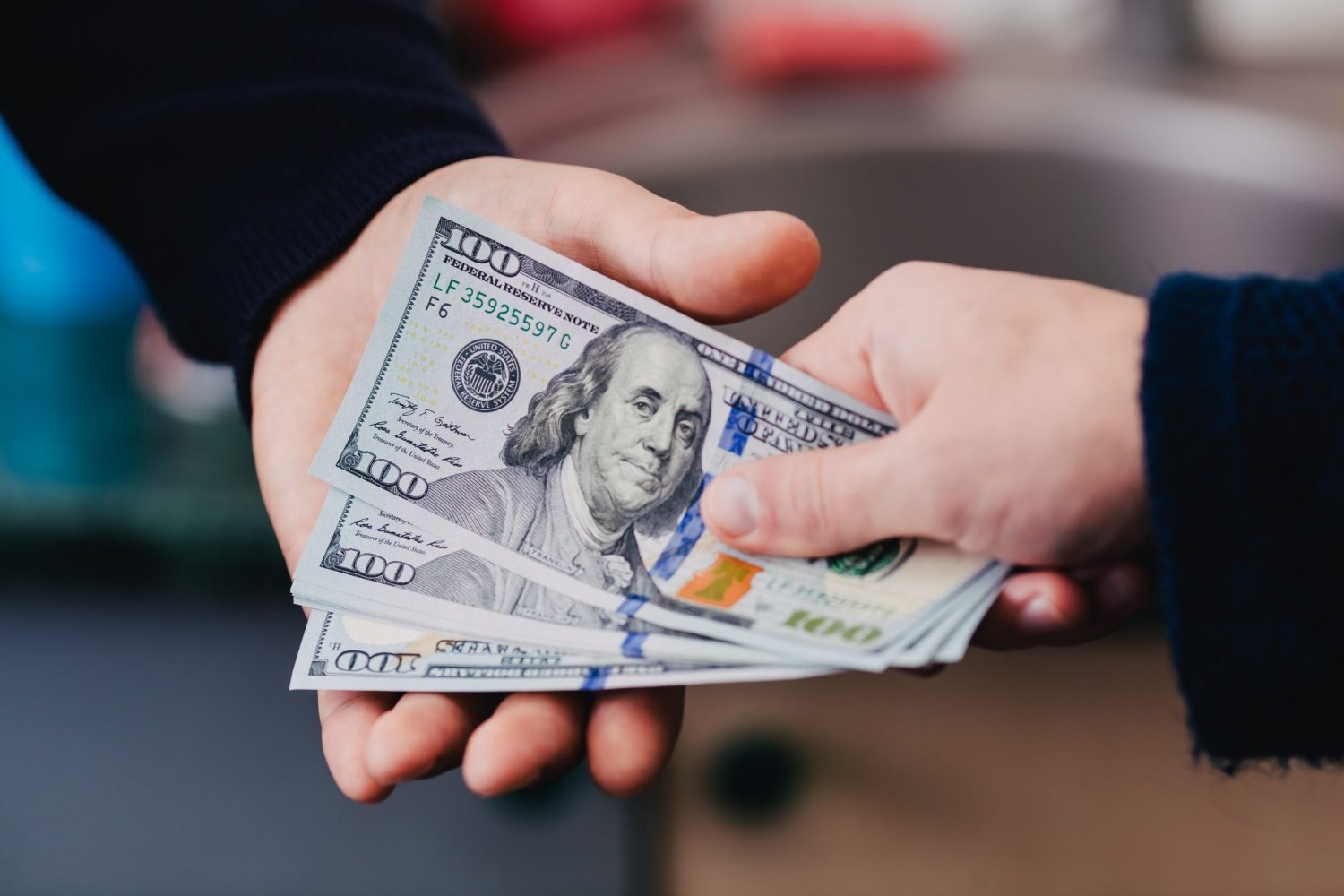 Like Elizabeth Warren's plan, Bernie Sanders' education plan relies on increasing taxes on the wealthy to improve infrastructure and opportunities for the disadvantaged. However, the Sanders campaign proposes taxing Wall Street to raise $2.4 trillion over a decade. This is enough to cover the $2.2 trillion estimate for the education plan.
Former Vice President and Senator Joe Biden
In his latest run for president of the United States on the Democratic primary ticket, former Vice President Joe Biden has promised to raise $750 billion to go toward a higher education plan that includes some free college and some debt forgiveness. His plan includes:
Free community college for two years, either earning an associate degree or transferring credits to a four-year college
$8 billion toward improving community college facilities so they can provide a stronger education for more students
Increasing Pell Grant amounts, and allowing former prisoners to receive this need-based aid
Expanding Public Service Loan Forgiveness (PSLF) program options, including $10,000 in debt relief every year for up to five years of service
Simplifying the income-based repayment plans
Allowing student loans to be discharged in all forms of bankruptcy
$50 billion toward workforce training
$70 billion invested in minority-serving institutions and historically black colleges
The Biden 2020 campaign borrows many ideas from a 2015 Obama Administration proposal. While Biden's plan does not provide as much financial help or benefits as the plans of other Democratic candidates, his moderate stance could be more popular with both political parties.
Senator Kamala Harris
NOTE: Sen. Harris has suspended her campaign, but we present her ideas here in order to present a broader picture of policy developed over the course of the 2020 campaign.
The presidential campaign of Senator Kamala Harris has an extensive list of policies for student loan debt forgiveness and improving access to college, but many of them are endorsements of other policies. The Harris campaign's main education policy is an endorsement of Senator Kirsten Gillibrand's What You Can Do for Your Country Act, which radically expands the PSLF so:
All federal student loans qualify for loan forgiveness
All forms of repaying federal student loans qualify, not just income-driven repayment
Public servants receive clearer information and guidance on how the PSLF works for them
Those who complete 10 years of the PSLF program receive full student loan forgiveness, and those who complete five years receive partial forgiveness
The PSLF application and certification process is simplified
The Harris campaign policy also proposes a much more specific option for student loan forgiveness. Participants qualify for up to $20,000 in forgiven loans if they:
Had a Pell Grant in college
Agree to start a business in a disadvantaged community
Keep the business going for three years
Although Harris has received criticism for how complex her specific debt relief plan is, much of her education proposals center around greater accountability in educational institutions to combat racism. For example, she proposes applying $12 billion to create a grant program supporting minority business owners and expanding the Consumer Financial Protection Bureau's (CFPB) oversight of lending institutions to stop discrimination against minority business owners who need business loans.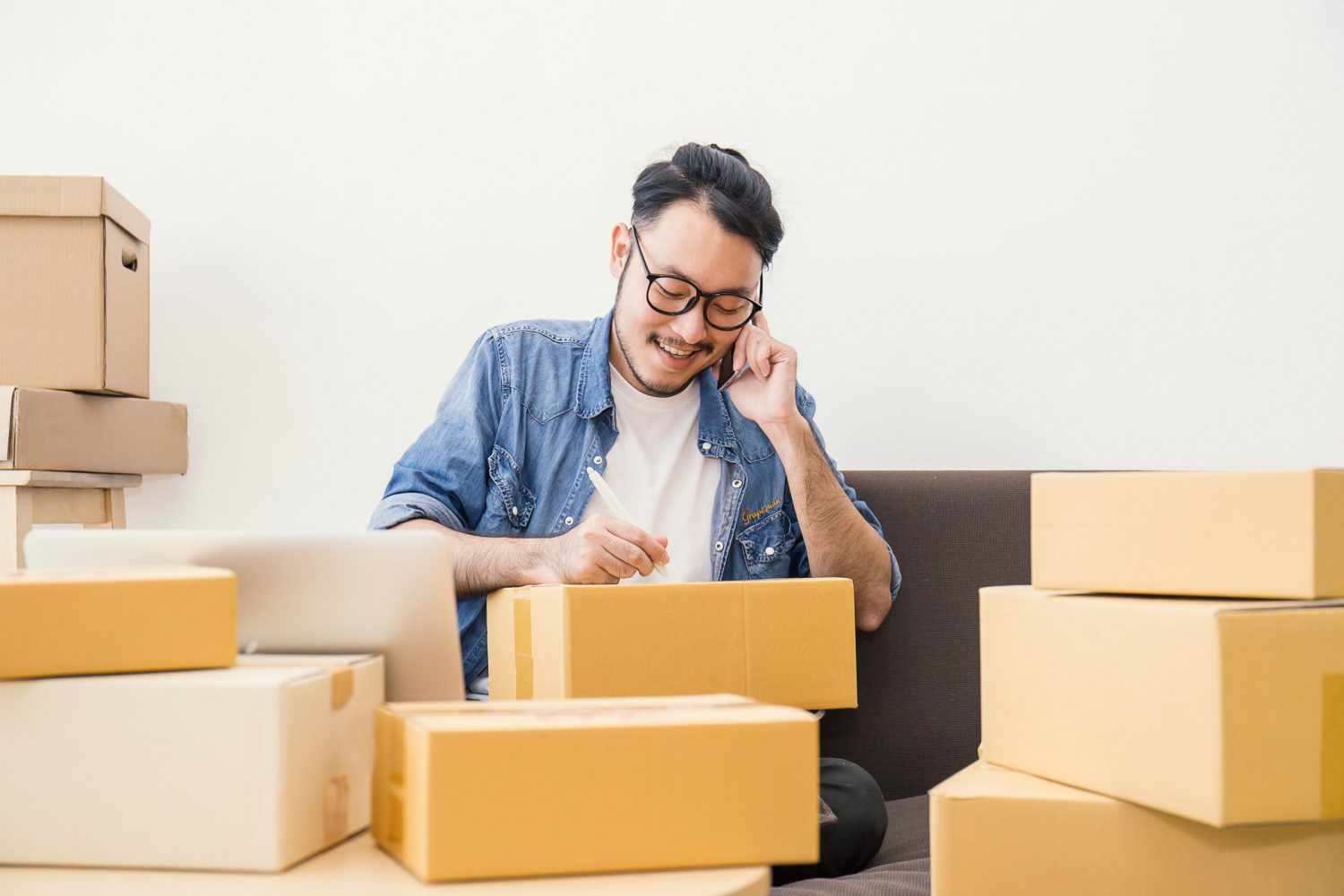 Unlike many candidates, however, Harris did not list specific dollar amounts or how she would raise the money to fund her programs.
Mayor Pete Buttigieg
As a newcomer to federal candidacy, Buttigieg is one of the youngest candidates in the Democratic party and the only one with remaining student loan debt. The millennial candidate reportedly understands better than any other candidate that student loan debt can feel constricting and make budgeting any amount of income difficult.

To help current student debt borrowers and future college students avoid or manage their student loans, Buttigieg proposes:
Raising Pell Grant amounts
Keeping financial aid on par with inflation to help students manage their living costs along with tuition
Canceling the student debt of anyone who attended a low-quality for-profit college
Investing $25 billion in minority-serving institutions and historically black colleges
Ensuring that institutions of higher learning are more transparent and accountable for their costs and the success of their students
Encouraging public service as a method of getting student loans forgiven
Mayor Buttigieg does not endorse free college for all or entirely canceling student loan debt, but as a veteran of the U.S. Armed Forces, Buttigieg wants more students to enter public service as a method of repaying loans. Buttigieg is clear that he does not think everyone should enter military service, but he does want to expand the PSLF, so more jobs qualify as public works. This includes adding new programs like AmeriCorps, such as:
Intergenerational Service Corps
Community Health Corps
Climate Corps
Buttigieg's campaign platform also proposes expanding on existing Peace Corps and AmeriCorps enrollment.

The campaign has not released an estimated cost to this proposed expansion, but the Associated Press estimates that this form of student debt relief would cost $20 billion. The campaign has also been clear that they oppose all forms of student loan forgiveness, including universal forgiveness and universal free college.
Student Loan Forgiveness and Relief Are Key Points
Each presidential candidate has a different approach to managing student loans and higher education policies, but every candidate can agree that higher education is crucial to the modern job market, economic success, and a better life. They also agree that the student loan debt crisis must be managed with help from the federal government.
Whether through tax cuts and eliminating complex or redundant programs, expanding public service and volunteer opportunities and tying them to student loan forgiveness, or simply raising taxes to eliminate all student debt and make education free, each candidate has a unique approach based on their individual politics.