After being accepted into the college or university of your choice, the next big step is figuring out how to pay for your education. In fact, with $1.5 trillion owed across the U.S., student loans are the second highest type of debt. Private loans are a small part of that more significant debt number: $7.8 billion. However, not all private lenders are the same. 
Some people, private student loans may be the best option once they have exhausted financial aid, scholarships, grants, and federal loan opportunities. What should you look for, though, when evaluating a private loan option?
Private Loan Pros and Cons
Private loans allow borrowers to take out larger amounts, can help supplement federal aid, are typically dispersed quickly, and enable prospective borrowers to include a co-signer to improve the interest rate. They also can be used for educational expenses beyond tuition, books, and housing. 
However, it's important to remember that each lender will have different repayment rules. Credit history matters with private loans – and your credit score will impact your interest rate. Private loans are not tax-deductible, and borrowers aren't usually offered loan forgiveness or an income-based repayment plan. Private loans will never be less expensive than federal loans, so always explore that option first. 
If, however, a private loan is the right route for you, potential borrowers should consider the following: 
What are the interest rates?
Look for any immediate discounts you receive, as well as discounts you can't lose over the term of the loan
Can you include a co-signer? Including a co-signer, even when you qualify on your own, can mean lower interest rates which save money and help your credit score
Pick the shortest repayment terms possible to reduce the amount of interest you pay
Make sure not to apply for too many loans – this can lower your credit rating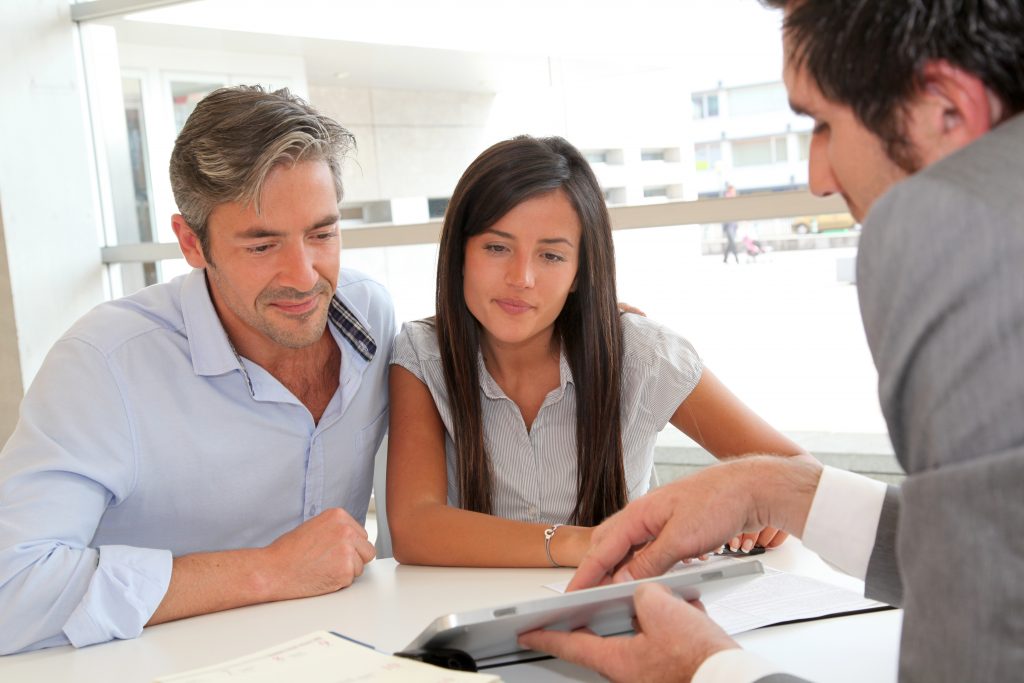 What Is College Avenue?
One option for a private loan is College Ave Student Loans, which was founded in 2014. The founders are former executives at Sallie Mae who left to make a better loan option experience for consumers. It is based entirely online and offers undergraduate, graduate, career student, and parent loans. Loan refinancing is also available. 
Beyond the loan application, College Ave's website has helpful resources, including articles on applying for FAFSA and the difference between a fixed and variable loan rate. The site even has a promotions page that includes sweepstakes, contests, and giveaways to further pay for education. You can subscribe to the site to receive updates on when new promotions become available.
Rates
Structures available: fixed and variable rates 
Range of APRs for undergraduate loans:

Fixed: 3.24% to 12.99%
Variable: 0.94% to 11.98%

Range of APRs for graduate loans:

Fixed: 3.99% to 11.98%
Variable: 1.99% to 10.97%

Repayment terms: Loan terms range from five to 15 years
Fees: There are no application, origination, or prepayment fees. There is a late fee of $25 or 5% of the unpaid amount, whichever is less
Autopay discount: There is a 0.25% discount for autopay
Eligibility
To qualify for a College Ave loan, borrowers must:
Be planning to attend an eligible U.S. college or university
Be a U.S. citizen or international student with a valid U.S. Social Security number
Borrow at least $1,000
College Ave does not disclose a minimum FICO credit score, but there is a recommendation to have a score in the mid-600s. Applicants must show good credit history – ideally showing several years of history and multiple positive accounts. To qualify, borrowers must be enrolled or planning to enroll at an eligible school and plan to pursue an undergraduate degree at least part time. Graduate students do not have the same time requirement.
Application Process
College Ave applications are relatively simple and take about three minutes to fill out. There are calculators on the site to help potential borrowers see the loan in action, including different payment options.
To complete the application, applicants will need their Social Security number, school name, estimated annual income, and amount seeking to borrow. Once the application is approved, the borrower will see the interest rate secured. After approval, the borrower will need to accept the terms and then e-sign the loan document. From there, College Ave will send the loan application and information to the school for certification. Once the school has certified, College Ave will schedule the funds for disbursement within the school's preferred timeline. It will take 10 business days or longer to get through the entire process, from application to funding disbursement. 
In the event an application is denied, applicants will get a letter in the mail detailing the reasons. It may be that the applicant needs to secure a co-signer with good credit.
College Avenue's Best Qualities
Loans are available from $1,000 up to 100% of the school-certified cost of attendance. The cost of attendance is the total amount that it will cost a student to attend each year, including tuition and fees, on-campus room and board, housing and food allowance for off-campus students, books, supplies, transportation, loan fees, and dependent care where applicable. Borrowers are also able to choose between making full payments while in school, interest-only payments, a flat fee, or deferring payments until after they graduate. 
There are no origination fees or prepayment fees. Origination fees, also known as the hidden student loan tax, represented $1.7 billion in revenue for the federal government in the 2017-18 award year.
What to Watch For
There are two areas where borrowers need to be alert. Parent loans are not eligible for deferred loan repayments or flat fee payment options while the student is in school. They must choose either interest-only payments or full payments. Additionally, it is not clear what College Ave's forbearance policies are. Forbearance is when a borrower temporarily reduces or postpones student loan payments – typically when they are having a financial hardship.
What Others Are Saying
Pros: Bankrate points out that College Ave is one of only a few companies that deal specifically with college loans as opposed to having multiple lines of loans. For borrowers wanting low rates and flexible payment options, College Ave is a good choice. 
Cons: Repayment terms top out at 15 years, which may not work for some borrowers. They also note the lack of a clear forbearance policy. 
Overall: This is a good option for someone with either good credit or a co-signer. Make sure to shop around before committing. 
Pros: College Ave provides some unique products and a viable refinancing option. 
Cons: None listed
Overall: The company is a reliable lender. Make sure to comparison shop before making a final decision. 
Pros: College Ave will cover 100% of attendance. They also note that the company offers loan consolidation, which can make it easier to schedule payments and understand what you are paying each month. Of the loans reviewed, only a few provided this option. They also liked College Ave's repayment lengths and the ability to pick between a variable and fixed rate.
Cons: Their chief drawback is the long co-signer release period. Borrowers must make on-time payments for more than half of the loan repayment period. They also note that while College Ave does have an autopay discount, the company does not offer any additional discounts – for example, some lenders offer a discount if the borrower signs up for a checking account. 
Overall: College Ave has a moderately high loan limit (up to $150,000) and excellent repayment options.
Pros: Prospective borrowers can take advantage of a personalized rate estimate and see if they qualify without getting a formal credit check. College Ave offers repayment options that are more flexible than others. For parent loans, up to $2,500 can be directly sent to the borrower for school-related expenses. 
Cons: NerdWallet also notes the lack of a formal forbearance policy. They suggest that College Ave could improve by allowing borrowers with a prior bankruptcy to qualify. 
Overall: This option is best for students who want to make payments while they are still in school and for parents who wish to control some of their student's spending.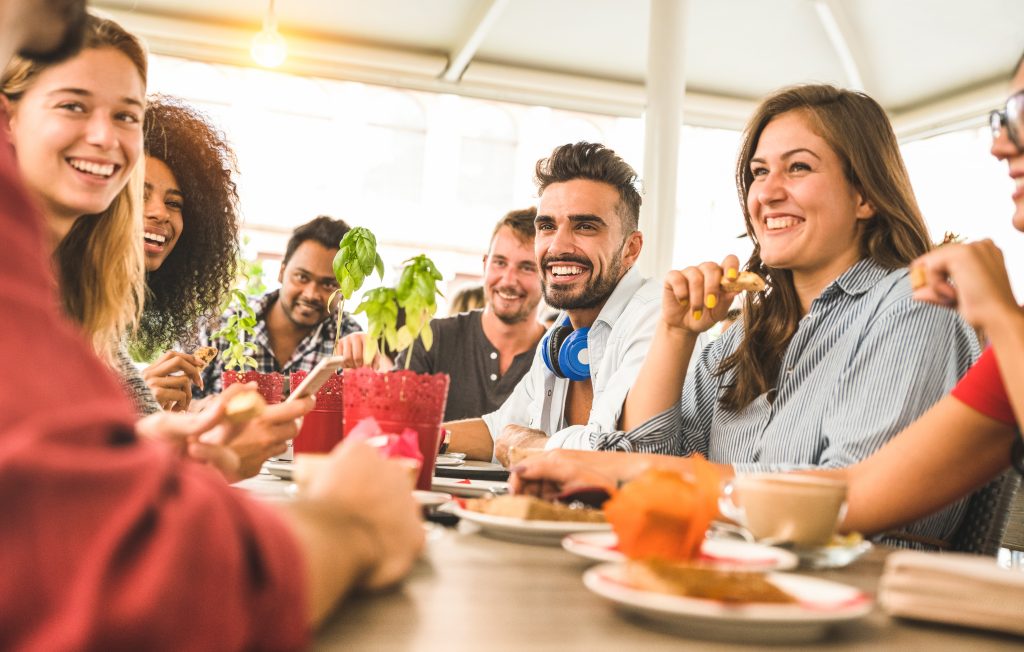 A Good Option If Needed
Experts agree that when paying for school, all federal options should be exhausted before looking into private loans. Federal student loans provide more flexibility than private loans. However, demand for student loans – and loans through companies like College Ave that make it easier to pay for education and manage repayment – is only going to increase as time goes on. 
Considering College Ave's positive reviews, A+ Better Business Bureau rating, and excellent ratings on sites like Trustpilot, the company looks like a good option for individuals and families needing a private loan to pay for school. College Ave loans are best for students who want to make full payments or include a co-signer on their application. They are also the right choice for students and parents who wish to have flexibility with their loan amount. 
Whether you're a parent or student looking for help funding higher education, there are plenty of options to consider. From scholarships and grants to federal and private student loans, our experts at CollegeFinance have done all the hard work for you. Browse our recent guides and articles for more information on everything you need to know about financing college and rest assured you'll be making the best decision for you and your family.