Yes, SAT prep makes a statistical difference. Those who prepare for the test score better, according to the industry. Many SAT prep courses also offer a guaranteed improvement to students using their preparation materials.
Why the SAT Matters
The SAT is one of two standardized tests used by college admissions panels to determine if you are a good academic fit for their institution.

Since many students compete for a small number of spots at postsecondary schools across the United States, more students than ever before are studying for the SAT years in advance of actually taking the exam. This has led to a boom in SAT prep courses and tutoring from several companies.

Taking classes or hiring tutors to prepare for the SAT can be expensive, so many high school students use libraries, teachers, and online resources to prepare on their own. There are benefits and detriments to preparing by yourself versus paying for an SAT prep class, but either way, studying hard for the SAT test is crucial.

Not only does this exam matter for your college admissions, but you could get merit-based scholarships for academic achievement just by having a high SAT score.
How to Prepare for the SAT to Get the Best Possible Score
Regardless of how you prepare for the SAT, educational experts agree that studying is the best way to get a good score. High scores on the SAT make you look great to college admissions boards and can help you get academic scholarships to offset the cost of your education.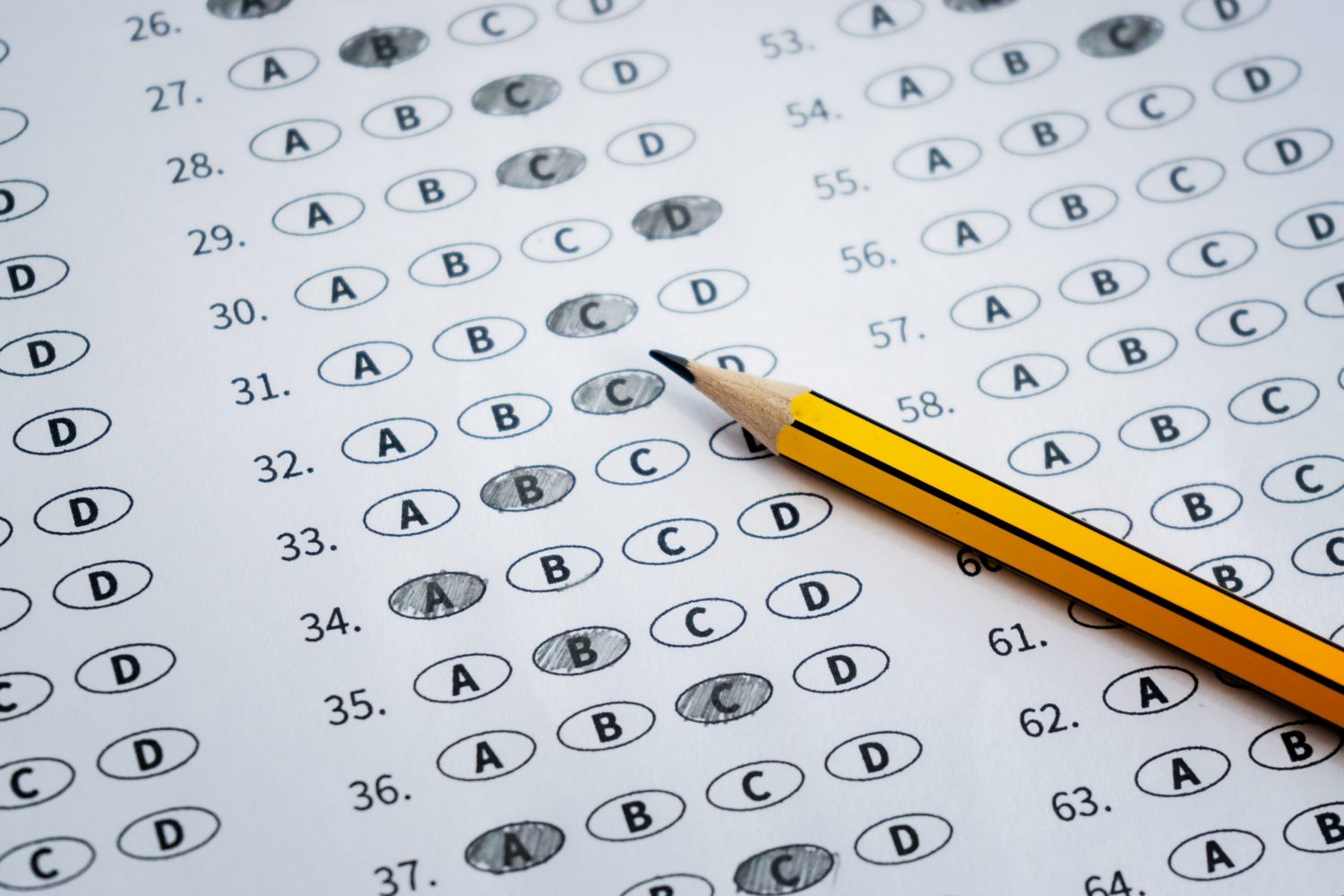 Here are some recommendations for improving your SAT score:
Decide on the score range you want to achieve based on which colleges you will apply to.
Register for an SAT exam so you know how long you have to study.
Set up a practice schedule with incremental SAT practice exams and study sessions.
Stick to your plan, or get professional help to manage your study sessions.
Take at least one full-length SAT practice test so you are used to the timing.
Retake the SAT at least once so you can improve your score.
Test publishers show that the average SAT improvement is around 60 to 70 points, on average, with a little bit of additional studying before the next test date. Some students improve by 150 to 300 points, which is excellent. An improvement of 500 points between exams is very rare and can be considered evidence for cheating.
SAT Tutoring Help
While you can hire a tutor, this is the most expensive way to prepare for the SAT. The rise of online tutoring services has helped to manage the cost. You can hire a tutor for one session or several scheduled sessions, using video chat and online message boards. Online access saves money, but not a huge amount.

In-person tutoring may work better, but it has a higher hourly price tag. You may also find small group tutoring sessions, but this will save you only a few dollars.

There are many benefits to working with someone else to help you prepare for the SAT.
Pros: SAT prep tutors have training in test-taking methods. The best tutors review your practice tests and examine why your answers were wrong.

This will help you learn important material for the test, while also learning how you can reduce your risk of answering incorrectly, even if you do not know the correct answer immediately.

Cons: Cost is the ultimate detractor when it comes to SAT tutoring. It can also take some time to find the right tutor.

Even if your first tutor can show you how to eliminate answers, you may want someone who has an expert understanding of specific test material, like math sections. A reported 75% of tutors are not fully effective for their students, according to some surveys.
SAT Prep Classes
As with tutoring, online classes are rising in importance. However, many students also opt for in-person classes to prepare for the SAT.

Working in a group means you and your peers can learn together, while saving money on overall tutelage costs. Like other types of classes, your teacher will assign you homework and group work projects.
Pros: Like tutoring, you have a teacher available to answer your questions and guide you through study sessions. You do not have to create your own study plan for the SAT or find your own materials, as a teacher recommends them to you.

You will get assignments and have plenty of time, during the class, to find the sticky spots where you are unfamiliar with SAT questions. If you love working with others, taking an SAT class can help you learn.

Cons: Group classes are usually less expensive than tutoring, but they are not cheap. Even if your high school hosts an SAT prep class, it likely costs money as it is not part of the typical high school curriculum.

Additionally, classes do not tailor themselves to individual student problems, which a one-on-one tutor can do. Instead, you can download or purchase your own study materials for the SAT, which works better for those who prefer learning alone.
Self-Study for the SAT
You can find practice tests for the SAT online. Then, you can study relevant material at your own pace at home. Ultimately, the SAT is supposed to test what you know from middle and high school. You can ask your teachers for information about the SAT if you want to prepare on your own.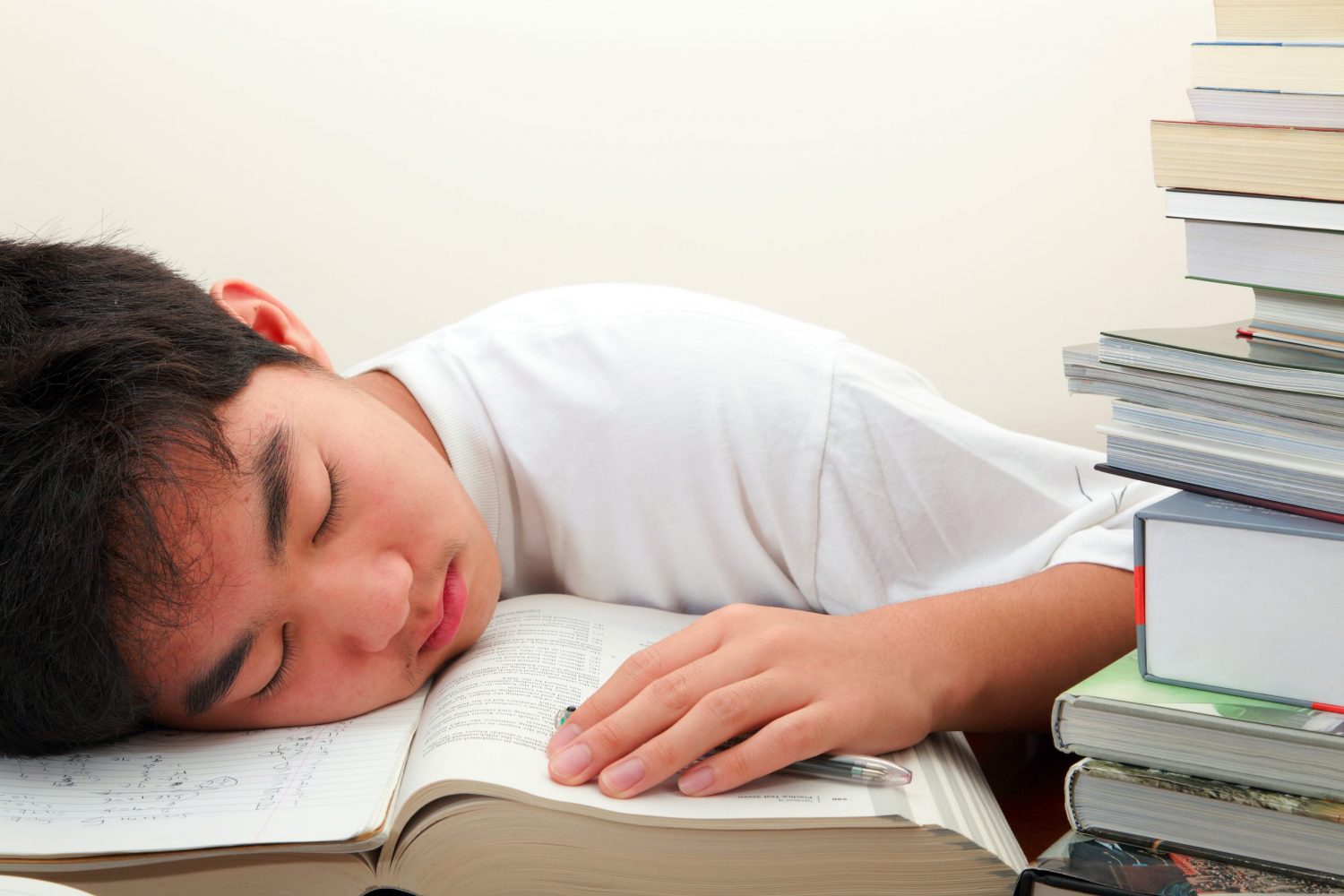 Pros: This is the cheapest option. You may choose to pay a small amount for some reference material or practice tests, but this is not necessary. You can also work at your own pace and focus on areas that give you trouble.

Cons: If you do not know where to start, trying to study for the SAT can feel overwhelming. Having a teacher or tutor guide you through steps gives you a better idea of where you need to focus. You may run out of motivation on your own or wait until the last minute to begin, which can be detrimental.
A Good SAT Score Leads to Better Scholarship Opportunities
SAT prep companies that provide tutors and classes say that these programs are guaranteed to improve your SAT score by at least a certain number of points. However, there is very little information on whether these expensive programs help you more than studying alone. If you choose to self-study, you can still improve your SAT score as long as you remain disciplined.

In many respects, taking a class or working with a tutor is like outsourcing your motivation to keep studying. Whether you benefit from classes or tutors also depends on how you learn new information best.

Finding some way to prepare for the SAT is important, though. Going into the test without any understanding of timing, how each section will work, or how to manage questions you do not know the answer to can lead to a lower score, and you are likely to experience more stress.

While you can always retake the test, getting a good score to apply for merit-based scholarships is important. Scholarships you can qualify for include:
National Merit scholarships. You can get a few thousand dollars for your first year, or you can have your whole four-year education paid for, depending on how well you do on the SAT or ACT. Sometimes, just being a national merit finalist leads to academic scholarships.

Institution-based scholarships. If you have a high SAT score, some colleges and universities will automatically give you money to attend their school. You get more money from schools where you are already a state resident, but many colleges offer generous awards to out-of-state students with high scores.
While there are many approaches to preparing for the SAT, putting in adequate study time and taking the test at least twice will help you get the best score. This means you are more likely to get more money for college and have a better chance of getting into the school you want to attend.
Do You Need the SAT at All?
The SAT has been surrounded by controversy for decades. Although many colleges use the SAT or ACT to determine an applicant's academic merit or achievement, many opponents argue that standardized testing is not the best way to understand an individual's intelligence or academic strength.
College applications typically ask for several pieces of information, but many schools have been accused of being biased toward the SAT as the first way to understand applicants and eliminate those who do not meet their standards. This means that students with good high school grades, proven leadership ability, volunteer service, or other credits can be overlooked. In response, some colleges are not looking at SAT numbers at all.
You do not need to rely on SAT-based merit scholarships for your financial aid. There are several other sources of funding to help you through college, including federal and private student loans.