The University of Maryland (UMD) strives to welcome students of any financial standing. As a result, they offer several different forms of financial aid.

Grants and scholarships are generally either need-based or merit-based. They do not need to be paid back. The state of Maryland, UMD, the federal government, and private organizations all offer grants and/or scholarship opportunities.

After free money options have been exhausted, you can choose to borrow money to help pay for college. Federal and private student loans are available to cover the cost of attendance (COA) at UMD.
Overview of the University of Maryland
Just outside of Washington, D.C., the University of Maryland, College Park (UMD) is one of the nation's top public research universities with more than 41,000 students in attendance. Excelling in the arts, athletics, and academics, students at UMD have a variety of fields of study and campus-based activities available.

UMD supports innovation, challenging academics, and entrepreneurship. It is the nation's first Do Good campus. The Do Good Institute strives to help students make social innovations that will be impactful within their future communities.
UMD Financial Aid
There are four main types of financial aid options at UMD, including:
Grants and scholarships, which are forms of free money that do not have to be paid back.
Loans that entail borrowing money that must be paid back after graduating or leaving school.
The Federal Work-Study Program allows you to work to earn tuition money.
Graduate fellowships and assistantships, which provide stipends or tuition remissions for graduate students.
Financial aid is offered through the federal government, and Maryland residents can also qualify for state-based financial aid. The University of Maryland offers institutional aid programs and alternative options.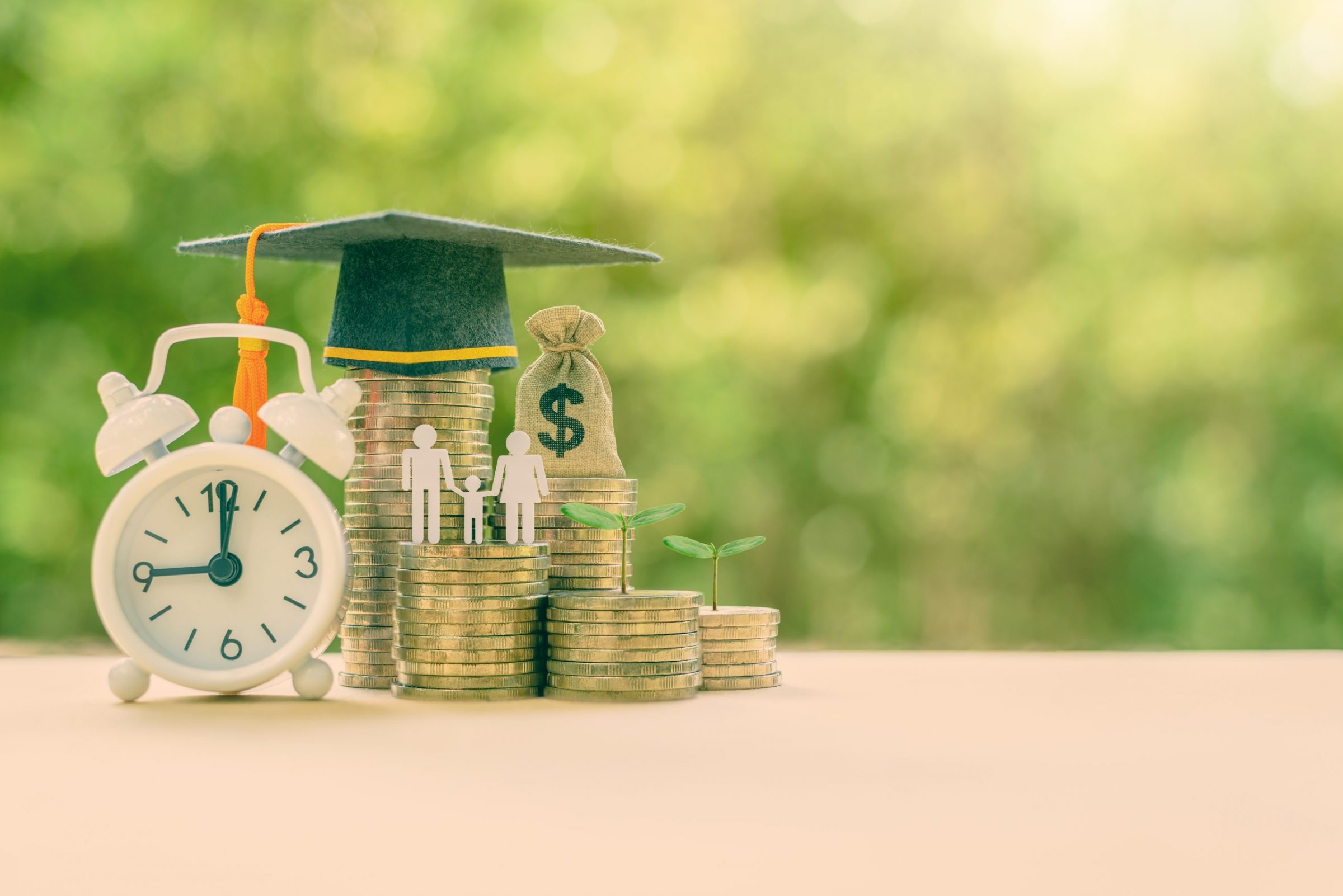 The Office of Student Financial Aid at UMD can help you determine what types of financial aid you may qualify for.
Budgeting Cost of Attendance
The cost of attendance (COA) helps you to assess your school and living expenses for attending college. The COA includes:
Tuition and mandatory school fees.
Books and supplies.
Room and board (on-campus housing, cable, and phone).
Meal plan.
Transportation and personal expenses.
For 2019–2020, the estimated COA for a Maryland resident undergraduate student is $27,424 per year. Tuition and fees are higher if you are not a Maryland resident. The estimated COA for an out-of-state student for the 2019–2020 school year is $53,536. The actual cost can vary based on your specific expenses.
Federal Financial Aid
When you are looking to apply for financial aid for college, your first step should be to fill out the Free Application for Federal Student Aid (FAFSA). This form will determine if you qualify for federal, state, and institutional financial aid.

The FAFSA will take into account the COA at UMD and then determine your expected family contribution (EFC) to decide what type of aid and how much you might be eligible for.

Grants are disbursed for either extreme financial need or on the basis of service. There are four main federal grants you may be able to take advantage of at UMD.
You will need to resubmit a FAFSA every year. Be sure to submit it on time, as some grants, such as the FSEOG, are disbursed on a first-come, first-served basis to students in need.
Financial Aid as a Maryland Resident
If you are a resident of the state of Maryland, there are several financial aid opportunities you can qualify for that can be used to help pay the COA at UMD. Examples include:
Need-based grants.
Tuition waivers.
Aid for unique populations.
Legislative scholarships.
Occupation or career-based grants and scholarships.

These state-based financial aid options are disbursed through the Maryland Higher Education Commission (MHEC). You can find more information on specific opportunities and how to apply here.
University-Based Aid
Many types of financial aid are offered through the University of Maryland that are considered forms of institutional aid. UMD provides both grants and scholarships. Grants are need-based, while scholarships are merit-based.

The following options are forms of UMD institutional aid:
University of Maryland Grant: This is for Maryland residents demonstrating financial need who are enrolled in at least 12 credits per semester and maintain satisfactory academic progress.

Departmental scholarships: These are offered by specific departments to either undergraduate or graduate students, or both, within certain fields of study

Freshman merit scholarships and transfer merit scholarships: These are all merit-based and granted to students with high academic excellence.

Donor scholarships: These scholarships are offered through specific organizations or individuals. They may be disbursed based on career path, merit, population criteria, or department of study.

On-campus employment: Jobs are offered through the school that can help you pay school costs.
Loans & Other Options
Alternative types of financial aid can come in the form of employment, outside scholarships or grants from corporations, community organizations, nonprofit groups, or private individuals. You may also choose to borrow money to cover your UMD tuition and related expenses.

Once you fill out and submit your FAFSA, you can determine if you are eligible for federal subsidized or unsubsidized direct loans. Federal student loans offer low, fixed interest rates that will not change over the life of your loan. They can also provide flexible repayment plans, deferment and forbearance options, as well as potential loan forgiveness opportunities.

If you wish to use a private lender to take out a student loan, UMD recommends the following for undergraduates:
Sallie Mae
Wells Fargo
NASA Federal Credit Union
PNC Bank
Discover Student Loans
College Ave Student Loans
Union Federal Private Student Loan
Citizens Bank
Kinecta Federal Credit Union
LendKey
Sun Trust
iHelp Loans
You can always select a lender that is not on this list, but UMD uses ELMselect to help students compare rates and learn about loan fundamentals. Private student loans should be the final option after free money options and federal financial aid.