The Pell Grant is a federal subsidy designed to help low-income college students attend a postsecondary school so that they can receive a great education. This grant is awarded through specific federal programs and can greatly help in lowering the amount of student loans needed to attend school. Students who might need the Pell Grant can determine their eligibility by completing the Free Application for Federal Student Aid (FAFSA).
Every year, the Pell Grant amount is determined by appropriations passed by Congress and is awarded based on a student's financial need. While the federal government determines award amounts each year, including the maximum amount a student can receive, individual schools will look at your FAFSA application and offer a specific amount to you through their Pell Grant program.

Your FAFSA number can vary between different schools, so one school may offer you more Pell Grant money than another. However, the Pell Grant is always need-based. 
Who Receives Federal Pell Grants?
In the 2018–2019 academic year, more than 7 million students received Pell Grants to help them pay for school.

There are a few basic requirements for Pell Grant eligibility. Students must: 
Demonstrate financial need based on FAFSA information.
Be a United States citizen or eligible noncitizen.
Have a valid Social Security number (with some territorial exceptions).
Be registered for the Selective Service, if male.
Be enrolled at a postsecondary school or have accepted enrollment in a regular degree program.
Be enrolled at least half-time to qualify for federal funding.
Maintain satisfactory academic progress, defined as:

Remaining enrolled in the required minimum number of credits or hours.
Completing the courses with at least a passing grade.
Continuing to move through each semester or academic year toward completing the degree.
Maintain the required grade point average (GPA), which is determined by the individual school.
You are not eligible for a Pell Grant if: 
You are currently incarcerated in a federal or state prison.
You are subject to civil commitment after being incarcerated for a drug-related or sexual offense.
You drop below the required GPA or required number of hours.
You fail to meet your school's progress requirements during an evaluation.
You change schools or degree programs.
Pell Grants can be applied to a range of postsecondary schools, including: 
Small colleges.
Large state or private universities.
Trade schools.
Some other postsecondary training programs.
Over 5,400 institutions participate in this federal program. Degree programs eligible to receive Pell Grants include:
Undergraduate (baccalaureate) programs.
Graduate (postbaccalaureate master's or doctorate) programs.
Professional degree programs.
Some postbaccalaureate teacher certification programs.
Not every postsecondary program accepts or administers Pell Grants, but you can still qualify for need-based and merit-based scholarships from the state or specific school. Filling out the FAFSA means you get financial aid award letters from schools that accept you as a student. Compare the results to determine which school you want to attend. 
How Can I Get a Pell Grant?
To receive a Federal Pell Grant, the federal government and your educational institution must determine that you meet their need-based requirements. To apply for this grant, along with other types of financial aid: 
Fill out the FAFSA. This free application is available online. Make an account and fill out the form. If you need to make a change after you submit your FAFSA, do so as soon as you realize it by logging back into your account.

You must list at least one school to submit the online FAFSA. You can list up to 10 educational institutions to send this information to.

You can also submit a FAFSA through the mail, but it will take at least 10 days to process your information. You can see results as soon as they have been processed (within about three to four days) when you fill out the FAFSA online.
Look at your Student Aid Report (SAR). Once your FAFSA has been processed, you will receive a Student Aid Report (SAR), or your institution of choice will receive an Institution Student Information Record (ISIR). These documents notify you and/or your school that you are eligible for Pell Grants.
Wait for financial aid award letters. When a school sends your acceptance letter, if they have received your FAFSA, they will also send you a financial aid award letter. This will include information about everything you are eligible for and the total amount you can receive. State and school-based scholarships, the Pell Grant, subsidized loans, and unsubsidized loans can all be listed.

The only financial aid you will not find on this list is private student loans that you may qualify for. You must speak with individual financial institutions to receive a private student loan.
Remember to fill out the FAFSA every year. Pell Grants are awarded per school year, so you must fill out the FAFSA again each year.
The only way to determine your eligibility for the Pell Grant is to fill out the FAFSA — the Free Application for Federal Student Aid. When you complete the FAFSA and submit it to schools you have applied to or been accepted to, the financial counselors at the school will use this financial information to determine how much money you qualify for.

Calculations from colleges use a specific formula to determine your needs. 
Expected family contribution (EFC): This is the amount you and your family can spend on one year of postsecondary education. While the EFC considers 100% of your finances as potentially going toward your education, a smaller percentage of your family's assets or finances will be considered.

For dependent undergraduate students, between the ages of 18 and 24, your parents' finances will be the focus of the EFC. Independent students and graduate students will report their personal finances since their families are not expected to help them financially.
 
Cost of attendance (COA): This is the cost of attending one year at a specific institution. For example, a public university you attend as an in-state student may cost $18,000 per year; a private college could cost close to $60,000 per year.

If your EFC does not cover the cost of attending that school, you will likely qualify for some need-based federal money, like subsidized student loans and the Pell Grant. However, the amount not covered by the EFC will vary based on the cost of attending different schools, along with differences in how institutions administer student financial aid.
Student status: If you are a part-time student, you qualify for part (but not all of) the Pell Grant. Full-time students are given priority. If you plan to attend school for at least a year, you are more likely to receive the Pell Grant based on your needs for that academic year. If you plan to attend for less than a year, you may not have priority with the federal government.
A parent's death in the line of duty: If you were younger than 24 years old, are enrolled in college or career school at least part-time, and one or both of your parents were either a public safety officer or a member of the military in Iraq or Afghanistan after the events on 9/11, and they died in the line of duty, you are eligible for a Federal Pell Grant. Your FAFSA will, in this circumstance, calculate your EFC as zero.
How Much Money Can I Get From a Pell Grant?
Congress has determined that, for the 2019–2020 academic year, the total maximum individual Pell Grant award is $6,195. The minimum amount for 2019–2020 is $650. However, this does not mean that everyone who qualifies for Pell Grants will receive that amount. Instead, the amount you receive is based on your FAFSA number.

If you know your FAFSA number, or can estimate it, you can use this chart to determine how much Pell Grant funding you can qualify for.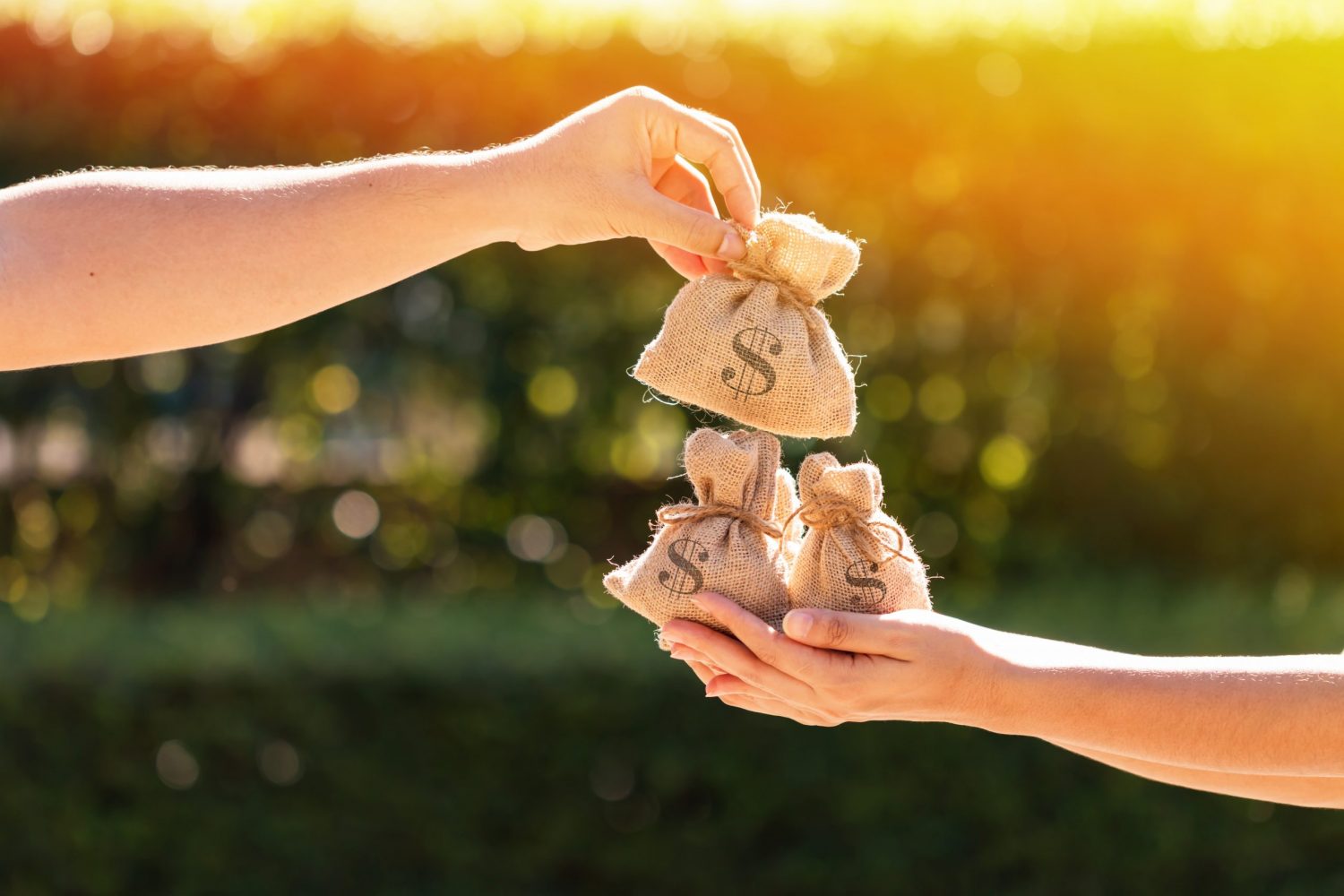 You are also limited to a certain amount of Pell Grant funding in your lifetime. This amount is equivalent to six years of funding through this program or about 600% of your total. This may spread across an undergraduate, four-year degree, and a graduate, two-year degree. This amount might be thrown off if you use 150% of your Pell Grant money in one or two award years by paying for a summer semester.

The amount of any other student aid money you qualify for or receive does not impact how much money you receive from the Pell Grant program. Each school receives a specific amount from the Department of Education (DOE) every year.

You will receive the Pell Grant through: 
A credit for the amount to your student account at the school, so you can apply it directly to tuition and other needs.
A check in the mail for part or all of the amount so you can apply the money to your education expenses on your own.
A combination of the above, especially if you have money left over from the Pell Grant. 
Your school must release these funds once per term, depending on how your school divides your school year — by semesters, trimesters, or quarters. You can use this money over the entire year.

This is a change from previous years when the grant would only apply to one semester. You can also apply the Pell Grant to summer semesters, a new change that helps students complete their education faster.

If you have significant financial need, you can receive up to 150% of your Pell Grant for that award year. For example, if you are eligible for $2,000 in Pell Grant money toward your education, this is typically divided into $1,000 in the fall semester and $1,000 in the spring semester.

In some circumstances, you can also receive $1,000 for a summer semester. This newer program is called Year-Round Pell.

Not every school applies Pell Grant money in this manner, so work with your school's financial aid office for help. 
Do I Have to Pay Pell Grants Back?
Pell Grants are typically considered "free money" because you do not have to pay them back; however, there are a few instances in which you may need to repay a Pell Grant. These include: 
Withdrawing from the degree program.
Your enrollment status changing in a way that reduces your grant, like falling from full-time to part-time status.
Receiving outside scholarships or grants that reduce your need for Pell Grants.
If your school determines that you must repay part or all of the federal Pell Grant money you received, you will be notified and given 45 days to repay a specified amount. Work with your school's financial aid office to either pay the amount or work out a repayment plan.

In cases when you create a repayment plan with your school, the institution may turn your debt over to the Department of Education for collection. If you fail to meet these obligations, then you will lose your eligibility for other federal student financial aid, including student loans. 
Pell Grants Fund One Year of College
Using the FAFSA every year and meeting the basic eligibility requirements mean that you can receive some Pell Grant funding every year you are in school. The amount you receive may vary, especially if your financial information changes.
For students who need the Pell Grant to pay tuition or living expenses, any change that lowers the amount of funding they receive can feel frightening. But working with your school's financial aid office or looking at private student loans can help you make up the difference.