If you're applying for college or are currently in college, you may have questions about financial aid and how much your family is expected to contribute. Your expected family contribution (EFC) plays a large part in determining how much and what type of financial aid you can receive.

What is your EFC, and how is it calculated? Continue reading for answers to these questions and more.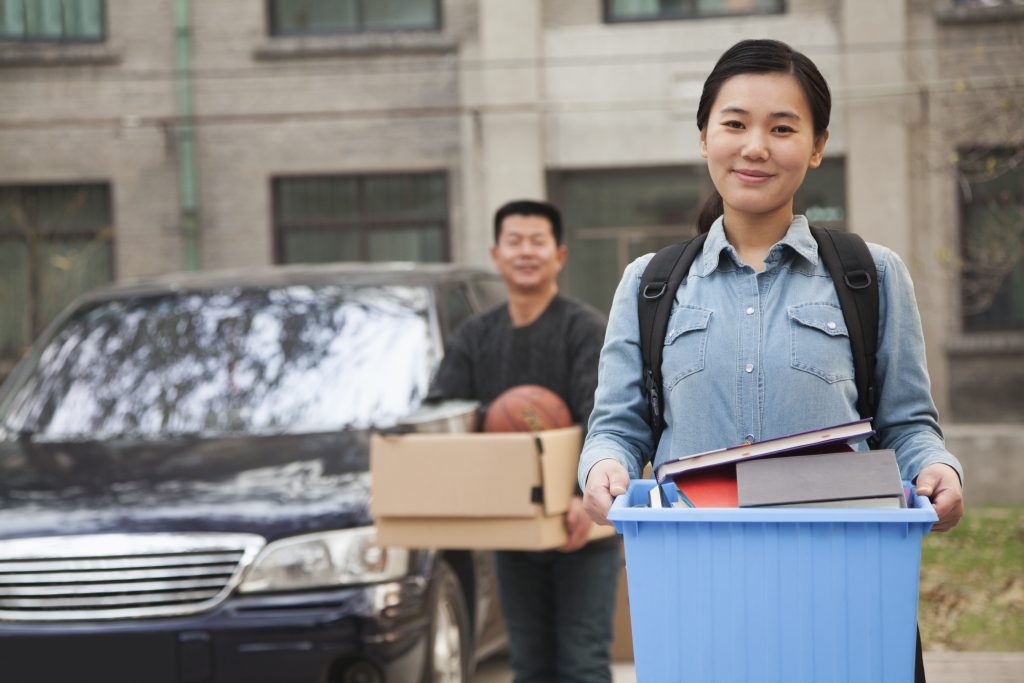 FAFSA and EFC
When applying for financial aid, your very first step is filling out the Free Application for Federal Student Aid (FAFSA) form. This form is available online, making it accessible to students.

Online FAFSA forms for the 2020-2021 academic year are now open and will close on June 30, 2021.

The FAFSA will require you to fill out how much income your family (if you are a dependent) makes to determine how much your family (and you) can afford to pay toward your college education. It will analyze your parents' or guardians' previous year's tax returns to determine financial eligibility for student aid. If you are over the age of 24 or emancipated, only your tax returns will be used to determine your financial eligibility.

Your expected family contribution (EFC) will be used to calculate how much aid you're eligible for. While your EFC will remain the same, no matter the school you apply for, the cost of attendance (COA) at each university will fluctuate. Since the COA varies by school, the amount of financial aid you're eligible for will be different depending on the university you apply to.

For example, if you fill out the FAFSA and your EFC is 5225, that means you'll be expected to pay $5,225 of your tuition out of pocket. The FAFSA will look at your school's cost of attendance to then determine your financial aid eligibility. If your school costs $60,000 a semester, they'll subtract your EFC from the COA to determine how much aid is needed.

How Your EFC Determines the Types of Financial Aid Offered
Your EFC will determine if you are eligible for need-based financial aid. Need-based financial aid refers to grants, subsidized federal loans, and work-study programs that are reserved for low-income students.
Types of Need-Based Financial Aid
There are four main types of need-based financial aid. They include:


The below chart will explain the maximum amount of federally subsidized loans you're eligible for each year of study.

Year of Study
Dependent Students (who are also eligible for Plus Loans through their parents)
Independent Students (and dependent students not eligible for Plus Loans)
First-Year Undergraduate Student


$3,500 subsidized loan limit ($5,500 total federal loan limit)
$3,500 subsidized loan limit ($9,500 total federal loan limit)
Second-Year Undergraduate Student


$4,500 subsidized loan limit ($6,500 total federal loan limit)
$4,500 subsidized loan limit ($10,500 total federal loan limit)
Remaining Years for Undergraduate Students


$5,500 subsidized loan limit ($7,500 total federal loan limit)
$5,500 subsidized loan limit ($12,500 total federal loan limit)
Graduate/Professional Students



N/A (considered independent students)
$20,500 in unsubsidized loans only
Total Federal Loan Limit
Maximum $23,000 in subsidized loans ($31,000 total in federal loans)
$23,000 in subsidized loans for undergraduates ($57,500 total in federal loans)

$65,500 in subsidized loans for graduate/professional students ($138,500 in total federal loans)
If your EFC is low and the cost of tuition is high, you're more likely to qualify for need-based financial aid.
Types of Non-Need-Based Financial Aid
Non-need-based financial aid is not determined by your EFC. Instead, this number is calculated by looking at how much financial aid you've already been awarded and subtracting that from your COA.

Types of non-need-based financial aid include:

Federal Direct Unsubsidized Loans: This money does have to be paid back. The government will not pay your interest on unsubsidized loans while you're in school – the student is responsible for paying all interest that accrues at the time of repayment. Maximum limits can be found in the above subsidized loan chart.
Federal PLUS Loans: This money does have to be paid back. These loans are eligible for parents of undergraduate students or for independent graduate/professional students. The maximum amount you can borrow depends on your school.
Teacher Education Assistance for College and Higher Education (TEACH) Grant: This is money that does not have to be paid back. The maximum amount of aid awarded through the TEACH grant for the 2020-2021 school year is $4,000. You'll also have to take certain classes each year to be eligible for this grant.
FAQs About EFC
We'll walk you through some commonly asked questions and myths about EFC so you can better understand your financial aid award letter.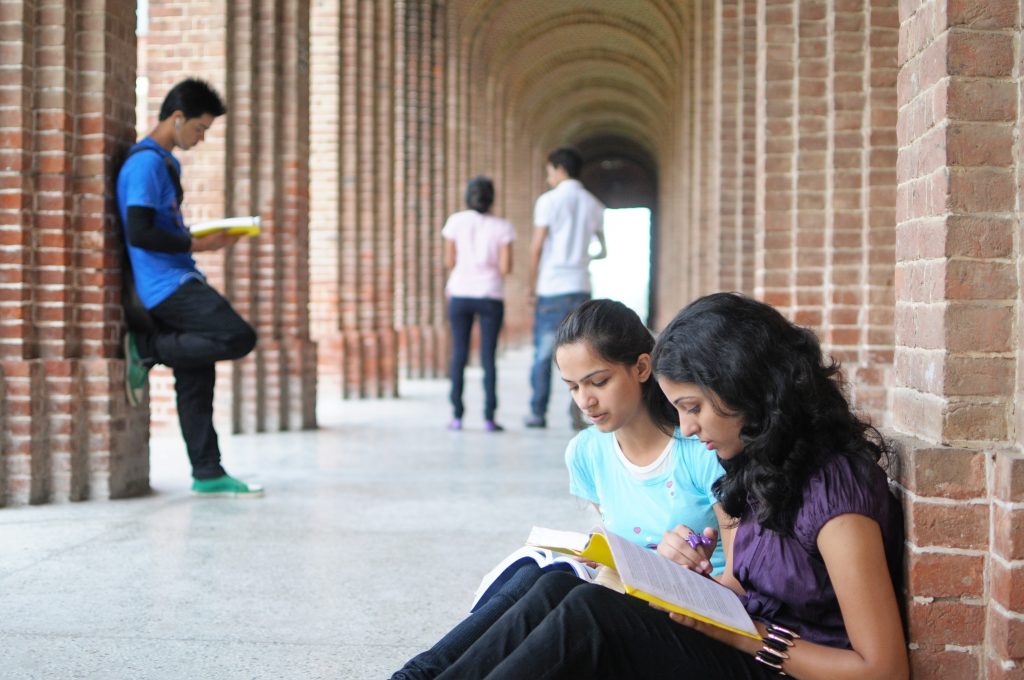 1. Will I Receive Full Aid for the Difference Between My COA and EFC?
Although your EFC might be small or even zero, this does not mean you will automatically be eligible to receive aid for the remaining tuition costs. For instance, if you are a first-year undergraduate, and your COA is $75,000 per year, and your EFC is $5,000, you'll have a $70,000 financial aid need.

Assuming you receive both federal grants, your maximum grant amount (between the Pell Grant and FSEOG) would be $10,345. Let's assume you're eligible for work-study and receive another $10,000 in aid. Lastly, you can borrow up to $3,500 in subsidized loans. This would bring your need-based aid to $23,845, which would not cover your $70,000 in expenses.

While non-need-based federal aid may cover a portion of the rest, you'll likely need to look for scholarships or private loans to cover your remaining balance. Or, you can apply to a school with a lower COA.

2. Do I Need to Have My Parents' Financial Information on My FAFSA Even If I Live on My Own?
Unfortunately, even if you're financially independent, unless you are married, have a dependent other than a spouse, are an orphan, emancipated, are a veteran or active military member, or over 24, you're considered a dependent on your FAFSA. This means your financial aid award and EFC will be determined based on your finances and your parents' finances.
3. Does the EFC Include Special Considerations?
If a financial situation has changed since you filled out your FAFSA, or you do not feel your EFC considers certain financial burdens, you should reach out to your school's financial aid department for assistance. Special circumstances can be considered when granting aid through your school. In some cases, you may need to amend your FAFSA.
Receiving Aid Beyond Your EFC
Your EFC is used by the federal government to determine how much need-based aid you're eligible for. Your need-based aid may not cover all of your educational expenses, however. If this is the case, or if your EFC is too high and prevents you from receiving need-based aid, you have other options.

First, look into non-need-based federal aid, like federal unsubsidized loans, TEACH grants, or PLUS Loans. Next, be sure you apply for any scholarships or grants you might be eligible for through your school, local offerings, or other private funding sources. Lastly, look into private loans to help fund any remaining costs.
Still need help understanding how you can afford your college expenses? Our team of experts at CollegeFinance can help. We have resources to help you better plan for the cost of college, a large directory of scholarships, and tips on how and where to borrow money. Browse our latest articles and guides to find the answer to any question you have about financing your college career.