Rutgers is the flagship state university of New Jersey. As a public university, Rutgers works hard to make higher education affordable by providing numerous opportunities to get help financially.

If you need help paying for college, first look into federal, state, and institutional aid, which is often in the form of grants and scholarships that don't have to be paid back. Grants are typically need-based and take into account your financial situation. Scholarships can be based on accomplishments, academics, leadership skills, and community involvement.

Rutgers offers tuition payment plans to break up your school costs into more manageable monthly payments. These payment plans do not accrue any interest and can be a great option after free money sources are used up. The final option is borrowing money through student loans.

The Office of Financial Aid at Rutgers can provide you with a wealth of information on your financial aid options and how to apply.
About Rutgers
With more than 70,000 students and campuses in Newark, New Brunswick, and Camden, Rutgers University is the state university of New Jersey and a world-class research institution. With high academic standards that have been around for generations, Rutgers is one of the oldest institutions of higher education in the United States.

Rutgers has 29 schools and colleges with over 150 undergraduate majors and more than 400 graduate programs. The school provides an academically stimulating curriculum with many options for students to learn, thrive, and give back to the community.
Financial Aid at Rutgers
Applying for financial aid doesn't cost you anything. It should be one of the first things you do when figuring out how to pay for college costs.

At Rutgers, financial aid comes in the following forms:
Grants
Scholarships
Student employment and work-study programs
Tuition payment plans
Loans
To see if you qualify for federal, state, and institutional aid, you will first fill out and submit your Free Application for Federal Student Aid (FAFSA) before the state, school, and federal deadlines. The FAFSA takes into consideration your expected family contribution (EFC) to decide what kind of financial aid you qualify for each year and how much funding you can get for school.
Understanding How Much Funding You Need
Financial aid packages will take into consideration how much the total cost of attendance (COA) at your chosen school will be. This COA includes tuition and school fees as well as room and board, transportation, books and supplies, and miscellaneous personal expenses.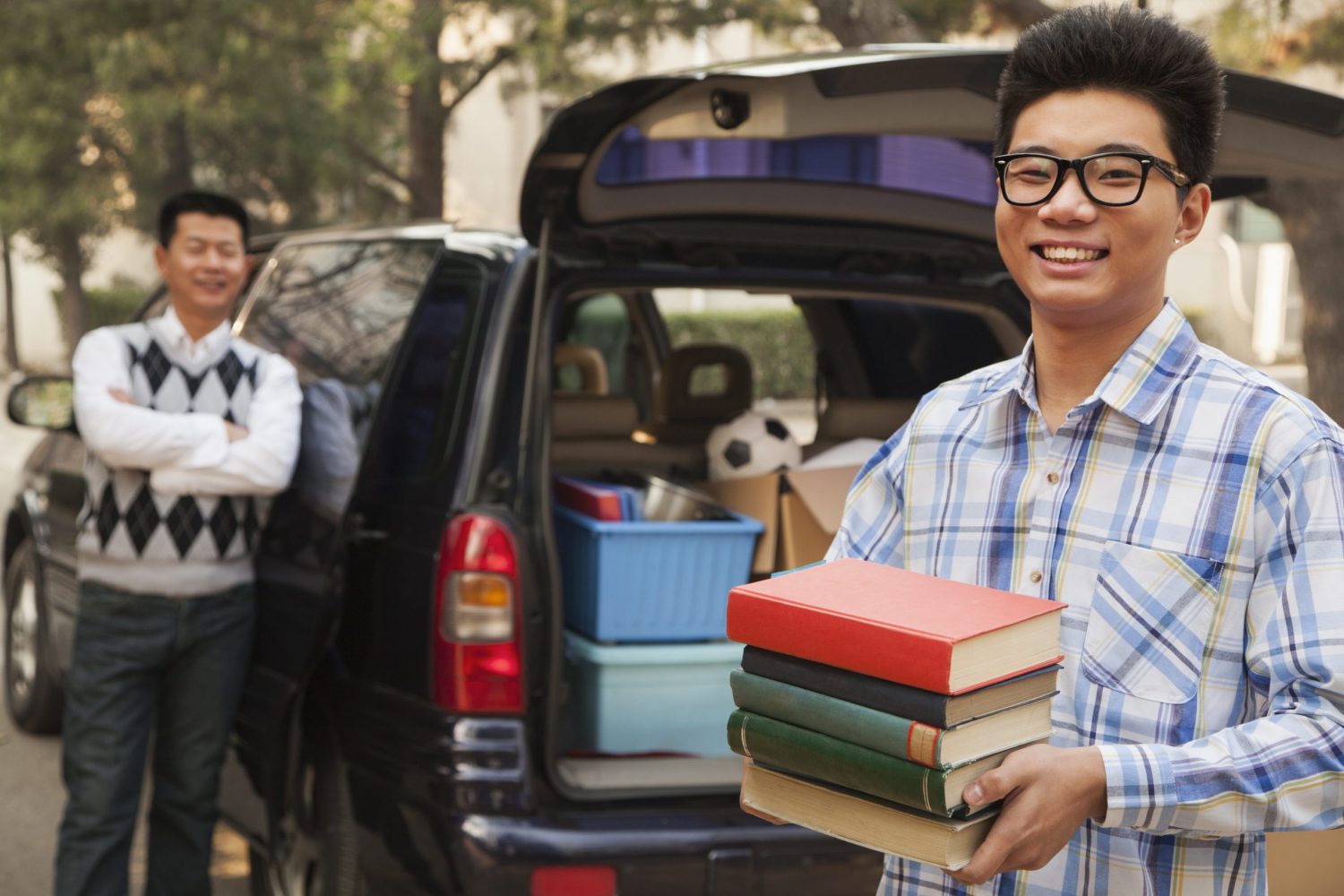 Room and board costs will be lower if you live at home and commute to school. Living on campus can often save you money compared to off-campus housing.

Tuition and fees are far lower for New Jersey residents since Rutgers is a public state university. Out-of-state students pay considerably more.

This is the estimated COA for students in the 2019–2020 academic year:
In-state undergraduate student living on campus: $34,706
Out-of-state undergraduate student living on campus: $51,718
In-state professional student living on campus: $36,224
In-state graduate student living on-campus: $42,512
Grant Programs
When you submit your FAFSA, the information provided will be used to qualify you for need-based financial aid through the federal government, state of New Jersey (if you are a resident student), and Rutgers. There are several grant programs open to students at Rutgers who qualify.
Federal Pell Grants: A Pell Grant can offer you up to $6,195 (for the 2019–2020 academic year) toward your COA each year. This federal grant is open to undergraduate students pursuing their first bachelor's degree who demonstrate financial need.

Federal Supplemental Educational Opportunity Grant (FSEOG): The FSEOG is typically granted to Pell Grant recipients first and disbursed on a first-come, first-served basis through Rutgers directly. Students may receive between $100 and $4,000 a year depending on need and how much funding is available.

New Jersey Educational Opportunity Fund Grant: If you are a New Jersey resident (have lived in the state for at least 12 consecutive months), demonstrate "historical poverty," are a full-time student, and come from an educationally disadvantaged background, you may be eligible for this grant. Undergraduate students living on campus can receive up to $1,450 per year, while commuter students can obtain $1,150. Graduate students can receive up to $2,850 depending on financial need and COA.

New Jersey Tuition Aid Grant (TAG): A state-based financial aid program, TAG is distributed by the New Jersey Higher Education Student Assistance Authority (HESAA) to full-time undergraduate resident students pursuing their first bachelor's degree. You can receive up to $10,944 toward your COA at Rutgers for the 2019–2020 school year.

New Jersey Stars II: If you were a New Jersey Stars recipient your graduating semester, graduated from a New Jersey county college with an associate's degree with a cumulative GPA of at least 3.25, and are currently enrolled in a bachelor's degree program full-time, you can qualify for this program. You can receive up to $2,500 per year toward your COA.

Aid for New Jersey Dreamers (Undocumented Students): If you are unable to file a FAFSA because you are not a citizen or eligible non-citizen of the United States due to being an undocumented student or a New Jersey Dreamer, you can apply for aid through HESAA. You will need to have completed at least three years of high school within the state of New Jersey, have graduated from a New Jersey high school or hold the necessary equivalent, be registered for Selective Service (if you are male), and be working toward legalizing your immigration status to be considered.

Disadvantaged Student Fund for Rutgers Biomedical and Health Sciences (RBHS) Students: This fund is for RBHS students demonstrating extreme financial need or from disadvantaged backgrounds. It is a form of institutional aid distributed through Rutgers directly.
Scholarship Options
Like grants, scholarships are free money opportunities that you will not have to pay back. The main difference is that grants are usually based on financial need, whereas scholarships can have a variety of eligibility requirements. They are often merit-based or dependent on specific criteria.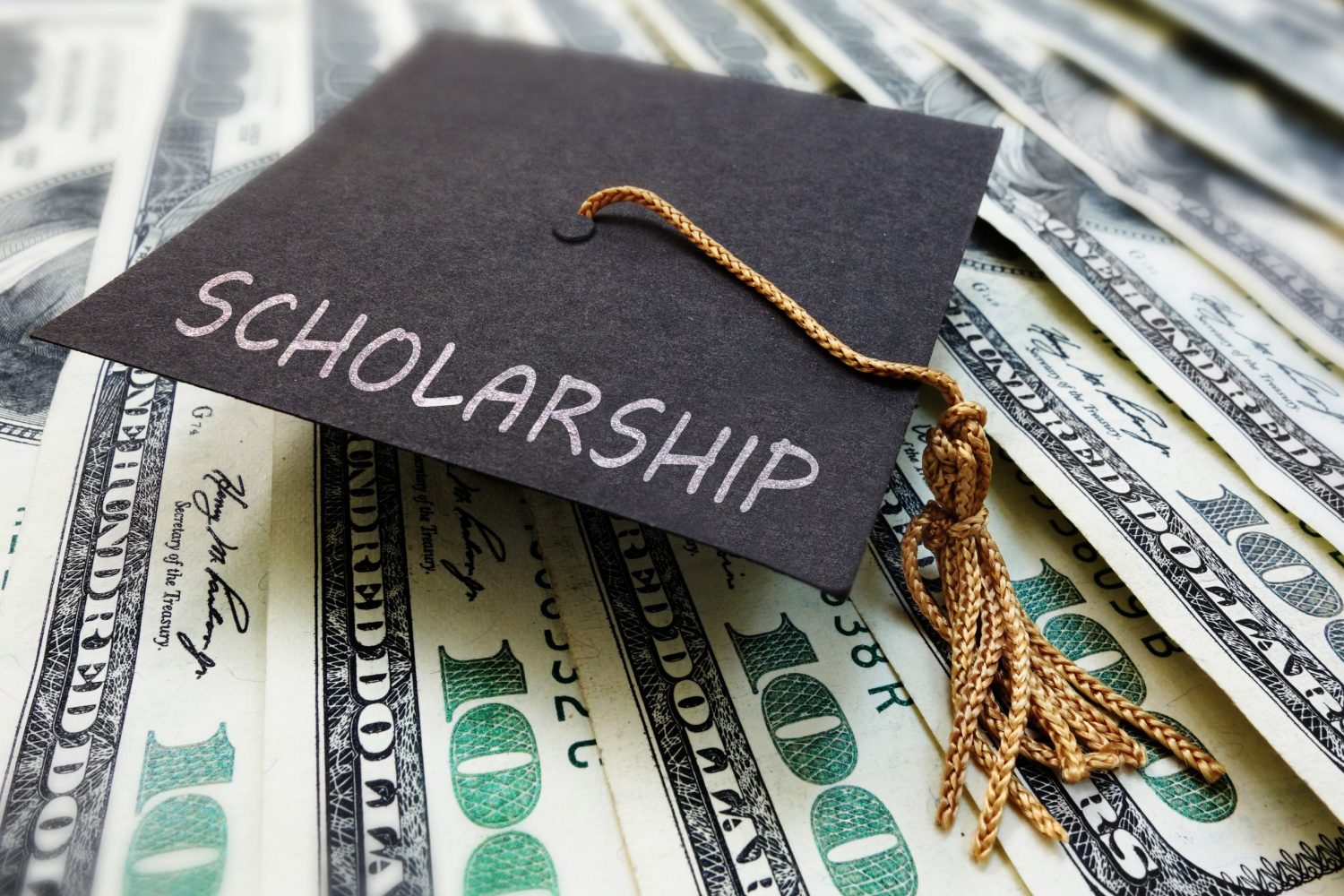 Scholarships can be disbursed through Rutgers directly, from outside sources, or via specific departments or campuses based on merit. Schools, nonprofit organizations, community organizations, corporations, and local businesses can all offer scholarship opportunities.
Work-Study & Student Employment
At Rutgers, there are two opportunities to help you earn money to pay for your college costs through working. The Federal Work-Study Program (FWS) is based on financial aid, as demonstrated through the FAFSA, and it can give you a part-time on-campus or approved off-campus job. You will be paid a wage that you can then use to offset your tuition and other expenses.
The Job Location and Development Program (JLDP) is also funded through the federal government, but you don't need to have a financial need to obtain a part-time or seasonal job. This program is open to all students who are currently enrolled at Rutgers University.

There are both on- and off-campus jobs that are placed into the JLDP database through the Student Employment Office. It is your responsibility to work with prospective employers directly to get one of these positions.
Rutgers Tuition Payment Plans
It can be hard to pay your entire tuition bill in one chunk even if you have the money. The Rutgers University Tuition Payment Plan (RUTPP) lets you break up these payments into monthly amounts.

When you enroll in RUTPP, you agree to automatic withdrawals from your bank account each month. You can decide to set up a plan for the entire year or just for the semester. There is an enrollment fee: $50 to enroll for the semester plan and $60 for the annual plan.

This is an interest-free program and relates to your bill charges. It can be a great way to avoid taking out student loans and still make your payments more manageable.
Student Loan Options
If you still need help covering your COA at Rutgers after you have done your due diligence with other financial aid options, you can consider student loans. Only borrow as much as you need, and consider federal student loans first.
When seeking a private student loan, you can go with whatever lender you choose, but Rutgers has vetted these through ELMSelect. If you do go the private loan route, consider one of these choices first.