For those looking to pursue alternative career degrees to what's available from a university or college, trade schools are a great option. While trade schools and programs are often overlooked, many of these professions can reward you with high paying and fulfilling jobs.
If you're interested in furthering your education or in pursuit of a job in the trades, we're here to help make choosing a field a little bit easier. Throughout this article, we are going to summarize some of the highest paying trade school careers of 2020 to give you some ideas of what's out there.
What Is a Trade School?
Before getting into which trade school careers pay the most, we should first define what a trade school actually is. Also referred to as technical, vocational, or post-secondary schools, trade schools provide you with the opportunity to learn the skills required to work in a specific field.
A few examples of trade jobs you may be familiar with include working as a carpenter, plumber, or electrician. The general theme of a trade job is that it takes some sort of advanced, specialized training to complete, which usually isn't covered by a university degree.
Some examples of trade schools include:
Unlike four-year schools, you won't graduate with a bachelor's degree, but instead, receive a trade certificate or diploma that shows you've completed a trade program. The length of trade school programs varies, with some taking as few as eight months to complete, and others stretching on to two years or more.
The Best Paying Trade School Jobs of 2020
You'll notice throughout this list, that trade jobs will have you working in diverse environments. So if working around an office all day isn't your thing, a trade job might be right for you.
Some of the highest paying trade school careers of 2020 include:
Air Traffic Controller
With the 2018 median pay for air traffic controllers pegged at $124,500 a year, this trade school career is one of the most lucrative.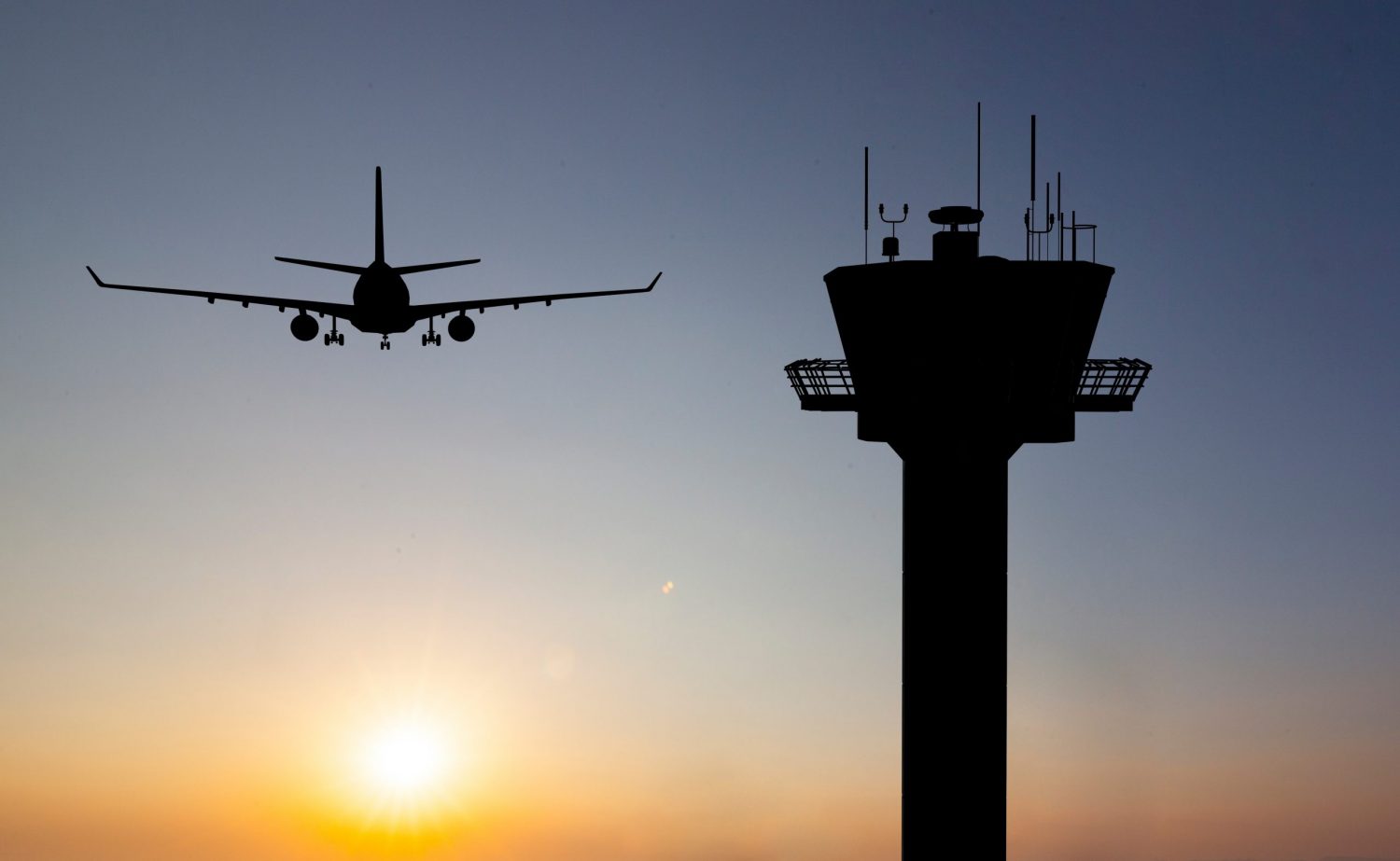 Being an air traffic controller comes with a lot of responsibility. Helping to ensure the safe operation of airports, they manage the flow of planes in and out to make sure they maintain safe distances from each other. It can be a very stressful job, which requires your full attention for the duration of a shift.
To pursue a career as an air traffic controller, interested students must complete either a two- or four-year program at an Air Traffic – Collegiate Training Initiative (AT-CTI) school.

Some additional requirements to become an air traffic controller include:
Be a U.S. citizen.
Pass a medical evaluation, drug screen, and multiple background checks.
Pass the FAA pre-employment test, including a biographical assessment.
Pass the Air Traffic Controller Specialists Skills Assessment Battery (ATSA).
Complete a training course at the FAA Academy (and start it before turning 31 years of age).
Construction Manager
The 2018 median pay for construction managers reached $93,370, which is pretty impressive for a job that sometimes doesn't even require formal education.
Work experience alone may be enough to secure a job as a construction manager, though for those looking to fast-track their progress into this role, a diploma from a trade school can be beneficial.
Construction managers are in charge of construction projects and worksites. Some job duties include:
Making plans for construction sites.
Preparing cost estimates, budgets, and work timetables.
Budget management.
Keeping clients up to date on work progress.
Supervision of worksite and project progress.
Hiring subcontractors and scheduling and coordinating their activities.
To get a headstart on a career as a construction manager, consider completing certifications from either the Construction Management Association of America or the American Institute of Constructors. While not a requirement to work as a construction manager, these certifications help show that you have the necessary knowledge and experience.
Elevator Mechanic
Completing a trade school program in pursuit of a career as an elevator mechanic holds great future job prospects, and with a median pay of $79,780 in 2018, it offers a hefty paycheck too.
As an elevator mechanic, you would complete the installation, repair, and maintenance of elevators, as well as escalators, moving walkways, and other similar machines. Working conditions can be uncomfortable, to say the least, with elevator mechanics often dealing with cramped work areas and the lofty heights of an elevator shaft.
Becoming an elevator mechanic usually requires that you complete an apprenticeship program in addition to a trade school education and training.
Apprenticeships last between 4 and 5 years, which, upon completion, should adequately prepare you for a career as an elevator mechanic, though some states do require that you maintain a license.
Dental Hygienist
The median hourly wage for a dental hygienist worked out to $35.97 in 2018, with average salaries reaching $74,820.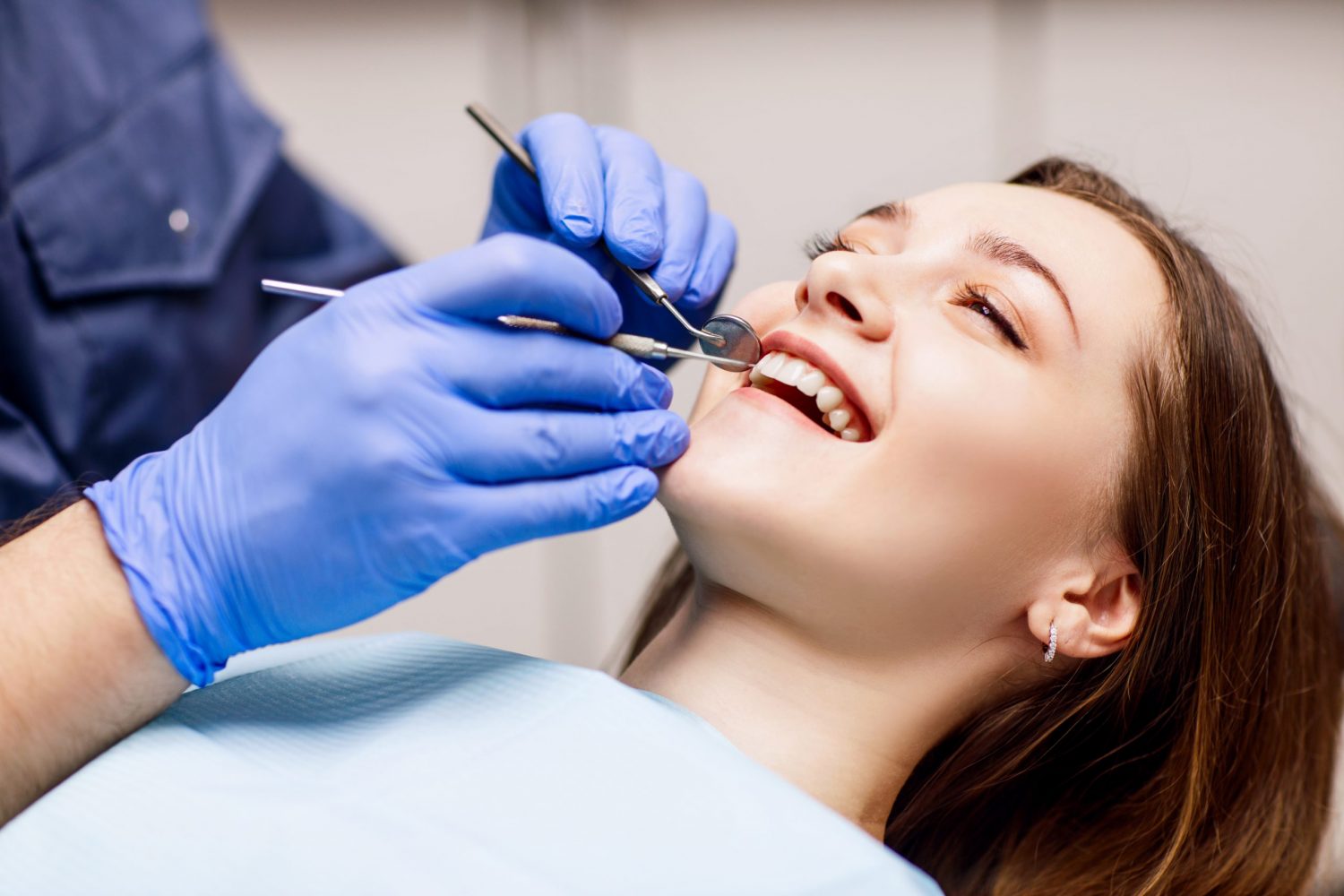 Dental hygienists work alongside dentists to help clean patients' teeth. Some responsibilities include:
Patient screening.
Teeth cleaning.
Dental x-rays.
Teaching patients about oral hygiene.
Documentation.
To pursue a career as a dental hygienist, you must complete an associate's degree program in dental hygiene, which typically takes around three years to finish. Additionally, you need to be state-licensed, with specific requirements varying between states.
Cardiovascular Technologist
Cardiovascular technologists earned a median pay of $67,080 back in 2018. With as little as one year of trade school required to obtain certification, this path is quite enticing.
As a cardiovascular technologist, you would operate healthcare equipment to help doctors treat and diagnose heart and blood vessel conditions. Some job functions of a cardiovascular technologist include:
Assisting with cardiac catheterization.
Preparing and monitoring patients during open-heart surgery.
Preparing patients for procedures.
Monitoring a patient's blood pressure and heart rate.
You'll find degree programs designed to prepare you for a career as a cardiovascular technologist at both traditional four-year universities and trade schools.
Employers prefer to hire cardiovascular technologists who've completed programs that are accredited by the Commission on Accreditation of Allied Health Education Programs (CAAHEP).
Professional certifications are also beneficial, with excellent choices available from the American Registry for Diagnostic Medical Sonographers, Cardiovascular Credentialing International, and the American Registry of Radiologic Technologists.
Power Utility Technician
The median salary for a line worker or power utility technician reached $65,880 during 2018, making it one of the highest paying trade school careers around.
Duties of a power utility technician include the installation, repair, and maintenance of electrical equipment. The job can be harrowing, with line workers having to work on and around high-voltage power lines, while often high up at the top of utility poles.
Other things you'll likely be doing as a power utility technician include:
Identifying defective devices, voltage regulators, transformers, and switches.
Inspecting and testing power lines and auxiliary equipment.
Stringing power lines between poles, towers, and buildings.
Following safety standards and procedures.
To become a power utility technician, you must first receive a high school diploma or its equivalent. Trade schools offer numerous two-year programs to prepare individuals for a career as a power utility technician, though an apprenticeship lasting around three years is also usually required.
Boilermaker
During 2018, boilermakers made a median pay of $62,150. Through 2026, 1,500 new jobs are expected to be added, making this a great career path to pursue.
Being a boilermaker is hard work, and comes with some risk, though it can be a rewarding career.
Boilermakers complete a variety of tasks around the installation, repair, and maintenance of boilers, closed vats, and other various containers for liquids and gases. Boilermakers make use of welding equipment frequently, so some experience with these is beneficial.
Other job duties of boilermakers include:
Reading blueprints to determine locations, positions, and dimensions of boiler parts.
Laying out prefabricated parts of larger boilers.
Testing and inspecting boiler systems for leaks or defects.
Cleaning vats with scrapers, wire brushes, and cleaning solvents.
Replacing or repairing broken valves, pipes, or joints.
To become a boilermaker, an apprenticeship is usually required, which typically lasts four years. Additionally, welding experience is often desired, with plenty of trade schools offering courses for certification to get you started.
Automotive Service Technicians
Last but not least, are automotive service technicians, which earned a median salary of $40,710 during 2018. If you enjoy working with your hands and love cars, this is the career path for you.
Auto techs, or mechanics, inspect, maintain, and repair automobiles, including cars and light trucks. Through training and experience, auto techs work on mechanical systems, including vehicle engines, transmissions, and drive belts. They should also be knowledgeable about the many electronic systems in a modern vehicle.
Other duties of automotive service techs include:
Performing basic care and maintenance, including changing oil, checking fluid levels, and rotating tires.
Identifying and troubleshooting problems.
Planning work procedures, using charts, technical manuals, and experience.
Testing parts and systems.
Repairing or replacing worn parts, including brake pads, wheel bearings, and sensors.
Explaining automotive problems and repairs to clients.
For those interested in following the path of an automotive service technician, education can begin as early high school, though further education is often necessary.
Trade school programs are your best option to learn all you need to know to gain an entry-level position in this industry. Trade programs designed for auto techs last between six months and a year and provide both classroom instruction and hands-on experience to help learn the job.
Wrapping Up
With the pursuit of a university degree becoming the norm, the professional world is becoming more and more competitive each year, making a career in the trades all the more appealing.
These career paths are often overlooked, making finding a job much less of an ordeal once you've completed your education.
With average salaries rivaling that of many jobs requiring bachelor's and master's degrees, trade school careers are an opportunity you should seriously consider.