When beginning the college search, one of the first questions students face is whether to apply to private or public institutions. Whereas public universities tend to have less expensive tuition, private colleges often have smaller class sizes, active alumni networks, and tight-knit communities.
Students applying to college should consider a variety of factors before making their ultimate decision. Degree offerings, prestige, and geographic location all have a significant impact on a student's college experience. However, for many students, the cost of attendance is a major limiting factor.
College tuition and fees should be considered an investment in the future. While a smart decision can result in a worthwhile academic experience and stellar job prospects, a poor investment can leave students underemployed and in debt. In the United States, borrowers in the graduating class of 2017 owe an average of $28,650 in student debt, and individuals attending graduate or professional school can end up owing much more.
Nevertheless, attending a private college can be an excellent decision. The quality of education, connections, and job prospects often offer a substantial return on investment. But how can you attend a private university without breaking the bank? Below, we'll give you a quick glimpse into some of the nation's most affordable private colleges – those with the lowest tuition rates and a strong commitment to financial aid.
Private Colleges With Low Tuition
One route to making a private college education affordable is to attend an institution with low tuition. For added savings, consider choosing a college in a location that has a low cost of living. The following five colleges have the best of both worlds – affordable tuition and inexpensive room and board.
Brigham Young University – Provo, Utah
BYU's cost of attendance is extremely reasonable. The university's tuition is just $5,970 for undergraduates of the Mormon faith and $11,940 for non-Mormons. Students attending BYU also benefit from the low cost of living in Provo. BYU's office of admissions estimates room and board fees of just $7,808 for the 2020–21 academic year, for an all-in attendance cost of $19,654.
Rust College – Holly Springs, Mississippi
Tuition at Rust College in Mississippi is only $9,900, with room and board fees of just $4,300 per year. Part-time students also have access to affordable education, with each credit hour costing $421. Rust also offers a variety of tuition discounts for United Methodist pastors, dependents of Rust College employees, and students who pay in advance.
Tougaloo College – Jackson, Mississippi
Tuition and fees for students living off-campus are just $11,598 per year at Tougaloo College in Jackson, Mississippi. With room and board included, the total annual cost for students living in dormitories ranges between $16,748 and $18,628, depending on the age of the residence hall and the students' number of roommates.
National Louis University – Chicago, Illinois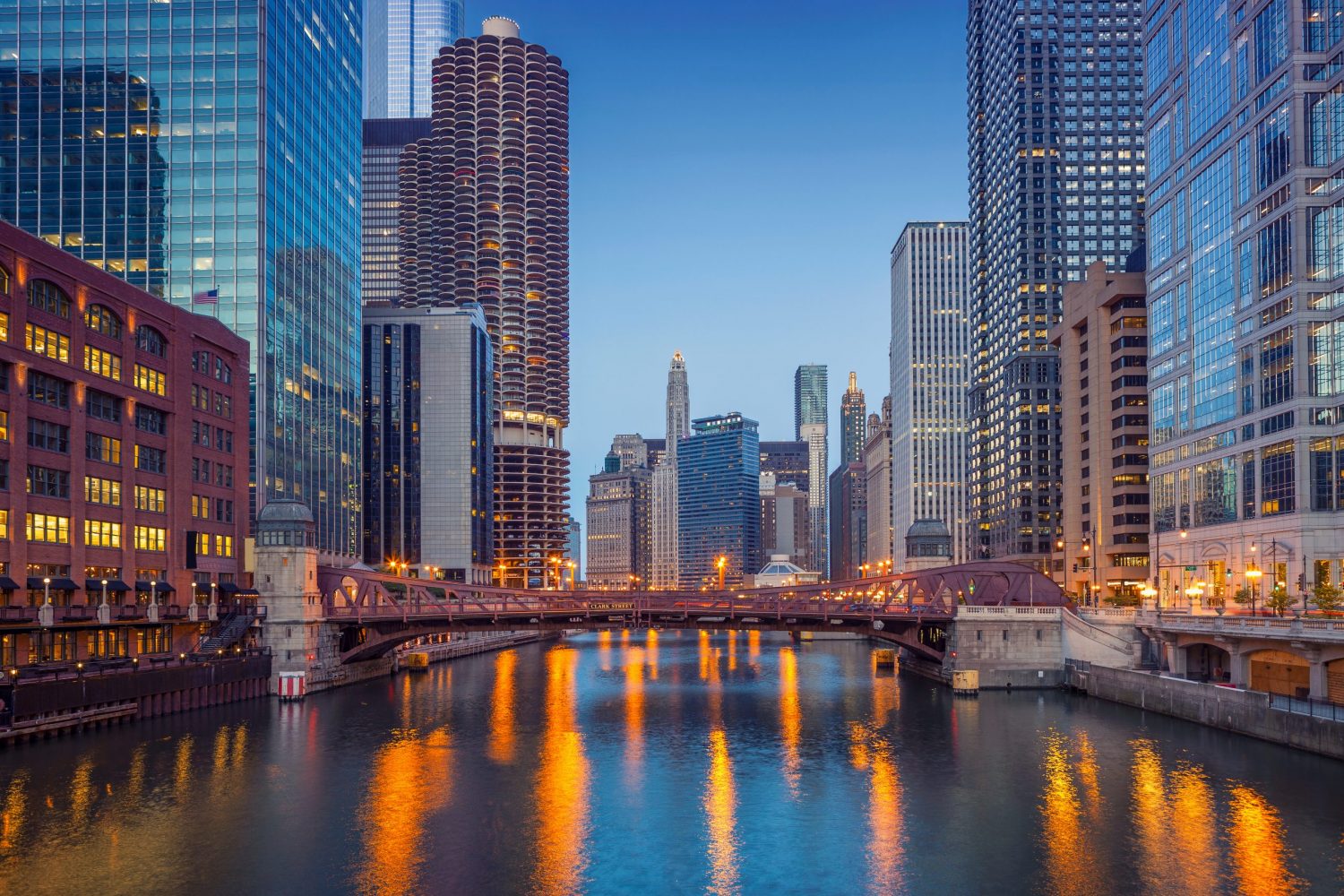 The administration of National Louis University believes the cost of college is too high. As a result, the university recently reduced tuition for undergraduates and select graduate programs. After the tuition decrease, full-time undergraduate tuition is now just $10,260 per year. Part-time students – and students who want to add extra classes to a full-time schedule – pay only $430 per credit hour of class.
LeMoyne-Owens College – Memphis, Tennessee
Tuition and fees for full-time students (those taking 12–17 credits per semester) are $10,776 per year at LeMoyne-Owens College. Part-time students and individuals who want to take more than 17 credits per semester pay $449 for each credit hour. Annual costs for dorm rooms are $4,400 for a single and $3,600 for a shared room. A meal plan – which is required for all students living in the dorms – is $2,500 per year.
Private Colleges With Significant Financial Aid Programs
While these low-cost private colleges offer great options for students, those with their eyes on the top universities in the country also have options for attending college without tuition fees driving them into debt.
If you have the academic background to get into the nation's top private universities, you may qualify for a substantial amount of financial assistance. Let's take a look at some of the schools with the most impressive commitments to financial aid.
Duke University – Durham, North Carolina
The tuition and costs at Duke are just over $60,000 per year, with room and board costing just over $17,000 annually. The price of attendance is much higher than the other colleges we've looked at so far, but over half of Duke students receive a financial aid package. The university commits to meeting 100% of students' financial aid needs.
To estimate your own cost of attendance, give their financial aid calculator a try. Students at Duke go on to impressive jobs in a variety of fields, including technology, healthcare, and finance, and work for prestigious employers like Microsoft, General Motors, and the National Institute of Health.
Harvard University – Cambridge, Massachusetts
According to Harvard's financial aid department, 100% of students can graduate debt-free if they work closely with the financial aid office. Over half of Harvard students receive some sort of financial aid, and one-fifth of families pay nothing at all. The average parental contribution is just $12,000, making Harvard financially competitive with some of the lowest-cost private schools in the nation.
Graduate or professional schools are the most common destinations for Harvard graduates, with finance, technology, and consulting being the most common sectors for students who enter the workforce immediately after graduation.
Princeton University – Princeton, New Jersey
Princeton students from families making under $160,000 typically pay no tuition at all. Roughly 61% of Princeton students receive financial aid, with students receiving an average award of $56,500. Every family making under $180,000 per year qualifies for some level of financial assistance, and 82% of Princeton students are debt-free upon graduation. Like other Ivy League schools, Princeton has a financial aid estimator to help students evaluate affordability.
Princeton students go on to have impressive careers, with 72.5% of students working full time after graduation and 17.5% pursuing higher education at schools like Stanford, Harvard, and Oxford.
Stanford University – Stanford, California
Stanford commits to fully meet students' demonstrated financial aid requirements without resorting to student loans. The average Stanford student who receives need-based aid will get $58,494 in total aid, from Stanford scholarships and grants from government and other private institutions.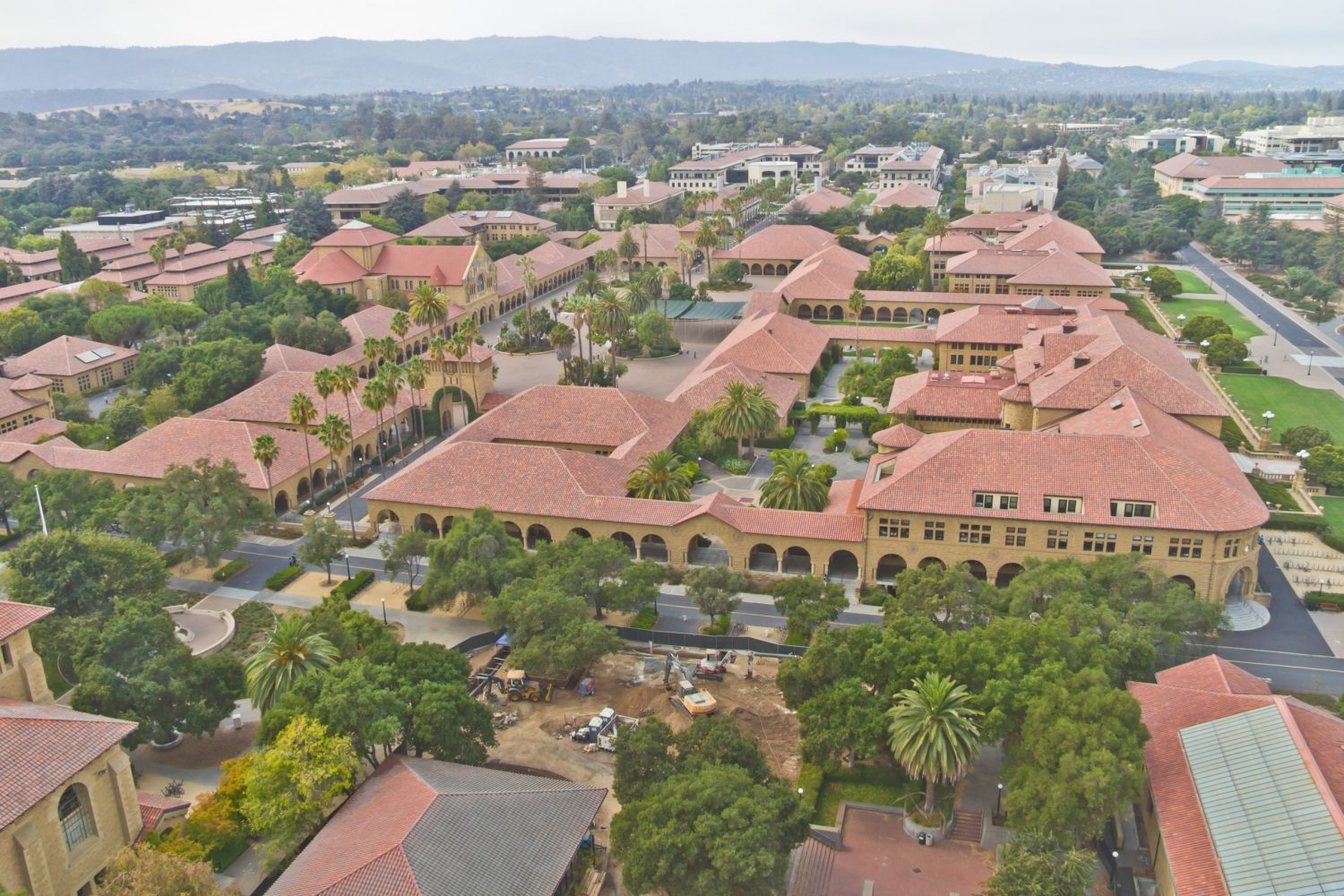 Even students from families with relatively high incomes may be eligible for financial aid. According to Stanford, roughly 95% of applicants with families who make under $200,000 per year may qualify for financial assistance. Indeed, Stanford students whose parents make less than $125,000 per year pay no tuition.
If a student's parents make under $65,000 per year, they receive free tuition and free room and board. Stanford offers the same financial commitment to all undocumented students admitted to the university.
To determine your expected costs, try out Stanford's online cost estimator.
Yale University – New Haven, Connecticut
Like Stanford, Yale eliminates parental contribution for families who make under $65,000 per year. The average Yale student with demonstrated financial need receives $51,500 per year in scholarships, with 64% of students receiving a financial aid package. Plus, 96% of students from families making under $100,000 per year obtain assistance.
Almost half of Yale students find paying jobs or internships during the summers in between academic years, which can further improve their financial situation. According to Yale, 86% of students graduate debt-free.
Like many other private colleges, Yale offers a simple financial aid calculator to help students get an idea of how much financial aid they might receive.
Choosing an Affordable Private College
A student's final decision about which college to attend will likely depend on how much financial aid each educational institution offers. For students with stellar academic credentials, applying to big-name schools with substantial commitments to financial aid may be the best bet. For other students, selecting a college with low tuition, in a city with a low cost of living, might make the most sense.
If you or someone you know is in the college selection process, visit College Finance for in-depth resources that help students with financial planning. Whether you want to learn about financial aid, student loans, or other financing options, the experts at College Finance can help you plan for the future.