When students begin the college application process, the cost of attendance is always a factor, especially if you require a student loan. While class offerings, high-profile faculty, and job prospects are all important, affordability plays a significant part in a student's ultimate decision. 
Traditionally, attending state schools as a resident has been a common way to keep tuition more affordable. For example, while nonresidents pay approximately $43,000 to attend the University of California, Los Angeles, California residents pay $13,239 for the same education. 
By taking advantage of in-state tuition, students can receive a high-quality education at a fraction of the cost. 
However, in some cases, students may set their sights on state schools outside of their home state. Typically, these students need to pay the out-of-state tuition price. However, in some cases, students may be able to get an out-of-state tuition waiver, allowing them to pay the in-state rate. 
Here, we'll cover four ways for out-of-state students to get a tuition waiver, plus alternative options in case an out-of-state tuition waiver isn't possible.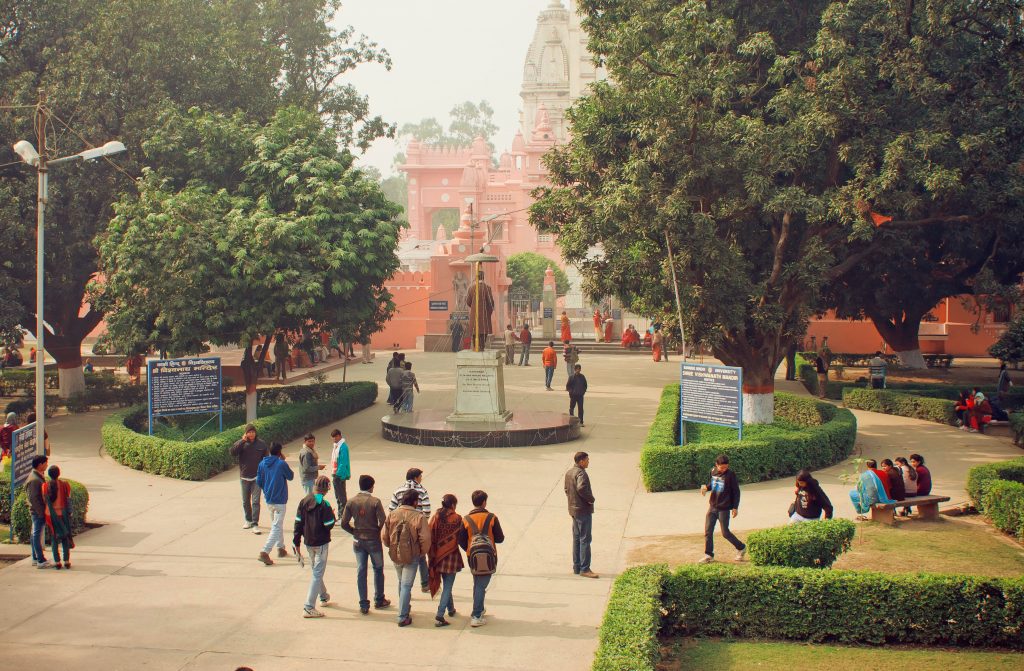 1. Reciprocal State Agreements to Reduce Tuition Rates
In some cases, students might be able to take advantage of reciprocity programs allowing them to pay in-state tuition at universities in neighboring states. 
For example, in the Midwest Student Exchange Program (MSEP), participating public schools agree to charge students no more than 150% of the in-state tuition for certain programs. In some cases, private educational institutions may offer up to 10% discounts. Participating states include Illinois, Indiana, Kansas, Michigan, Minnesota, Missouri, Nebraska, North Dakota, Ohio, and Wisconsin. Students using this program saved over $93 million in the fiscal year 2019 alone. 
Similarly, the New England Regional Student Program (RSP) allows New England students to take advantage of in-state tuition when they enroll in a preapproved major or academic program out of state. This program includes 82 public educational institutions across Connecticut, Maine, Massachusetts, New Hampshire, Rhode Island, and Vermont. Students enrolled in RSP save an average of $7,900. In the 2018-2019 school year, savings were approximately $54 million. 
The Southern Regional Education Board runs an Academic Common Market, where students from 15 Southern states can apply for in-state tuition at more than 1,900 approved degree programs. Participating states include Alabama, Arkansas, Delaware, Florida, Georgia, Kentucky, Louisiana, Maryland, Mississippi, Oklahoma, South Carolina, Tennessee, Texas, Virginia, and West Virginia. 
Students who take advantage of the Western Undergraduate Exchange (WUE), which covers 15 Western states, pay no more than 150% of in-state tuition at out-of-state universities. The average student saves $9,400 per year, with a total 2018-2019 school year savings of over $380 million. Participating states include Alaska, Arizona, California, Colorado, Hawaii, Idaho, Montana, Nevada, New Mexico, North Dakota, Oregon, South Dakota, Utah, Washington, and Wyoming. 
In some cases, individual universities may offer in-state tuition to residents of nearby states. For example, the University of Eastern Oregon allows students from Oregon and Idaho to pay in-state tuition. If students live close to the border of a nearby state, they should consider contacting the educational institution and asking whether they might be able to secure an out-of-state tuition waiver. 
While these regional programs can help save students a significant amount of money on tuition, they often come with stipulations. For example, the program may require students to enroll in a specific major or maintain a high grade-point average to continue taking advantage of the cost savings.
2. Public Sector Employment
Most states require students to be residents for at least 12 to 24 months to qualify for in-state tuition at their public universities. If you're dependent on your parents, your parents often also need to reside in the state where you're seeking in-state tuition. You'll also need to take other measures to prove you intend to permanently change your residence, such as opening a bank account or getting a new driver's license. 
However, in many cases, you or your family might move to a new state less than two years before you plan on attending college. One way to secure in-state tuition is if your parents work for the government, including members of the military, firefighters, law enforcement officers, and college faculty. Each state has its own rules, but parental public sector employment can often result in in-state tuition much faster than typical residency requirements.
3. Legacy Scholarships
In some cases, universities may offer legacy students – students with parents who graduated from the university – in-state tuition if they can demonstrate academic excellence. For example, the University of Missouri offers the Black & Gold Scholarship to certain legacy students. The scholarship has two tiers, with the award depending on academic achievement: 
Level 1 award: Students must have a composite ACT score of 27 or higher or an SAT score of 1260 or higher. Recipients receive a full waiver of nonresident tuition. 
Level 2 award: Students must have a composite ACT score of 25 to 26 or an SAT score of 1200 to 1250 or higher. Recipients receive a half waiver of nonresident tuition. 
To qualify for the Black & Gold Scholarship, students must attend the University of Missouri in the first semester following high school graduation, and a biological, adoptive, or stepparent must have graduated from the university. 
Many other universities offer legacy scholarships that give students financial assistance. For example, the University of Kentucky offers the Legacy Tuition Program. Students who have an ACT score of 31 or an SAT score of 1390, plus an unweighted high school GPA of 3.5, receive enough aid to offset the difference between non-resident and resident tuition. Students with an ACT score of 28 or an SAT score of 1300, plus an unweighted high school GPA of 3.0 or higher, may receive a scholarship of $4,500 per year. However, at least one of the student's parents must have graduated with a degree from the University of Kentucky. 
Other universities, like the University of Kansas, offer programs where high-achieving students can receive partial tuition waivers.
4. Department-Specific Scholarships
Some university departments offer merit-based tuition waivers available to all students, regardless of whether they're a legacy. 
For example, the College of Natural Sciences, at the University of Texas at Austin, offers a limited number of out-of-state tuition waivers to qualifying students. To be eligible for a tuition waiver, students must first receive a scholarship of at least $1,000 from the University of Texas. According to UT, between 60 and 70 students typically apply for five to seven out-of-state tuition waivers per year. The College of Natural Sciences only awards waivers on a semester-by-semester basis, although students usually receive waivers for a full academic year. The out-of-state tuition waivers are not renewable, so students must apply for the waivers each year. According to UT, the waivers are highly competitive, so out-of-state students should not rely on receiving one each year.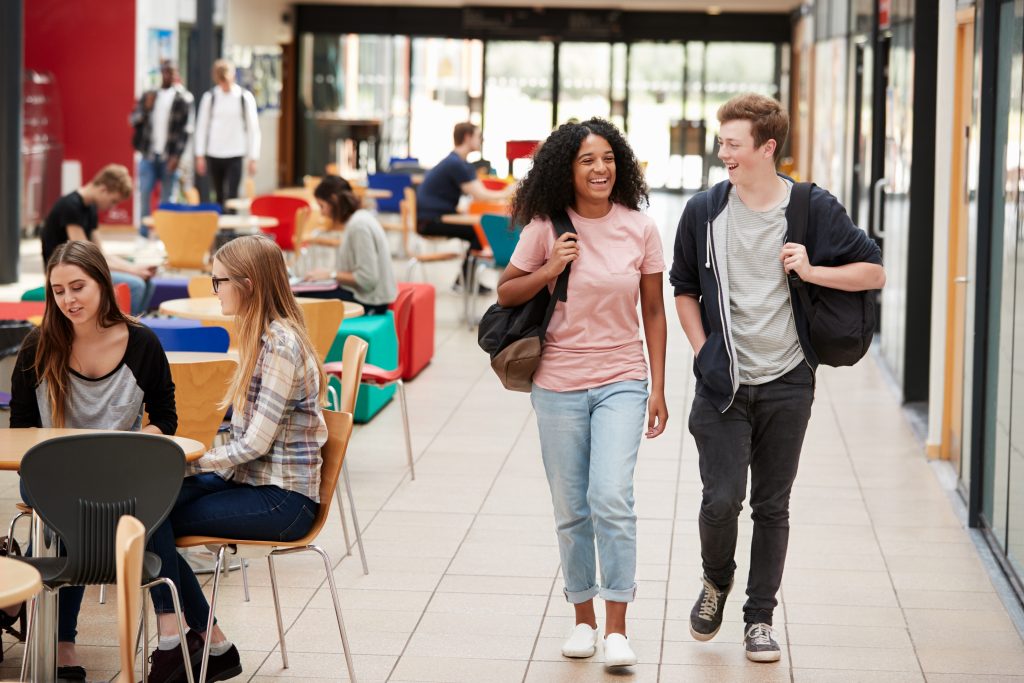 Alternative: Private University Tuition Waivers
In some cases, private universities may offer substantial scholarships to students who demonstrate academic need. For example, at Stanford University, students whose parents make less than $155,000 per year typically pay no tuition at all after combining Stanford financial aid with outside scholarships. Parents who make under $65,000 per year are not expected to contribute at all. Other universities, including Harvard and Duke, commit to meeting 100% of a student's financial needs. While public schools are often more affordable than private universities, students shouldn't leave any options off the table.
Evaluating Affordability
Students who are completely set on attending an out-of-state university may want to consider relocating to that state during high school to benefit from in-state tuition. However, big life moves aren't always possible. If becoming a resident isn't possible, consider trying the strategies outlined in this article, including interstate tuition exchanges, public sector employment, legacy scholarships, and department-specific scholarships. 
While full out-of-state tuition waivers are often the goal, they tend to be limited and competitive. However, many universities, nonprofits, and private organizations offer individual grants based on a variety of factors, such as ethnicity, academic achievement, and area of interest. By combining scholarships from a variety of sources, students can help make attending a state college more affordable.
Get Help With Financial Aid
If you or someone you know is in the college selection process, visit CollegeFinance for in-depth resources helping students and parents with financial planning. Whether you want to learn about financial aid, student loans, or other financing options, our experts at CollegeFinance can help you plan for the future.