College scholarships can make all the difference when deciding on where to go and even if you can afford higher education. There are many different ways to get gift aid as high school students and incoming undergraduate freshmen. You should start looking early to get a jump-start on applying for financial aid.

Some of the options for scholarships open to high school seniors are offered by:
Colleges and universities
Corporations
Nonprofit and community organizations
Private donors
Do you have a special talent? Are you active in your community? Do you show leadership skills, get good grades, or come from a minority or underrepresented population? Have you overcome hardship? All these things can qualify you for a scholarship.

Scholarships are often considered either need-based or merit-based. They can provide you with free money that you don't have to pay back and help you afford the high costs of postsecondary education.
Looking for Scholarships Before College
There are several ways to get started on the college scholarship search as a high school senior.
Talk to your high school guidance counselor. These trained professionals have information on many different types of scholarships and opportunities that are open to you. They can provide you with information on where to look, how to fill out the forms, and how to submit the necessary information on time and to the right location.

Assess your abilities and skills. Scholarships are granted for both need and merit. Making a list of your achievements, accomplishments, special skills, and career goals can be a good place to start. Need-based scholarships are often granted to low-income students, as well as those who come from disadvantaged backgrounds. Merit-based scholarships generally expect qualified students to excel in a specific area (such as athletics, leadership, community service, or academics) or field of study.

Fill out your Free Application for Federal Student Aid (FAFSA). If you already have a college or university in mind, this step can help determine if you qualify for federal, state, and institutional-based financial aid. These funds are need-based. FAFSA calculates your total expected family contribution (EFC) and subtracts that from the total cost of attendance (COA) at your school to figure out how much help you will need.

Contact local and national organizations. Focus on those that you (or your parents) belong to, those you have done work or service for, or those you are interested in for future opportunities.

Community organizations, nonprofits, membership affiliations, service foundations, corporations, and private donors all provide scholarship opportunities. These agencies often look for exceptional high school students: those who show leadership skills, those who have been extensively involved with their communities, and those who have faced significant hardship.

Check with your parents' employers for opportunities. Companies often offer dependent students of employees gift aid. If you have any military affiliation, there are additional options open to you.

Start early and set aside time to work on scholarship applications. There are hundreds of scholarship opportunities that can range from as little as $100 up to the full cost of your attendance. You are likely eligible for more than one scholarship at a time, so don't limit yourself to applying for just one. Many scholarships have early fall deadlines, so the sooner you get started, the better.
Some scholarships, such as national and merit-based options, are highly competitive. You will need to apply early to have the best chances of being chosen. Take your time writing your scholarship essays and put some thought into the people you ask for letters of recommendation.
Scholarships for High School Seniors
Specific colleges and universities offer scholarships based on athletic ability, academics, and certain fields of study. Minority populations and students from disadvantaged backgrounds who are unable to attend college without financial support are often populations of focus as well.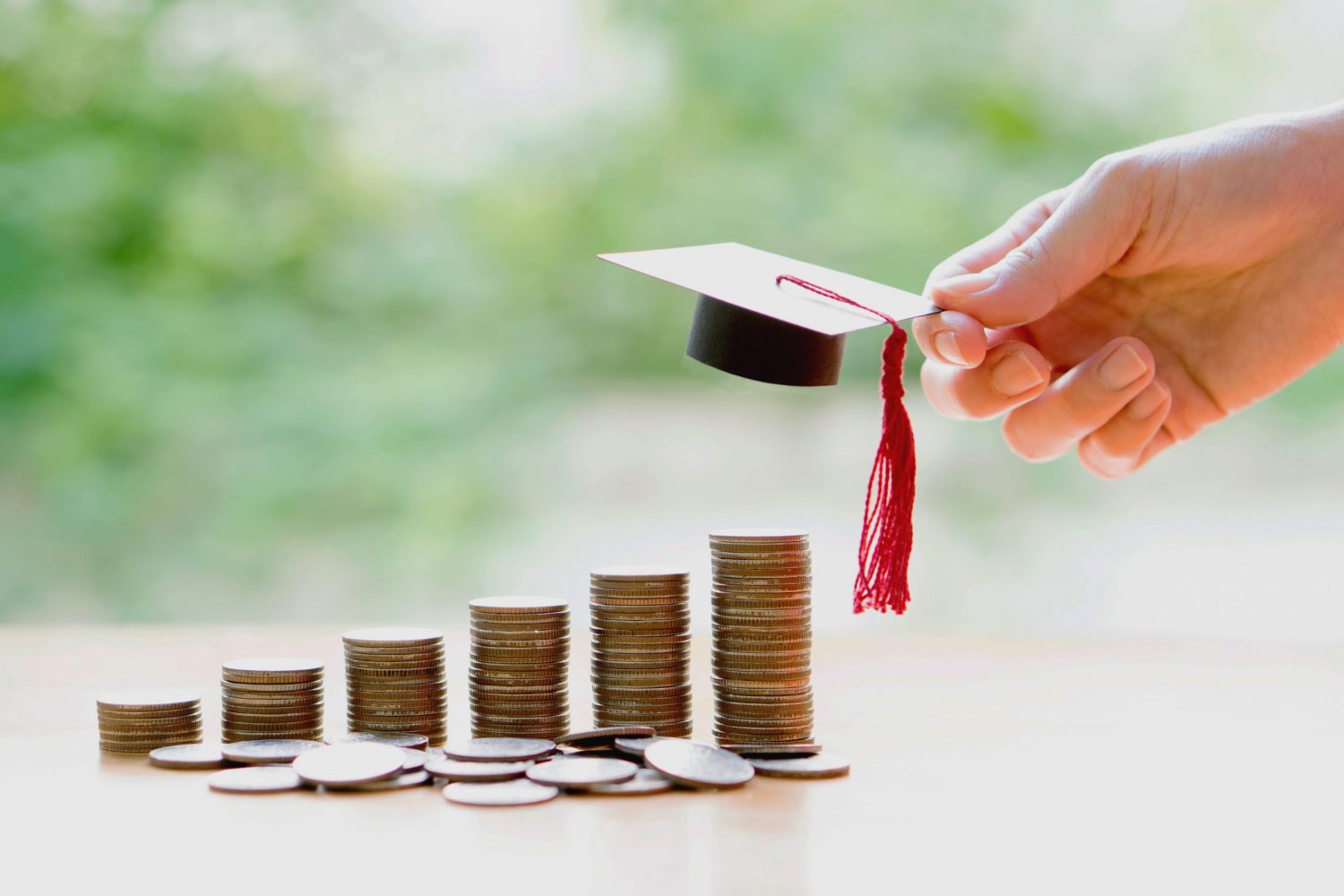 Certain fields, such as STEM programs, may feature special scholarships. Schools will recruit talented students who show promise in certain areas, like math, science, and technology, into their programs by providing scholarships.

Here are some examples of scholarships you can apply for as a high school senior:
There are additional college scholarships for high school seniors available through community and charitable foundations, nonprofit organizations, member clubs, private donors, and employers. Ask around to maximize your scholarship opportunities.
Improving Your Scholarship Chances
Many college scholarships are granted based on the following criteria:
Financial need
Academic merit
Special talents
Particular field of study or career goals
Ethnic diversity or being a member of a minority group
Community service
Leadership qualities
Getting good grades and doing well on national tests can help you to get a leg up on college scholarships, but there are many other things you can do, as well. Lots of students have excellent academic records, so it can be helpful to find unique ways to stand out in the crowd.
Things like community service and participation in multiple extracurricular activities, particularly those that show leadership qualities, can go a long way. Consider getting involved in charities and local volunteer opportunities.
If you have a special skill, be sure to highlight it. Colleges are often looking for diversity and students who can bring something extra to their campuses. Take time with your application essays. Look at past applicants and winners of scholarships for tips and resources on how to apply and be noticed.
Your high school counselor can be a great resource for helping you to find and apply for college scholarships as a high school senior. Start your search by talking to them.