College grants can provide funding for college. Unlike private student loans, grants do not have to be paid back.

Federal, state, and private institutions all offer free money for college if you know where to look and how to qualify for it. 
The first step in finding out what you might be eligible for is to fill out the Free Application for Federal Student Aid, or FAFSA. This will determine your eligibility for federal funding, either via grants, loans, or both. 
After exhausting federal options, check with your state for grant opportunities. The school you are looking at will often have grant opportunities for incoming students, as well. If you are a member of any organizations, a minority or part of a specialty population (including women and veterans), academically competitive, or have specific interests or hobbies, you may also be able to qualify for a grant from a private or nonprofit organization. 
High school students should start applying for grants before graduation. Graduate students and adults returning to college can obtain grants, as well.

Grants can help you pay for tuition. They can often also be used to pay for school-related expenses, such as books, room and board, and travel. 
The Current Landscape of Student Grant Opportunities
The biggest source of financial aid in the form of free money for college (grants) is the federal government and universities and colleges themselves. States, employers, and private organizations also offer grant funding.

As the cost of higher education has gone up, so has the amount of financial aid dispensed. 
Nearly $130 billion in student grants was given out during the 2017-18 school year, with the majority of the funding being institutional grants. The federal government offered the second-highest amount of grant funding, followed by employers and private institutions, and then states.

Grant funding has been steadily increasing year after year.
Who Gets Grants?
Grants are typically either need- or merit-based. A need-based grant is offered based on financial need for students who need help paying for college. Merit-based grants are given to students for specific accomplishments, such as high academics, community service, or other accomplishments.
Students who may be eligible for grants include:
Those in underserved populations
Minorities
Students with financial need
Veterans or members of the National Guard
Students with disabilities
Foster care youth
Women
Students choosing specific careers
Academically competitive students
Grants are like scholarships in that they are doled out without an expectation that they will be paid back. They are awarded based on criteria specific to each individual grant. Grants can be offered in any amount, from a few hundred dollars up to the entire cost of college attendance. 
Grants and scholarships may be offered as a one-time disbursement of money or continually throughout your school career. You may be required to maintain certain eligibility status to keep receiving your grant funding.
Federal Grant Options
The most generous forms of financial aid come from the federal government and the Department of Education. Your FAFSA will help to determine which types of and how much federal student aid you may be eligible for. You will need to fill out the FAFSA every year you are in school to maintain eligibility. 
Federal student aid comes in the form of both grants and loans. Most federal student grants are need-based, meaning you must demonstrate financial need to be eligible. Unlike student grants, student loans (even federal student loans) will need to be paid back.

Federal student grants are also called gift aid. This is free money given to eligible students attending career school, college or university, or community college.
Federal grants come in various forms.
Federal Pell Grant

Offered to undergraduate students who do not already have a bachelor's, graduate, or professional degree (and sometimes to teachers in post-baccalaureate teacher certification programs)
Amount awarded depends on your expected family contribution (EFC), cost of attendance (COA) at your chosen school, and student status (part time or full time)
For students demonstrating extreme financial need
Up to $6,195 offered for the 2019-20 school year
Lifetime eligibility of 12 semesters   
Federal Supplemental Educational Opportunity Grant (FSEOG)

Offered through specific schools
For eligible students demonstrating extreme financial need
Pell grant recipients get priority
Up to $4,000 per year available, depending on the school and funding
Applications processed and funds distributed on a first-come, first-served basis
Iraq and Afghanistan Service Grant

Students whose parents died in military service in Afghanistan or Iraq after 9/11
For those students who are not eligible for a Pell grant
Either under age 24 at the time of parent's death or enrolled in college at least part time
Up to $6,195 for grants disbursed between July 1, 2019, and June 30, 2020
Teacher Education Assistance for College and Higher Education (TEACH) Grant

Offered to students enrolled in undergraduate, graduate, or post-baccalaureate programs catering to teaching in a high-need field in elementary or secondary school
Agree to serve at least four years in this high-need field at a low-income school within eight years of receiving the grant
Must maintain academic standards
Offered only at participating schools
Up to $3,752 for grants disbursed between Oct. 1, 2018, and Oct. 1, 2019
Failure to make teaching service commitment will convert the grant to a loan that must be paid back
Student Grants Through Your State and Chosen School
Every state in the U.S. has financial aid opportunities for students. Many offer grants for residents demonstrating financial need who are looking to attend in-state colleges or universities. Nonprofit organizations in local communities also offer state-sponsored financial aid for college students.
Each specific school, college, or university also has certain amounts of money they distribute in the form of scholarships and grants to incoming students each year. These funds can be either need- or merit-based, and they are specific to each school. 
Some schools will offer grants to students looking to enter certain programs or fields of study. There are often grants open to graduate school applicants directly through the school itself. Contact your chosen school to find out what opportunities may be available. 
Private Grant Opportunities
There are over 5,000 organizations and groups offering grants to students for various reasons. Minority populations, women (especially women entering certain fields of study, such as teaching, public service, and STEM-based careers), and people in under-represented communities can often obtain grants through specialty organizations. There are specific grants for single mothers and adults reentering college after a divorce, for example.
Veterans of military service are often eligible for grants, as are students with disabilities and youth who have grown up in the foster care system. Pharmaceutical companies often offer grants to those with specified medical conditions. People who have survived cancer may be able to get grants through private organizations.
A private grant may be funded through an individual or an organization. Each one can have a variety of criteria and eligibility requirements. Individuals who have been impacted by specific things often choose to set up scholarship or grant funds as a way to give back. 
Private grant opportunities are often offered by these entities:
Employers
Volunteer organizations
Churches
Community groups
Banks
Credit unions
Fortune 500 companies
Labor unions
Veterans clubs
Health organizations
Advocacy groups
Philanthropy organizations
Resources for Finding and Obtaining Grants
You can start looking for grant opportunities while still in high school. Your school counselor can be a great source of information on where to look. Start with federal aid options by filling out your FAFSA, and then explore other options.
Your state has options for grants too. Your state government can be a resource for learning about financial aid programs open to residents.

Specific schools offer grants. College counselors, the admissions department, or the financial aid department at your chosen college or university can help you identify what you might qualify for and how to apply.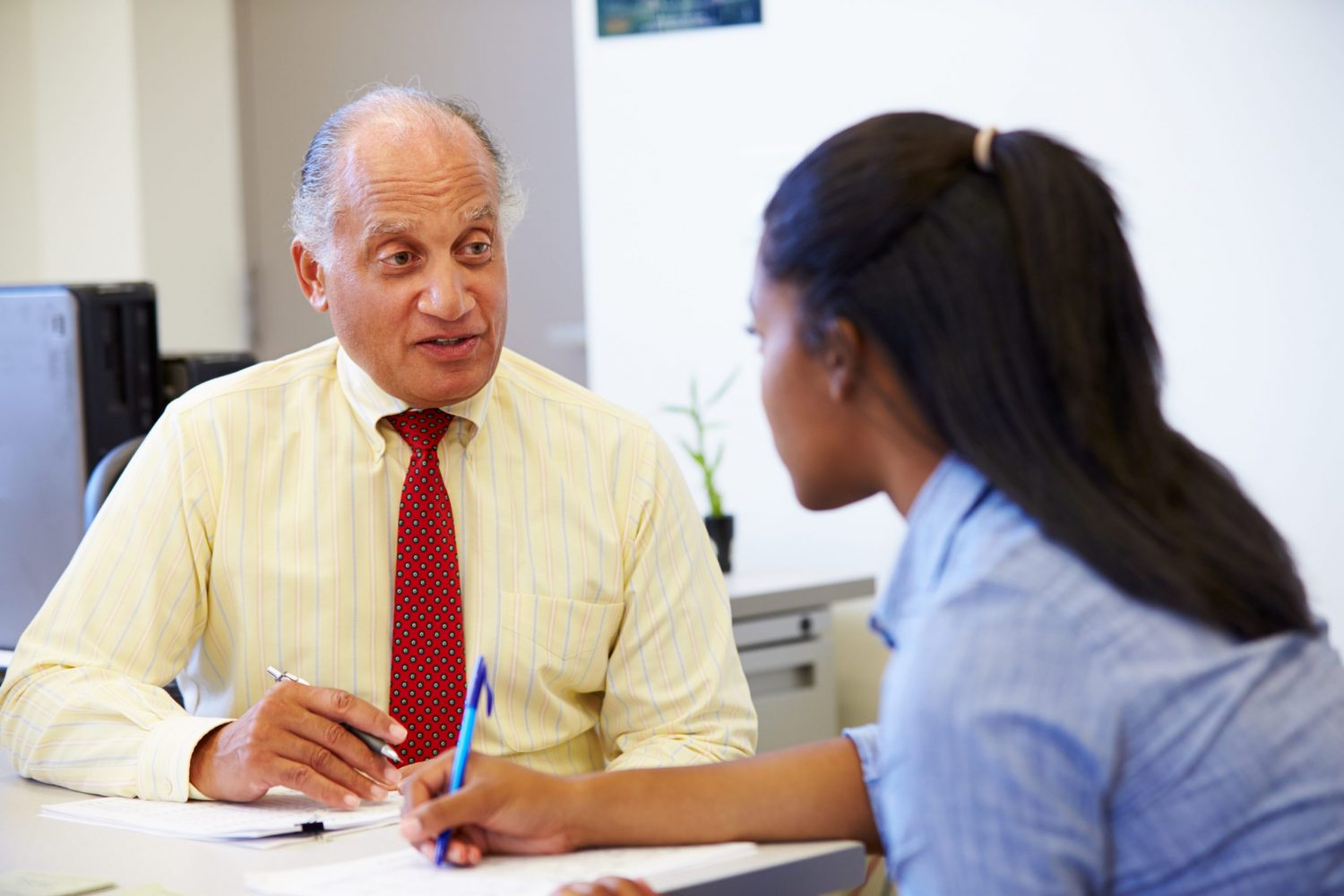 Be sure to check in with any local community organizations you belong to or have done work for. Many nonprofit and private organizations offer grants for students. 
Employers also offer grant funding for employees to go back to school or to go to school for the first time.

If you are a veteran, check with the U.S. Department of Veterans Affairs (VA) for details on their tuition assistance programs.
How to Apply for Grants for College
To apply for a grant, there is often a lot of paperwork that needs to be completed. Some of these grants allow online applications, while others require printed documents.

To apply for federal and state funding, you must first start with the FAFSA and supply all the necessary criteria. Calendar all FAFSA deadlines to ensure you complete everything on time.
When applying for merit-based or academic grants, you need to submit information on grades, SAT and/or ACT test scores, academic achievements, and extracurricular activities. You may need to write an essay or comply with other standards. In some cases, you may need to complete a certain number of community service hours, for example. If you have special skills, list them on these applications. 
Be sure to read through all the grant submission criteria and turn in all of the required paperwork on time. It's best to submit well before the deadline. Some grants are disbursed in order of application, so it is in your best interest to get your application in as soon as you can.

You can often apply for multiple grants at the same time to streamline the process. Your high school or college counselor can help you with this.
Beyond Student Grants
Grants and scholarships are often mentioned interchangeably, but they are not exactly the same thing. Both are free money to help pay for school, but grants often have fewer stipulations than scholarships. Therefore, grants should typically be your first resource when looking to fund college.
Scholarships are often merit-based and require academic excellence or athletic prowess. In addition to an application, you will often have to audition, try out, or submit an essay or portfolio to get a scholarship. Scholarships often require a little more time and effort to obtain than a grant.
If you still need help after exhausting your free money options in the form of grants and scholarships, your next step is to look at student loans. Federal student loans often offer the most generous repayment and forgiveness options, as well as competitive interest rates. You will have to pay your student loans back, whereas grant and scholarship funds are gifted to you.