Now that you have graduated from college and are in the working world, you want to pay down your student loan debt as fast as possible. For federal student loans, one method is to join a loan forgiveness program.

By working as a teacher, volunteering with the Peace Corps, or working for the public good, you can have the remainder of your federal student loans forgiven after a few years in the workforce. However, student loan forgiveness takes time.

Several student loan forgiveness scams prey on graduates' fear and anxiety around their debt. While there are some fantastic loan forgiveness programs you can apply for, and other methods of managing your student loan debt to ease your burden, there are scams out there.

It is important to become familiar with student loan forgiveness scams so you can avoid these traps.
How You Can Recognize a Student Loan Forgiveness Scam
Some student loan debt relief companies are legit, but even those that help you manage your student loans charge you for services you can perform yourself. They claim they can help you reduce your monthly payments, but the amount you pay them may offset any savings you receive. If you need help managing your student loans, you can always speak with your loan servicer for free.

You want to figure out if student loan forgiveness can help you pay off your debt, but how do you know when you are dealing with a scam? Here are some signs that your forgiveness program is too good to be true:
They contact you by email, phone, text, or letter. The federal government runs student loan forgiveness programs, and you must contact them to set up the service. A voicemail or letter from a program offering you student loan forgiveness is a scam.

They pressure you to "act immediately." They tell you to, "Contact us before the program is discontinued," and "Call within 30 days of this notice." These and other high-pressure tactics are integral to student loan forgiveness scams. Federal programs take years to change and be put into place, and will not change in a few weeks.

They claim to be affiliated with the Department of Education. Even legitimate loan forgiveness companies are not associated with the DOE, so a program claiming to be affiliated with the DOE is likely a student loan forgiveness scam.

They offer complete forgiveness or discharge. No federal student loan program guarantees that your full loan will be forgiven or discharged.

There is also a difference between forgiveness and discharge. Forgiveness means you work in certain fields, while discharge means you have suffered certain hardships. Many people qualify for partial discharge or forgiveness, but full loan forgiveness cannot be guaranteed.

They say they have flagged you. There is only one federal student loan program that will contact you, and that is the Total and Permanent Disability Discharge program. This program is notified if you are a veteran of the United States Armed Forces with a diagnosis through a Veterans Affairs hospital. If you start receiving Social Security disability insurance, you might qualify for this program to discharge your student loans.

Other than that, no forgiveness programs contact you or flag you. You must contact them.

They ask for upfront payment or a maintenance fee. You should not pay to manage your student loans. A student loan forgiveness scam is trying to make money off you, and they may try to steal your personal data. Do not pay a company for something you can do yourself or do through a loan servicer for free.

They ask for your Federal Student Aid (FSA) ID. You should never give out this information. An official loan servicer who manages your loan will be able to access this information.

They require you to sign a third-party authorization form or power of attorney. Never sign legally binding documents without verifying the source first. Talk to your loan servicer before accepting or signing anything.
The Biggest Student Loan Forgiveness Scams & What the Government Is Doing to Stop Them
The Federal Trade Commission (FTC) keeps a list of student loan forgiveness scams and other offenders who have falsely claimed to provide debt relief. You can use this list to check whether an illegitimate company has contacted you. You can also report scammers to the FTC.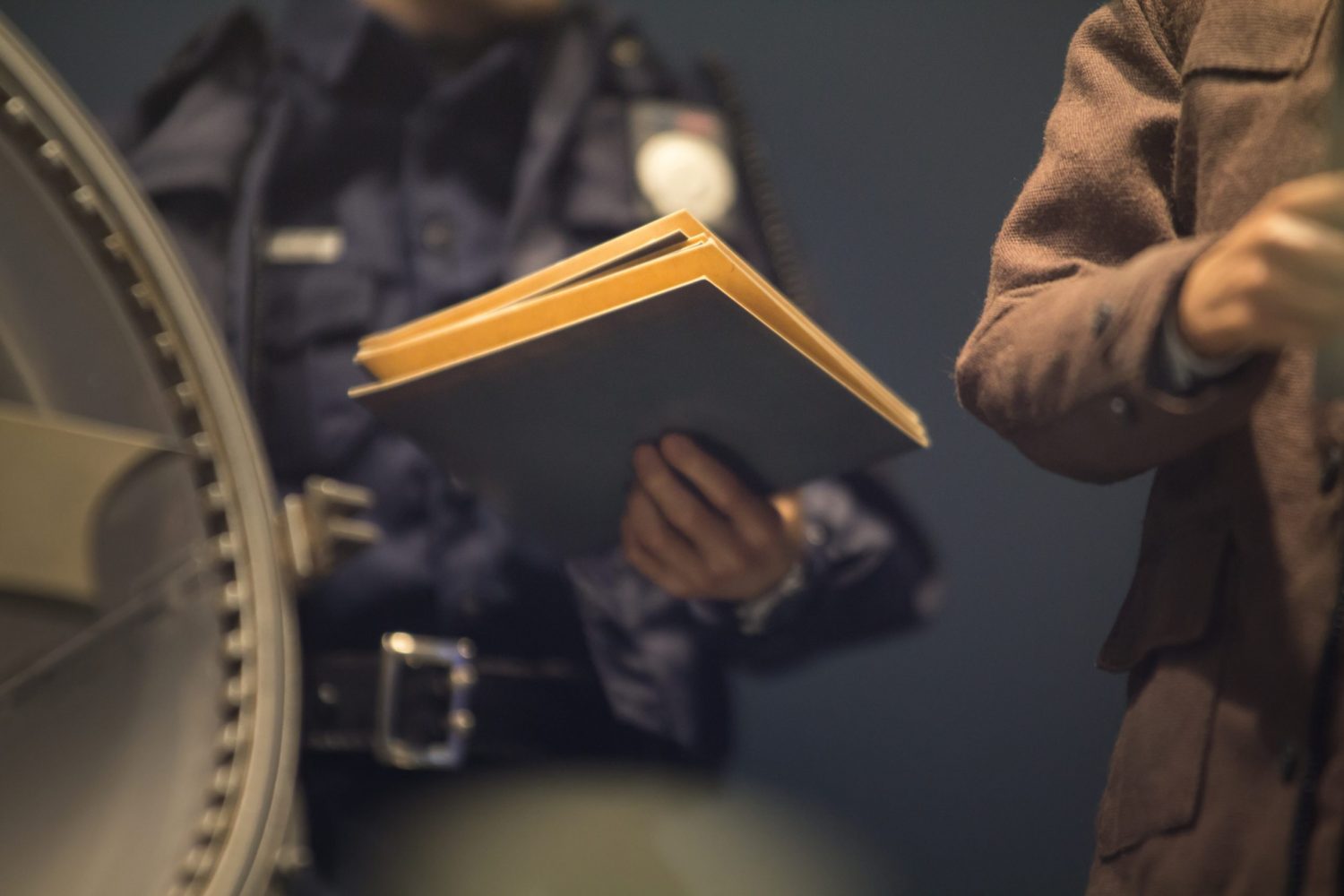 Along with 11 states and the District of Columbia, the FTC launched Operation Game of Loans in 2017 to combat these student loan forgiveness scams. This effort combined the forces of state, local, and federal law enforcement to fight 36 known scammers who took more than $95 million in illegal upfront fees from vulnerable American consumers over several years.

Operation Game of Loans led to the FTC filing actions against these famous student loan forgiveness scams:
A1 DocPrep, Inc: This Los Angeles-based company took a reported $6 million from consumers through unlawful student debt and mortgage assistance schemes. Defendants from this scam company claimed to be with the U.S. Department of Education and promised to reduce monthly payments or provide guaranteed loan forgiveness.

The company reportedly targeted homeowners in distress by offering to prevent foreclosure. However, the CEO of the company spent the money on personal items, including nightclubs, restaurants, jewelry, and cars.

Additional defendants who are part of the parent company include:


Stream Lined Marketing.
D/b/a Project Uplift Students.
Project Uplift America.
Bloom Law Group PC.
D/b/a/ Home Shield Network.
Keep Your Home USA.


American Student Loan Consolidators (ASLC): The two defendants who ran this company stole at least $11 million from consumers by claiming they could lower monthly payments, have loans totally forgiven, and get reduced interest rates. ASLC and affiliated companies claimed to work with the DOE or be affiliated with the agency when they were not. Upfront fees ranged to $799 or more, with the group claiming the money would go toward paying off student loans.

Affiliated scam companies include:


D/b/a ASLC Processing.
BBND Marketing, LLC.
D/b/a United Processing Center.
United SL Processing.
United Student Loan Processing.


Alliance Document Preparation: This Los Angeles-based group stole more than $20 million from consumers with illegal upfront fees, upwards of $1,000 each. The company marketed its services primarily through social media, including Facebook.

There were numerous branches of ADP, including:


D/b/a EZ Doc Preps.
Grads Aid.
First Document Aid.
SBS Capital Group, Inc.
SBB Holdings, LLC.
First Student Aid, LLC.
United Legal Center, LLC.
United Legal Center, Inc.
Elite Consulting Service, LLC.
Grads Doc Prep, LLC.
Elite Doc Prep, LLC.
Grads United Discharge.
Allied Doc Prep.
Post Grad Services.
Post Grad Aid.
Alumni Aid Assistance.
United Legal Discharge.
First Grad Aid.
Academic Aid Center.
Academic Protection.
Academy Doc Prep.
Academic Discharge.
Premier Student Aid.


Student Debt Doctor (SDD): Florida-based scammers with this company collected about $7 million from consumers struggling with their student loan debts. Illegal upfront fees started at $750.

SDD reportedly used social media as their primary form of advertising but also used telemarketing and email scams. They promoted their services in both English and Spanish, falsely claiming they could set up loan forgiveness in five years or less. They told consumers not to communicate with their loan servicers.

Student Debt Relief Group (SDRG): This large Los Angeles company stole $7.3 million from consumers by charging $1,000 or more in illegal upfront fees, claiming the company would enter consumers into forgiveness programs and that the fees went toward student loans. The company responded to consumer complaints by repeatedly changing their name.

SDRG also stole social security numbers and FSA IDs, hijacking accounts, and cutting consumers off from managing their loans with the DOE. Associated companies include:


M&T Financial Group.
American Counseling Center Corp.
D/b/a Student Debt Relief Group.
StuDebt.
Student Loan Relief Counselors.
SLRC.
Capital Advocates.
Protect Yourself Against Student Loan Forgiveness Scams
If you have already fallen into one of these scams, you must log in to your federal student loan account immediately and change your information, including your FSA ID. Then, contact your loan servicer to report the problem. File a complaint with the FTC, contact your bank and credit card companies to have payments to the scam company stopped, and report any suspicious activity on your loan.
Student loan forgiveness is incredibly desirable, but be wary of scam artists who want to take advantage of your worries about your finances.