If you're considering taking out student loans to pay for school – or you've already graduated with a mountain of debt – you're not alone. Over 44 million Americans currently have student loans, with total student debt topping $1.5 trillion. 
While higher education can be a smart investment that will set you up for future success, attending college often comes with a hefty price tag. If you're struggling to pay back your student loans, we're here to help. In this article, we'll review organizations and individuals going above and beyond to help students pay back their loans. Plus, we'll discuss some other ways to help you get debt-free as quickly as possible. 
Charities That Pay Back Student Loans 
Unfortunately, the list of charities dedicated to paying back student loans isn't as long as we'd like. While some organizations offer scholarships before or during college attendance, paying off debt after a student leaves school is rare. However, a couple of knights in shining armor are helping borrowers across the country tackle their debt. 
Rolling Jubilee 
Rolling Jubilee acts like a debt collector. They pay lenders pennies on the dollar to take debt that the borrower is unlikely to pay back. However, instead of hounding the borrower for debt payments, they forgive the loan altogether. 
Rolling Jubilee takes on mortgage debt, medical bills, student debt, and more. They've paid off tens of millions of dollars of debt, helping to free Americans from stress and anxiety. 
Private Individuals 
While institutional charities that pay off student debt aren't common, some private individuals have decided to pay back student debt on their own. Let's take a quick look at some of these high-profile donors. 
Robert F. Smith: Smith gave the commencement speech for Morehouse College's class of 2019. While on stage, he announced that he would pay off the student loans of each of the new graduates. Afterward, he also agreed to pay off each graduate's parents' student debt, bringing his total contribution to $34 million. 
Taylor Swift: After a girl in Canada posted on her blog that she wasn't going to be able to attend college the following year, Taylor Swift transferred money to her bank account to pay off her student debt.
Ellen DeGeneres: On one of her shows in 2018, Ellen gave away large amounts of money to three students in the audience, including a $50,000 award to a nursing student at Cal State Fullerton. 
Crowdfunding
Perhaps due to the lack of institutional charities paying off student loans, crowdfunding sites have become an increasingly popular way for students to raise money to pay off debt. Crowdfunding programs allow users to create a campaign and solicit donations from friends, family, and strangers. You can think of crowdfunding as a decentralized charity for paying off your student loans.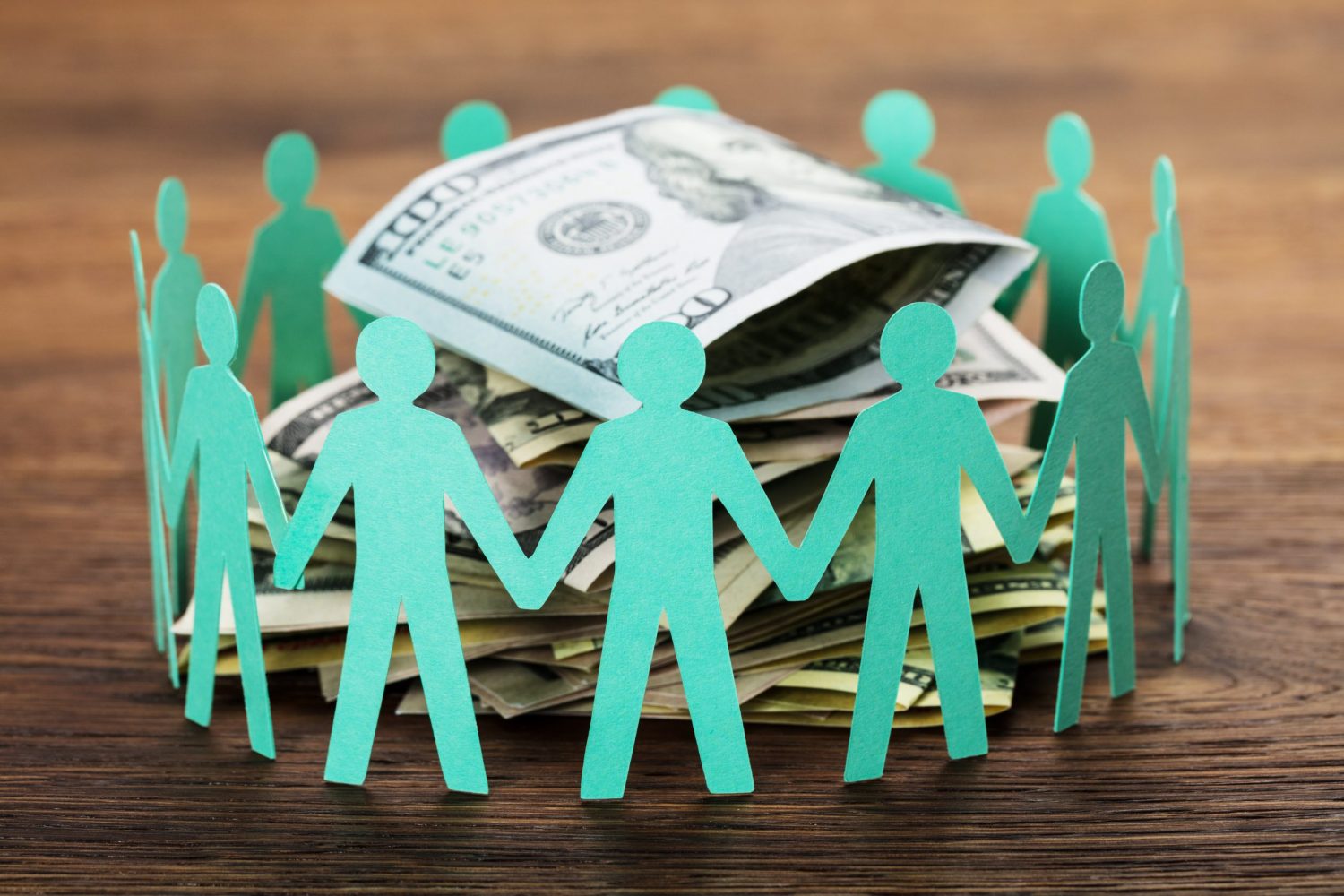 Popular crowdfunding platforms for paying off debt include: 
YouCaring
GoFundMe
LoanGifting
GoGetFunding
Before you choose a platform, though, make sure to evaluate the costs of each option. For example, some programs charge fees, which will decrease the amount of money you can put toward paying off your loans. You may also want to choose a site with a strong reputation for customer service and satisfaction. Finally, you might consider using a popular platform like GoFundMe, as people might recognize the name and be more likely to donate. 
Credit Counseling Agencies 
While these organizations won't pay off your debt for you, nonprofit credit counseling agencies like the National Foundation for Credit Counseling (NFCC) can provide much-needed assistance. After giving the organization a list of your debt obligations, they'll work with you to develop a plan to get your debt under control. 
Some organizations may negotiate with lenders on your behalf to reduce interest rates or waive penalties for late payments. In some cases, you may be able to set up a plan where you pay the nonprofit, which then distributes the funds to your creditors in the most efficient way. Plus, you can receive guidance on how to avoid more debt in the future. 
Other Ways to Pay Off Student Loans 
Because charities that pay back student loans aren't very common, we're going to cover a few other ways to pay back your debt after you've already graduated. 
Public Service Loan Forgiveness
If you work for the government or a nonprofit, you might qualify for Public Service Loan Forgiveness (PSLF). After making 120 payments (10 years' worth) on an income-driven repayment plan, you can petition the government to forgive the rest of your student loans. If successful, you'll be debt-free. Plus, the IRS won't tax your forgiven loans. 
However, many students have had trouble getting their loans forgiven under PSLF. As of June 2019, the federal government had forgiven the loans of less than 1% of people who applied. Plus, President Trump has repeatedly suggested ending the PSLF program, so you might want to consider alternatives if they're available. 
Federal Student Loan Repayment Program
The Federal Student Loan Repayment Program (FSLRP) permits government agencies to repay federally issued student loans as an incentive to attract top talent. To qualify, you need to work for an agency that participates in the program and stay employed for a "service period" determined by the agency. Importantly, if you leave the agency or are fired before you finish your service period, you may have to pay back the agency for the student loan payments it made for you. 
During the service period, your employing agency will pay your student loans on your behalf. Each individual is eligible to receive up to $10,000 per year, up to a total maximum of $60,000. Unlike PSLF, the IRS taxes the amounts the agency repays. 
State-Sponsored Loan Repayment Programs
Some individuals may be able to get help from their home state. Many states offer specialized programs designed to help college graduates repay their student loans. For example, the Louisiana State Loan Repayment Program (SLRP) helps repay student loan debt of medical professionals working in the inner city and other underserved areas.
Military Student Loan Forgiveness
Individuals in the military, including the Army, Navy, Air Force, National Guard, and Coast Guard, may be eligible for loan forgiveness programs specific to each branch. Plus, attending a military university is also associated with much lower tuition rates. For example, 100% of students attending West Point receive a full-tuition scholarship. 
The federal government will also forgive the student loans of veterans who become physically disabled. The debt forgiveness process is automatic unless the veteran declines debt forgiveness to avoid state tax liability. However, veterans who have their loans forgiven by this option don't have to pay a federal tax liability.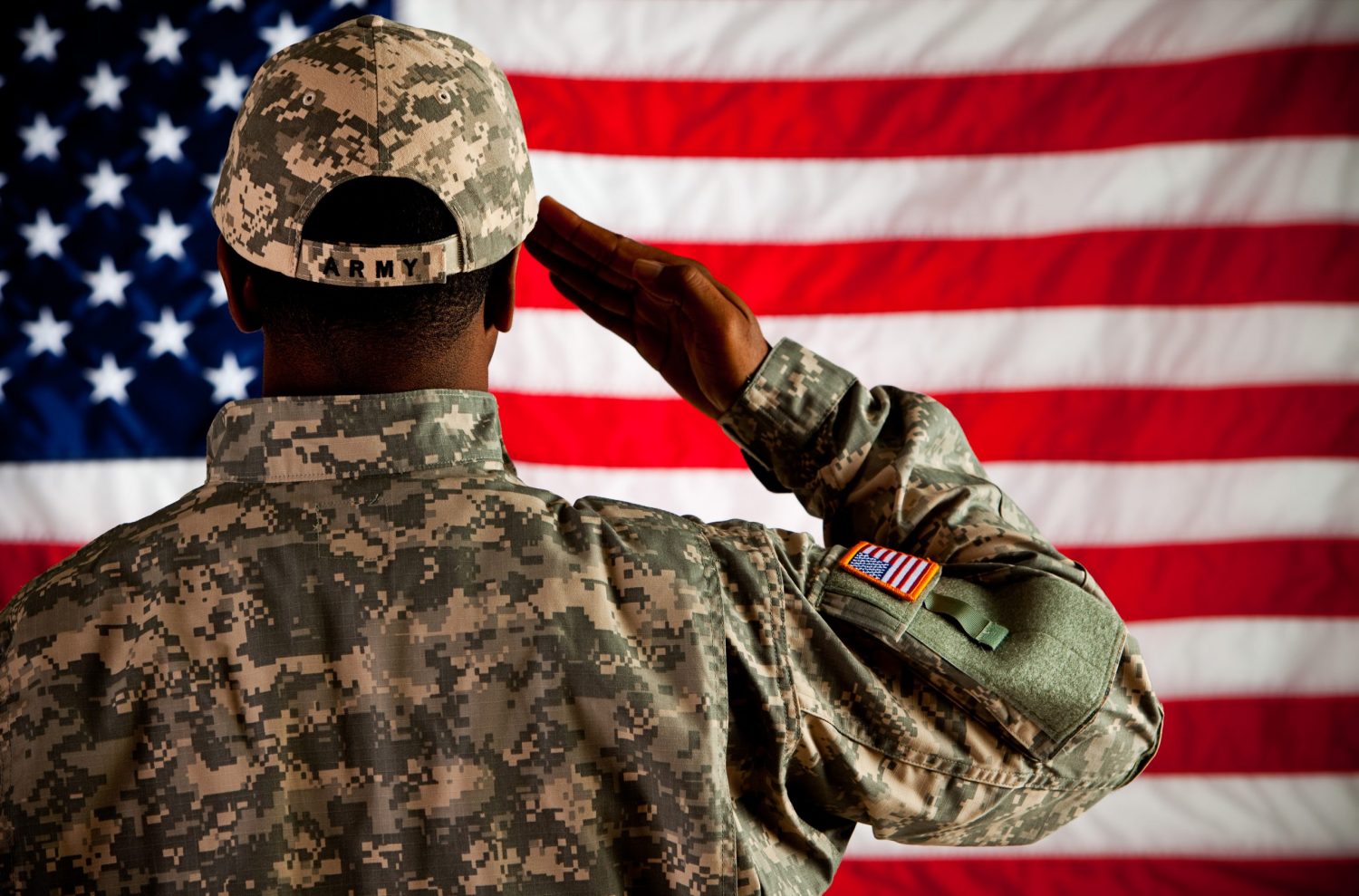 Because the military is considered the public sector, individuals in uniform can also take advantage of programs like the FSLRP and PSLF. 
Teacher Loan Forgiveness
Full-time teachers in low-income public schools may qualify for Teacher Loan Forgiveness if they work for five consecutive years. Each teacher can receive a maximum of $17,500 pursuant to this program. However, this program only applies to individuals with relatively new debt. To qualify, teachers must have taken out Federal Direct or Stafford Loans after Oct. 1, 1998. 
Nurse Loan Forgiveness 
Nurses may seek loan repayment through programs like PSLF, Perkins loan cancellation, and the Nurse Corps Loan Repayment Program (LRP).
Scientist Loan Forgiveness
Scientists and researchers have their own programs to help graduates repay their student debt. The National Institute of Mental Health, for example, offers up to $50,000 in loan repayment to over 1,600 health professionals with advanced degrees who conduct biomedical or behavioral research funded by domestic nonprofit or government organizations.
Lawyer Student Loan Forgiveness
Attorneys can take advantage of a variety of state-based programs to help them pay back their debt. The American Bar Association is a useful resource for law graduates looking for help paying down their student loans. 
Refinancing Student Loans
If you can't take advantage of any of the programs listed above, you may consider refinancing your student loans. Refinancing is the process of replacing your old debt with a new loan, typically at a lower interest rate. Even a slightly lower interest rate can mean substantial savings over the course of your loan. 
Refinancing your debt can also make monthly payments more manageable. If you currently have multiple loans, refinancing your debt can simplify your financial situation by making loan payments to one lender. 
When refinancing your loans, you'll want to consider a variety of factors, including the interest rate, any origination fees, and the loan's term. Try using a loan calculator to determine your APR, monthly payment, and total cost. 
Get Help Paying Off Your Student Loans
If you or someone you know is in the college selection process or has already graduated and is trying to pay down debt, College Finance has up-to-date information to make an informed decision. We have a variety of in-depth resources helping students and parents with financial planning. Whether you want to learn about financial aid, student loans, or other financing options, the experts at College Finance can help you plan for a bright and successful future.