Joining the military is a dream for many young people across the country. For some people, it's about being able to serve our nation and gain invaluable skills; for others, it's about finding a purpose while receiving a steady paycheck. Regardless of your reason for enlisting, a military career comes with many benefits.
After attending college, one of the perks of joining the military is the ability to have the Army pay off a substantial amount of your qualified student loans, if not the entire sum. Here is everything you need to know before signing your enlistment contract.
Loan Qualifiers
Not every loan qualifies for the Loan Repayment Program. To put it simply, the loan has to be issued by a federal program that operates based on the Higher Education Act of 1965, including:
Federal Family Education Loan Program
William D. Ford Federal Direct Loan Program
Federal Perkins Loan
The other qualifier is any loan incurred for educational purposes that is funded by one of the following:
An agency of the state
A credit institution subject to examination by the United States (or individual states)
A pension fund
A non-profit private entity
In other words, if you have loans issued by a federal program (rather than a state or private bank), then you will qualify under this program. Another thing to note is that it is possible to have both qualified and unqualified loans. In that instance, only the qualified loans will be eligible for repayment.
How to Qualify
The most important thing to remember about applying for the Loan Repayment Program is that it has to be done in the initial enlistment contract, and you have to be a genuine enlisted service person. In other words, you won't qualify if you drop from an officer ranking in the regular service to an enlisted ranking in the reserves.
Additionally, you must decline enrollment in the Montgomery GI Bill in writing. The Montgomery GI Bill provides financial assistance to soldiers wishing to attend college during and after their separation from the military. This is because the developers of the program desire to prevent "double-dipping" – paying off existing student loans and then having to pay for new college experiences further down the road.
Here are some other details regarding loan qualification:
You must enlist in a specific MOS with a rank of E4 or below. However, if you are switching to the National Guard, the upper rank increases to E7.
You must have a high school diploma.
You need to pass the ASVAB with a minimum score of 50.
Loans must be secured before enlistment.
You must have a service term of three years (regular) or six years (reserves/guard).
You must have less than 16 years in the service when switching to reserves/guard.
It is important to note that even if you qualify, this is not a loan forgiveness program. You will receive a maximum amount of assistance and then be required to pay the rest of the principal (and interest) in accordance with the agreed-upon terms.
Beyond the program, you must keep your student loans in good standing to continue to qualify. This means you cannot be in default when enlisting or allow your loans to go into default while you are a service member. Payments made under the Loan Repayment Program occur once a year, on the anniversary of your enlistment.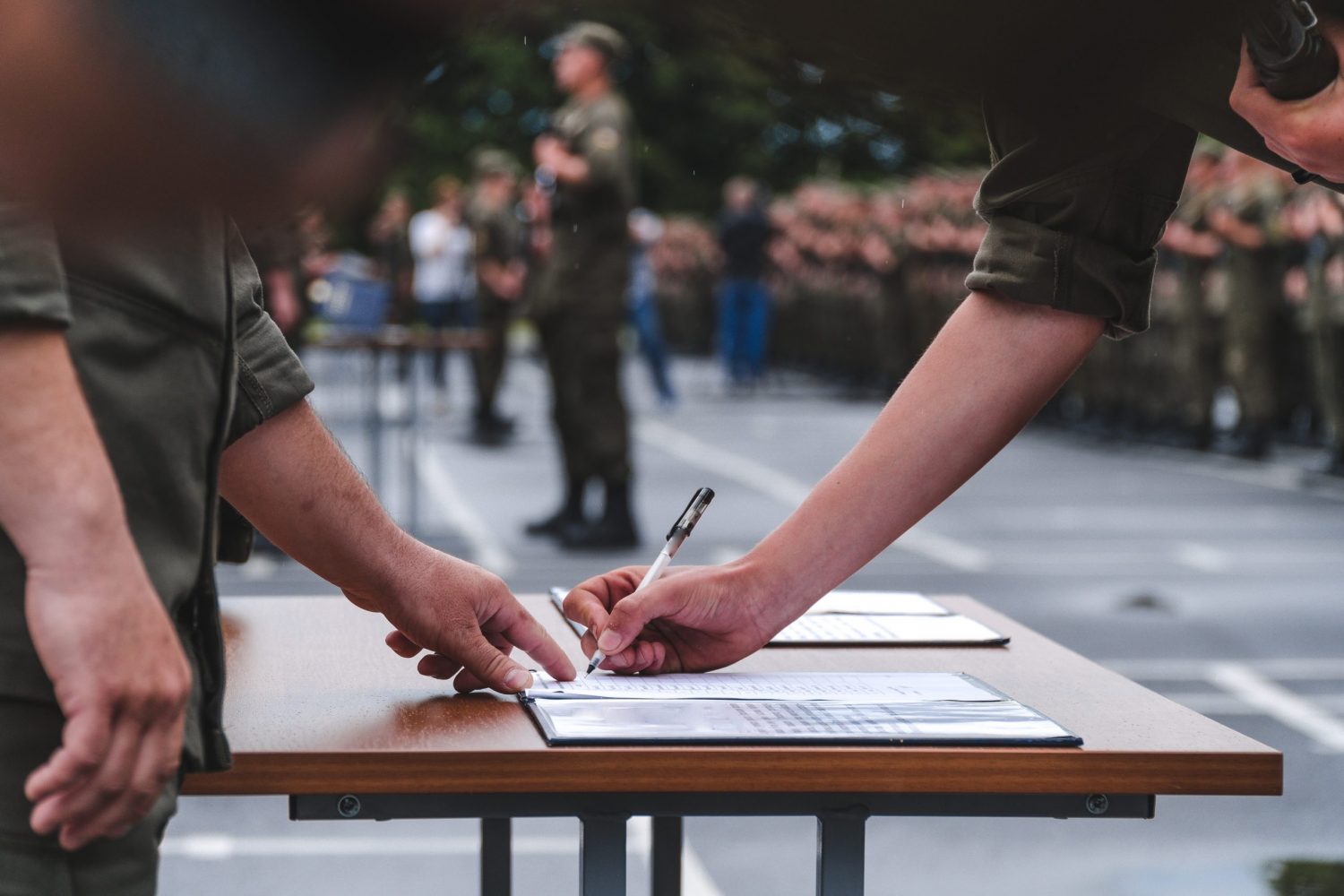 To make life easier, the Department of Education offers a variety of loan consolidation and repayment plans that can lower your payments to an amount you can afford. The most popular option is an Income-Based Repayment plan, of which there are five. These plans limit the amount you pay per month to just 10% of your disposable income. If your income is too low, say due to just enlisting in the military and not completing basic training yet, you will not be required to make a payment. These programs are available for all federally issued loans, so if the loan qualifies for the Loan Repayment Program, it qualifies for these programs as well.
Another thing to keep in mind is the need to qualify for security clearances for many positions within the military. Keeping current on your debt shows that you are a responsible person, thus making it a bit easier to qualify. If you don't do this, don't be surprised if you are not able to qualify for the training or school that you wanted when you signed up. Speak with a recruiter to learn more.
Maximum Loan Payments Under the Loan Repayment Program
The maximum amount that the Army will pay is $65,000 before taxes, over the course of three years. Each payment is made on the anniversary of enlistment and is either a third of the total loan amount or $1,500 – whichever is higher. In order to qualify, you must keep your loans in good standing. Participation is suspended on loans that have gone into default.
The only branch of the Army that qualifies for the full payment amount is the Regular Army. This means full-time active duty.
Partial Loan Payments Under the Loan Repayment Program
The Army provides some student loan relief for service members serving in non-full-time roles. Payments are capped at $20,000 after six years, with up to 15% (or $1,500 – whichever is higher) of the student loans being paid off each year.
Due to the protracted time period for repayment and the limited amount, it's a good idea to take advantage of other loan payment and forgiveness programs available to you. For instance, the Public Service Loan Forgiveness Program provides forgiveness of any consolidated student loan enrolled in an Income-Based Repayment plan after 10 years of consistent repayments, assuming you are working for a government agency or qualifying non-profit for the duration.
Here are the Army branches that offer this partial loan repayment plan: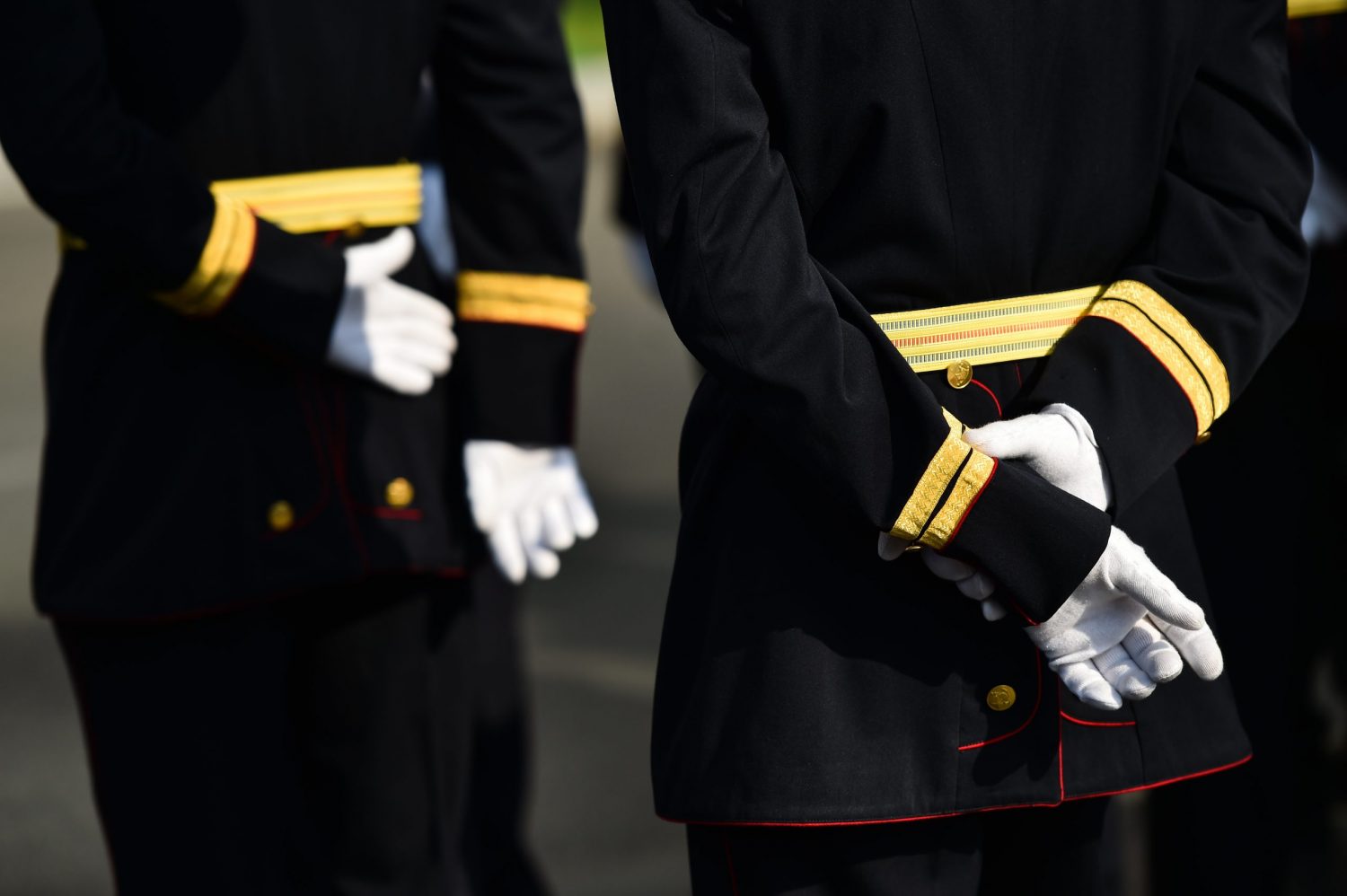 Army National Guard (Regular and Drilling)
Army Reserve (Regular and Drilling)
Army National Guard (Active/Full-Time and Drilling)
Keep in mind that things can change quickly, so you should discuss your options with an experienced recruiter to determine which one may be right for you.
Situations When the Army Will Not Pay Student Loans
The Loan Repayment Program is only offered to current service members. Retired service members, regardless of their branch, are not eligible. Eligibility can change depending on changes in enlistment status. For instance, joining the Army Reserve following your retirement from Active Army service will make you qualified for assistance under this program.
The Servicemembers Civil Relief Act
It is possible to benefit from some student loan relief even if you cannot participate in the Loan Repayment Program. The Servicemembers Civil Relief Act limits the interest rate of any debt (both revolving like credit cards and fixed like student loans) to a set rate.
For traditional loans, such as student loans, the interest rate is capped at 6%. This means that any previously agreed-upon interest rate in excess of this figure will immediately be reduced for the time you are serving active duty.
While this helps those serving in the Regular Army most, it also comes into play for those who are called to active duty while serving in the reserves.
Learn More with CollegeFinance Today
Tackling financial challenges as a young adult can feel overwhelming sometimes, especially when you are also dealing with a full course load. At CollegeFinance, we go the extra mile to research financial topics that can help you make the right choices for your unique situation.

Every member of our team has been where you are today, so we understand what you are going through. From completing your FAFSA to figuring out which repayment plan is right for your financial situation, you'll find all the information you need to get started right here.