Editorial Note: This content is not provided or commissioned by any financial institution. Any opinions, analyses, reviews or recommendations expressed in this article are those of the author's alone, and may not have been reviewed, approved or otherwise endorsed by the financial institution. This article is outdated and the content may no longer be accurate.
Flip open your wallet, and you'll probably see a credit card — or three. A recent study found that among those with at least one credit card, college students had an average of 5.2. 
While Discover has been in the credit card business for decades, the company also has a robust line of student loans. These products from Discover could be right for you if you're hoping for a small, straightforward loan from a reputable, no-nonsense company. 
How Does Discover Interest Work? 
Companies like Discover profit from the interest payments you make. However, you'll often have a slight say in the rate you get. 
Discover offers a choice between fixed and variable rate ranges. Choose a variable rate, and you'll pay between 3.12% and 11.62% APR. Choose a fixed rate, and you'll pay between 4.74% and 12.49% APR. 
Here's what's interesting about this data:
Complete ranges: Most companies will tell you the lowest interest rate you'll pay. Most will tell you the upper limit too. However, they may not disclose the various rates between the low and high end of the range.
Reasonable rates: These ranges are within limits we've seen in other companies. 
Tight comparisons: With a variable interest rate, the risk of rate fluctuations falls more on the borrower. If the market changes, they can charge you more. It's not unusual to see a big gap between starting APRs for fixed rates and variable rates. Companies hope to entice you to take the riskier loan. But with Discover, the difference between the two types of loans is relatively slim. 
Experts say you should choose a variable rate when you're dealing with a short loan length. It's unusual for the market to make a big shift within a few years. If you know you'll have the funds to cover your debts quickly, taking a variable rate might be a great way to save money. 
However, it's not unusual for students to take several years (sometimes decades) to pay back their debts. In this case, variable student loans may cost you more. 
What Repayment Plans Are Available?
Most student loan companies give you a few payment options. You can think about your future career, your home base, and your budget. After a careful analysis, you'll know how long you'll need to pay back your loan. Unfortunately, Discover is restrictive. 
All private student loans come with a 15-year repayment plan. There are no exceptions for small loans, and considering Discover offers loans as little as $1,000, you are unlikely to get an extension. You also won't get a break if you take out a significant amount of money and need more time. 
You will have options about when you start making payments. You can:
Pay just your interest while in school. Discover will determine how much you're racking up in interest each month, and you'll pay that. You'll get a discount for choosing this option. 
Pay a flat fee. You can make $25 monthly payments while you're in school and during the first six months after graduation. 
Hold off all payments until you graduate. You'll start six months after graduation. 
What Happens if You Can't Pay?
If you're struggling to make your payments, no matter where you are in your education, Discover can help. The company offers a Repayment Assistance Program, in which you can:
Defer. You'll postpone your payments for a specific period. 
Reduce your payment. You'll get a six-month breather in which you'll just pay interest. 
Declare a hardship. You'll see a reduction in your interest rate, which lowers your monthly payment. 
Ask for forbearance. You'll postpone your payments for 12 months. However, these months can not occur consecutively.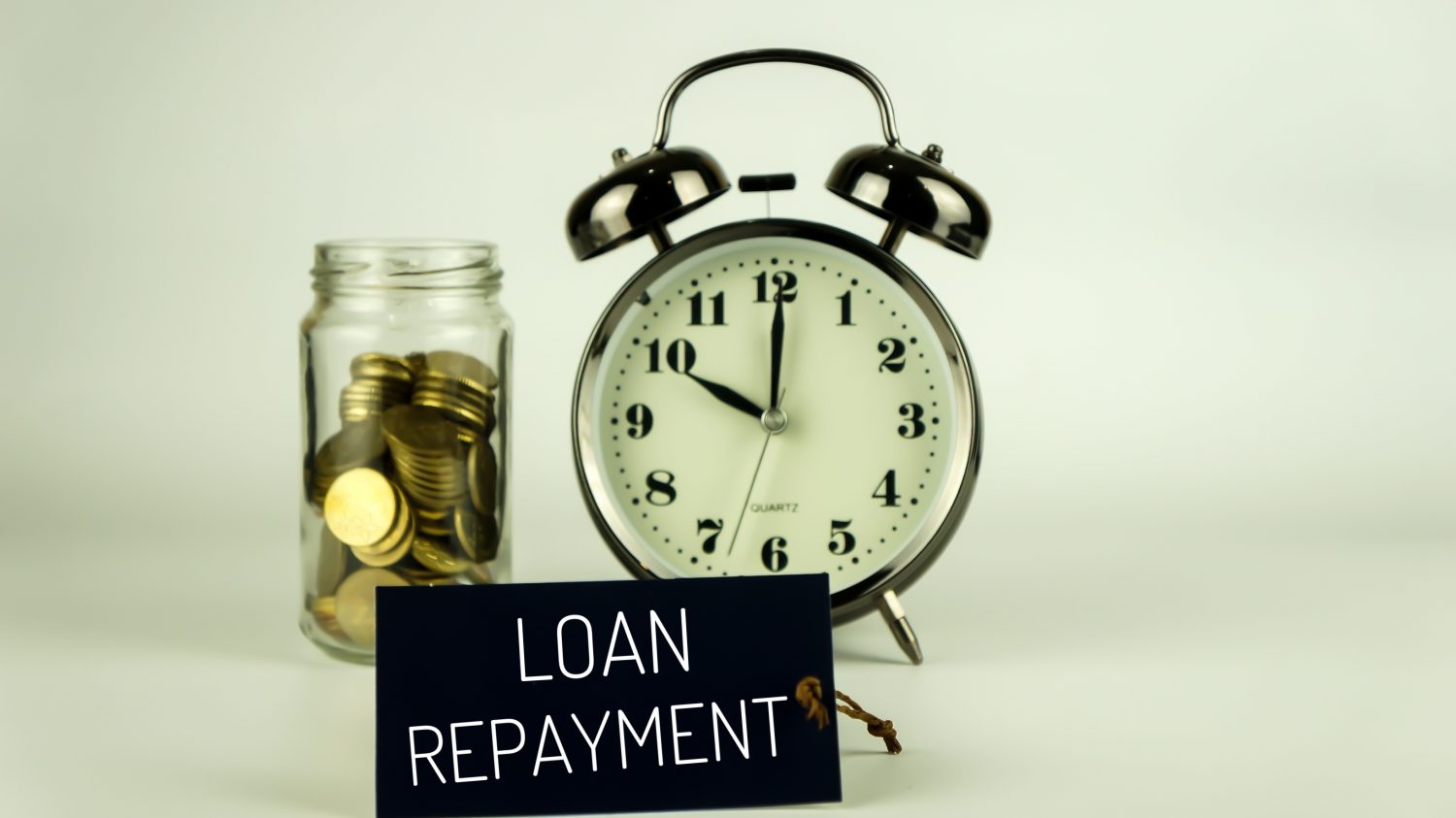 Notice that these aren't the same options that come with a federal student loan. If you choose to take out federal student loans, you could be eligible for programs that wipe away all of your debt. You can also tie your monthly payments to your take-home pay, so you are not required to pay more than you can afford. While the Department of Education offers these benefits, Discover does not.
What Benefits Does Discover Offer? 
Discover may not offer the same benefits as the U.S. government, but they have some of their own. Discover benefits include:
No fees. You won't pay a fee to open a loan, and you won't get dinged if you pay your loan off early. 
Cash back. If you get good grades, Discover will send you a check for your hard work. 
Discounts. If you set up automatic payments, you'll get a small reward.
Are You Eligible for a Discover Loan?
Some companies tell you exactly what you must have to qualify for their loans, but Discover is different. The company does not disclose what credit score you must have and how many records you'll need to show. Instead, you're expected to apply and wait for them to respond to you. 
Chances are, you'll need a cosigner to get this loan if you:
Have no credit history.
Have defaulted on bills in the past. 
Don't have money in your bank account. 
Have already borrowed a significant amount of money. 
Your cosigner will need an exceptional credit history. That person will accept your loan payments if you can't make them. Typically, students ask their parents for this kind of help. 
If you are eligible for a Discover loan, your next year of school should be more affordable. Discover offers a multi-year option, in which your loan payments for the following year are based on the data you provided at the time of application.
How Do Customers Feel?
Customer ratings can help you understand others' experiences with the company. However, gathering this data about Discover is difficult. Since the company is multifaceted and offers a wide range of products, review sites tend to combine the thoughts of users across all products. While this will provide you with a general sense of the company, you may not be able to fully understand Discover's management of student loans specifically.
If you review Discover's website, you'll emerge with the opinion that customers always like the company. Officials suggest they have a rating of 4.5 stars out of 5, which is a decent score. But the company may choose to publish positive data while filtering out the negative. 
Other sources confirm that Discover has a low rate of poor reviews, given the overall size of the company.
Before you commit to Discover, make sure you investigate the following:
Interest rates
Payment plans
Client reviews
Perks
Gather all the necessary information from Discover and compare their rates, terms, and benefits with other companies. But before you decide to take out a student loan, make sure you have exhausted all of your options for grants and scholarships first.
Disclaimer:
Lowest APRs shown for Discover Student Loans are available for the most creditworthy applicants for undergraduate loans, and include an interest-only (https://www.discover.com/student-loans/interestonly) repayment discount and a 0.25% interest rate reduction while enrolled in automatic payments. The interest rate ranges represent the lowest and highest interest rates offered on the Discover Undergraduate Loan. The fixed interest rate is set at the time of application and does not change during the life of the loan. The variable interest rate is calculated based on the 3-Month LIBOR index plus the applicable margin percentage. For variable interest rate loans, the 3-Month LIBOR is 0.250% as of January 1, 2021. Discover Student Loans may adjust the rate quarterly on each January 1, April 1, July 1 and October 1 (the "interest rate change date"), based on the 3-Month LIBOR Index, published in the Money Rates section of the Wall Street Journal 15 days prior to the interest rate change date, rounded up to the nearest one-eighth of one percent (0.125% or 0.00125). This may cause the monthly payments to increase, the number of payments to increase or both. Your APR will be determined after you apply. Learn more about Discover Student Loans interest rates at DiscoverStudentLoans.com/Rates.
1. Visit DiscoverStudentLoans.com/AutoDebitReward for terms and conditions.
2. Aggregate loan limits apply.