Lender name
Education Loan Finance (ELFI)
Loan assessed
Undergraduate Student Loan
Eligibility
Enrollment requirement
At least half-time
Minimum FICO score
680
Average credit score of approved applicants
Does not disclose
Minimum income
35000
Average income of approved applicants
Does not disclose
Highest allowed debt-to-income ratio
Does not disclose
Available for international student borrowers?
Not unless you're a permanent resident alien
Available throughout the US?
Yes
Application process
Online only?
Yes
Phone applications available?
No
Interest rates
Structures available
Fixed, variable
Variable APR range
1.88% – 11.80%
Interest rate based on an underlying index?
LIBOR or Prime1
Rate quote available with a soft credit pull?
Yes
Loan limits
Minimum loan amount
$1,000
Maximum loan amount
Determined by your school
Repayment options
Grace period
6 months
Terms available
5, 10, or 15 years
Repayment options
Immediate, fixed, interest-only, or deferred
Prepayment penalty
No
Deferment options
Does not disclose until loan application is complete
Forbearance provisions
Does not disclose until loan application is complete
Death or disability discharge
None
Cosigner release
Does not disclose
Customer service
Lender have own customer service
Yes
Loan servicer
American Education Services
Other issues
Fees
5% or $50 (whichever is less) for late payments; $30 for returned payments
Borrower benefits
Referral bonus of $400, financial counseling
Related products
Parent loan, grad school loan, refinancing
Education Loan Finance, commonly known as ELFI, is part of a Tennessee-based bank. The founders knew a lot about loaning money to people in need, but they spotted some vulnerabilities in the student loan market they thought they could fill. 
ELFI believes in offering a quick and painless application process to students and their parents, and the company promises to customize loans so no student has to deal with a one-size-fits-all approach. 
We dug into the company's student loans for undergraduates. Here's what we found out.
ELFI Undergraduate Student Loan at a Glance 
This loan is designed for students enrolled at least half-time in a program that will result in a bachelor's degree. You can borrow as little as $10,000 or as much as you'll need to pay your entire school bill for the year. 
ELFI is different than the competition due to:
Clear requirements. To get this loan, you'll need a credit score of 680 or higher. You must make at least $35,000 per year. And you must have a credit history that's at least 36 months long. ELFI states all of those rules clearly, so you don't have to guess. 
Prepackaged discounts. Every student is enrolled in automatic payments, and that comes with a discount. You don't have to ask for it or remember if it's included in your loan to save money. The company takes care of that for you. 
Financial counseling. Every borrower is matched to a Student Loan Advisor. Together, you'll explore what your loan documents mean. You can also lean on this person as you work to make smarter financial decisions in the future.

Undergraduate students can borrow as little as $1,000. The company works with your school to determine the certified cost of tuition, fees, and supplies. If you need more than $10,000, you can borrow up to this certified limit. 
Choose from variable interest rates that start at 1.20% APR, or select a fixed rate that starts at 3.20% APR. You can start paying back your loan while you're in school, or you can defer your payments until six months after your enrollment dips below half-time. 
If you can't qualify for an ELFI loan with your credit history (or lack of it), you can ask a trusted person to help you. This person applies for your ELFI loan as a cosigner. It's not clear if you can release the person from that obligation even if you make all of your payments on time. 
ELFI Pros & Cons 
ELFI is just one of many companies that offer loans to undergraduate students. But this company offers transparency about qualifications others can't match, and terms are favorable. But you may miss a few perks other providers offer. 
Pros
Quick eligibility check: Determine if you can qualify for a loan in just a few minutes. Your credit score won't take a hit, as this is a soft pull. 
No fees: Pay nothing to apply, get your money, or pay it back early. 
No cosigner required: If you meet eligibility requirements, you can apply for this loan on your own. 
Cons
Not available to foreign students: If you're not a permanent resident of the United States or you can't prove that you are, you can't apply for this loan. 
You must make progress. ELFI requires students to move toward graduation. That means you must have good grades and complete enough classes to demonstrate that you're completing your degree. 
How to Apply for a Student Loan With ELFI
ELFI's founders believe that the traditional student loan application process takes too long, and they think some of the terminology is too confusing for some students. They've taken steps to amend these issues, and they offer an online-only experience to students who want to borrow money.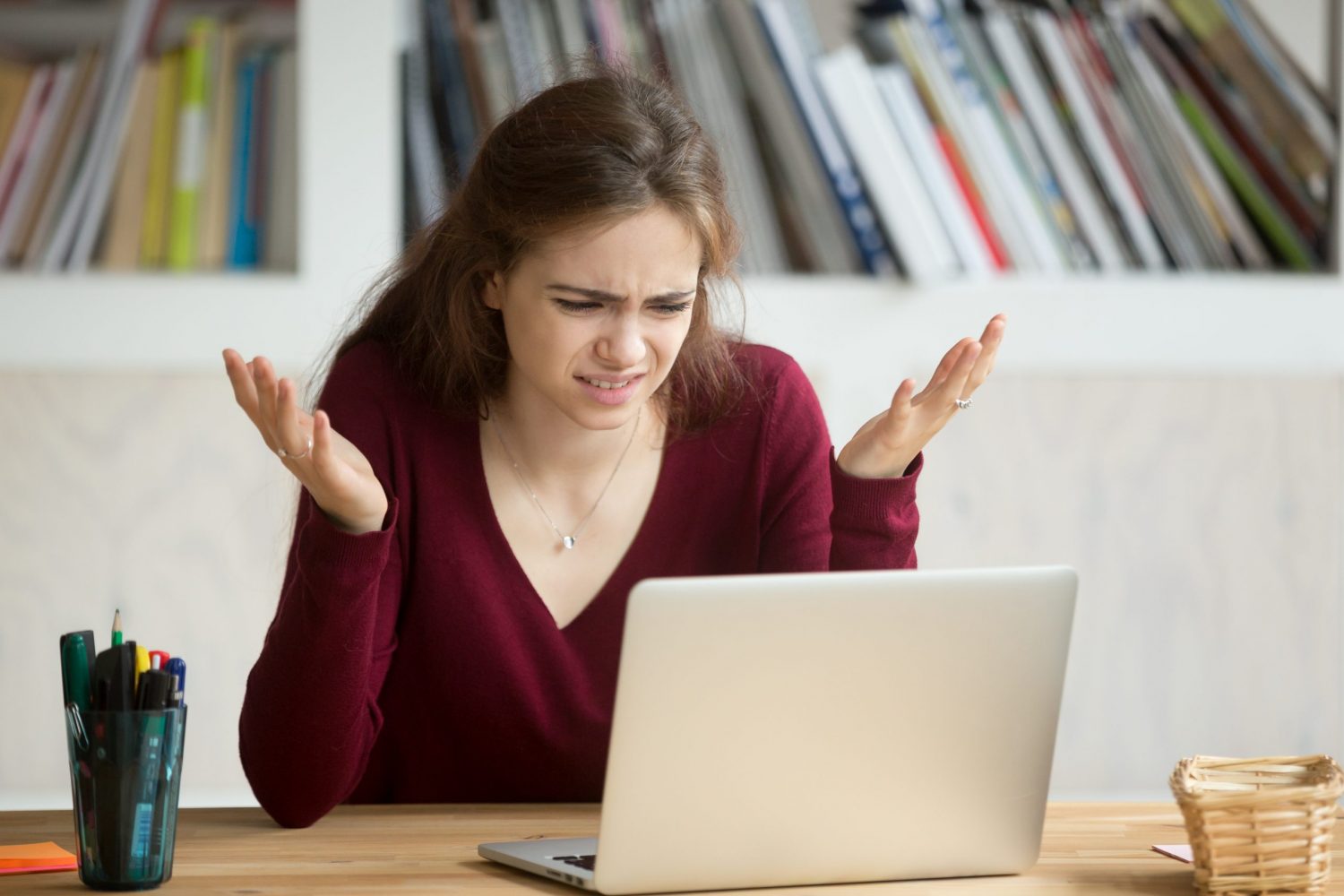 Begin by heading to the ELFI website, and check your eligibility for a loan. You can fill in the data manually, or you can sign in with your PayPal account. That could save you time, as linking your account means fewer boxes for you to fill in. 
With your eligibility check, you'll create an account within the ELFI system. That ensures you can check back on the progress of your loan whenever you want to do so. 
Provide the company with information about yourself, your school, and your finances. Make decisions about:
Interest rates. Decide whether you want a loan with an interest rate that fluctuates, or select a fixed-rate version. 
Repayment. Do you want to make payments while you're in school? Or would you prefer to skip them until after you graduate? 
Terms. Do you want to repay your loan in 5, 10, or 15 years?
When you're done, your financial advisor will contact you to talk about the loan and what you should do next. You'll have papers to sign and then the money will move directly to your school.
What Other Student Loan Options Are Available?
ELFI offers student loans for undergraduates, but they aren't the only products the company provides for students in need. 
ELFI also provides loans for:
Graduate students. Variable interest rates start at 1.88%, and you can borrow as little as $10,000. Meet eligibility requirements, and you won't need a cosigner to help you qualify for the help you need. 
Parents. Some students can't get all the help they need on their own. Parents must borrow too. ELFI offers loans for parents just like this. Variable interest rates start at 1.88%. Pay back the balance in 5, 7, or 10 years. 
ELFI also offers two types of refinancing. These products help you bundle plenty of small loans into one big loan. There are products for:
Students. Interest rates start at 1.86%. This among one of the lowest in the industry. The company says customers save an average of $309 per month. 
Parents. Parents who take out multiple loans for their kids can refinance those. Interest rates start at 1.86%, and you can pay back the balance in 5, 7, or 10 years. 
All products from ELFI come with extensive customer service, including financial counseling. Applications for any loan are quick, efficient, and comprehensive.
Disclosure:
1 New variable rate ELFI loans applied for after 7:00 PM EST on January 7th, 2022, will use the Prime Rate of Interest appearing in the Money Market section of the Wall Street Journal (WSJ) as the benchmark rate index. Borrowers who have an existing variable rate ELFI loan(s) that use the London Interbank Offered Rate (LIBOR) as the benchmark rate index will continue to have LIBOR as the benchmark rate index on their loans. ELFI will notify borrowers with existing variable rate loans originated prior to 7:00 PM EST on January 7th, 2022, of the expected change from LIBOR to an alternative benchmark rate index in the future.