If you have explored the qualifications for financial aid and it seems a student loan is your best option, you may find there are numerous choices available. Learn more about the types of loans available and how they work to determine which type of loan is the best option for you. Keep reading to see if Great Lakes student loans are your best option.

Federal vs. Private Loans
The U.S. Department of Education (DOE) recommends accepting free money first (scholarships and grants), then earned money (work-study), then borrowed money (federal student loans). If you have reached the point in your postsecondary journey when you are ready to explore loans, you may run into questions about federal and private loans.

Student loans can be broken down into the following two initial categories:
Federal loans: Provided and guaranteed by the federal government
Private loans: Provided via private sources, such as banks, credit unions, and states
The basic difference between federal student loans and private loans is how they are sourced. The government provides federal student loans, while financial institutions like banks or credit unions source private student loans. However, there are other key differences as well.

Private Student Loans
For those who pursue college financing via private lenders, the procedure is relatively simple and can often accelerate the loan process. A bank, credit union, or online lender will provide a private student loan to qualified applicants.

There are a number of variables to consider when using a private lender to source a student loan. Borrowers need to be aware of associated fees, terms for repayment, interest rates, and possible options for pausing payments in instances of financial hardship.

A co-signer, such as a parent, may be needed to secure a private student loan if the borrower has not yet established credit. This can actually be a benefit to the primary borrower since a co-signer with good credit may be able to secure a better interest rate. Also, it may be possible for a consumer to borrow a larger amount than a federal loan, especially if they have excellent credit. Additionally, some lenders provide a "release clause" to the co-signer after a predetermined number of on-time payments have been made.

Federal Student Loans
Federal student loans are loans that are sourced by the government. Generally speaking, federal student loans are less stringent on their approval requirements. Federal student loans also have fixed interest rates that are set by Congress and set for the length of the loan. Some federal loans are subsidized, which means the government pays the interest while the borrower is in school or under deferment, while unsubsidized loans require that the interest be paid as soon as the loan is sourced. Federal based loans are also the only type of loans that offer a wide range of repayment options.
How Do Great Lakes Student Loans Work?
Great Lakes is neither a federal nor a private student loan company. The company provides oversight and management to both federal student loans and private student loans. Great Lakes was first established in 1967 in Wisconsin. They work with over six thousand schools and partner with over a thousand lenders. Great Lakes does not originate any loans of their own. Instead, Great Lakes acts as the intermediary and guarantor between lender and borrower, currently acting as one of the largest student loan servicers.
Factors to Consider When Choosing a Federal Student Loan
After completing your Free Application for Federal Student Aid (FAFSA), you will receive an award letter stating which types of student loans you have qualified for. It is highly advised that you have a sound idea of exactly how much you will need to borrow to fund your college experience so you can avoid over-borrowing when taking out your student loans.

Important factors to consider when deciding which student loan is best for you are the terms of repayment, interest rates, repayment options, and what the projected monthly payment will be once you have graduated and moved out of any deferment period.

Can I Choose Great Lakes as a Servicer?
When your student loan is sourced, you will not have the ability to choose your servicer. Rather, you will be partnered with a servicer via the lender and that servicer will then act as the liaison between you and the lender. Great Lakes services both federal and private student loans and works with 6,000 schools and universities. The company also works directly with the DOE.
What to Expect If Paired With Great Lakes
Great Lakes provides borrowers with an outstanding customer service experience by way of their established payment options and emphasis on customer service and satisfaction. The goal of Great Lakes is to create and ensure a successful pathway to repayment for their clients. Great Lakes not only oversees and manages the loans, but they also help educate borrowers by offering a myriad of online financial tools.

Additionally, Great Lakes offers customer support via social media. Those who have questions about student loans or are simply looking for general information can ask questions on the Great Lakes Twitter or Facebook pages. However, be sure to only discuss sensitive or account-specific questions via a secure message or telephone call.

Great Lakes also makes the actual payment process simple by offering an autopay option, with text alerts to help borrowers remember to pay on time. Great Lakes will also work with borrowers to lower payments by allowing payment plan changes or pausing payments in times of financial hardship for those who qualify.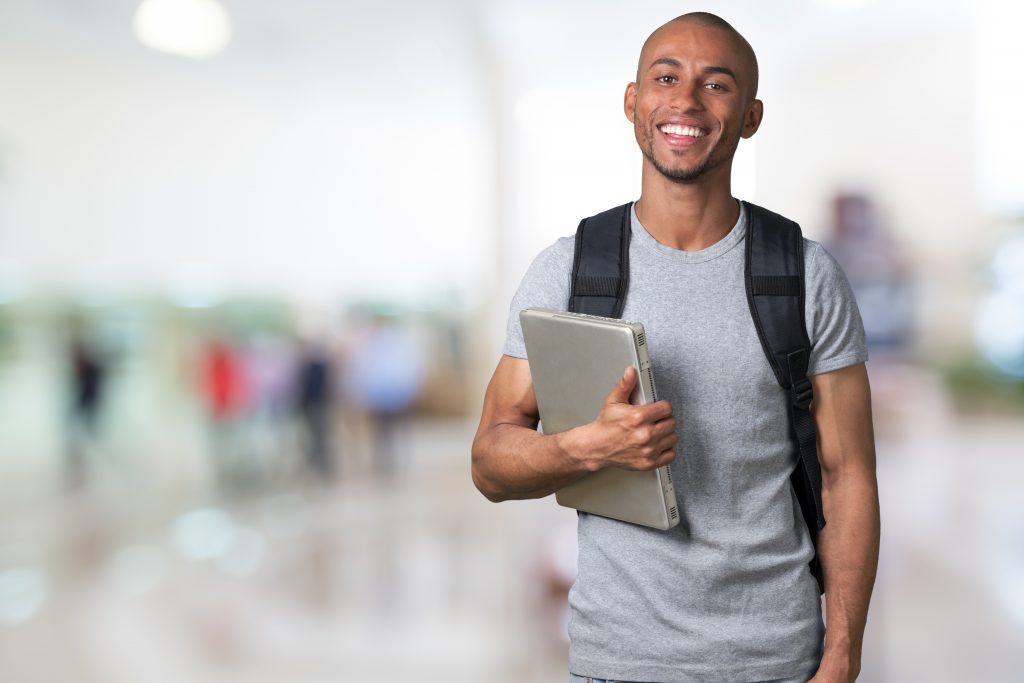 Great Lakes Student Loan Repayment Plans

Great Lakes offers a variety of repayment options to meet most borrowers' needs. These repayment options are:
Standard Repayment: The loan is paid back over the course of 10 years or 120 payments. The loan has a standard amount that is paid monthly.
Graduated Repayment: Monthly payments will begin at a lower amount and increase every 24 months. This may be a good option for those who anticipate an increase in earnings as they navigate their careers. One thing to consider with this plan is that payments made in the beginning go toward paying the interest only and not toward the principal. 
Extended Repayment: This option is for anyone who has loan amounts in excess of $30,000 in either FFELP or Direct Loans. These plans allow for repayment over the course of 25 years as opposed to 10. This is a good choice for those who may need a lower monthly rate than what is available through the standard repayment plan. Both a standard and a graduated payment plan are available. 
Income-Driven Repayment: As the name suggests, income-driven repayment plans are based on income. As one's income increases, so does their monthly rate.  Additionally, borrowers under this repayment plan will need to keep their income and family size updated annually to ensure ongoing qualification.
Consumer Reviews of Great Lakes
While no organization or company is always going to have only five-star customer reviews, there are some variables to consider when looking at the consumer reviews for Great Lakes. Great Lakes does maintain an A+ rating with the Better Business Bureau, which is no small accomplishment.

Secondly, Great Lakes is one of the largest student loan servicers, and they work hard to provide borrowers with all the tools they might need to successfully pay back their student loans. With features like autopay, online account access and management, customer service both online and on social media, and a willingness to work with their borrowers to ensure they are pursuing the right repayment option, Great Lakes has made an effort to ensure a pleasant customer service experience.
Moving Forward with Great Lakes
If you have taken out a private or federal student loan, there is a good chance that you have dealt with Great Lakes. As an intermediary between lender and borrower, Great Lakes has attempted to provide its customers with the knowledge and tools they need to ensure a successful track to repayment.

As a company that deals with over 1,100 lenders, 6,000 schools and universities, and over 8 million borrowers, Great Lakes is providing great service to those seeking to enhance the quality of their lives through higher education. However, if you are unhappy with a loan servicer, you do have recourse. If you are interested in more information about Great Lakes student loans and other resources for financing your college dream, explore College Finance to learn more.