As you prepare for the exciting phase of life that is college, you will likely run into numerous options for pathways of paying for tuition. Federal student loans can provide you with the support you need to comfortably attend college. Nelnet is one of the primary federal student loan servicers, a customer service company that processes your payments and helps you navigate paying your loan back. Keep reading to discover the pathway to acquiring federal aid, and what that looks like with Nelnet as your servicer.
Types of Federal Aid
Anyone who wishes to attend college should complete the Free Application for Federal Student Aid (FAFSA) to see if they qualify for financial aid. Most federal aid is based on financial need, and there are three main types of financial aid available. Generally speaking, it is always best to explore grants first prior to taking out loans. Another helpful rule of thumb is to never borrow more than you need. The three main types of federal aid are as follows:

Grants: Funding that does not have to be repaid.
Work-study: A program that provides a federally funded part-time job that allows students to earn money while attending school.
Federal student loans: A variety of federally funded loans with different repayment options.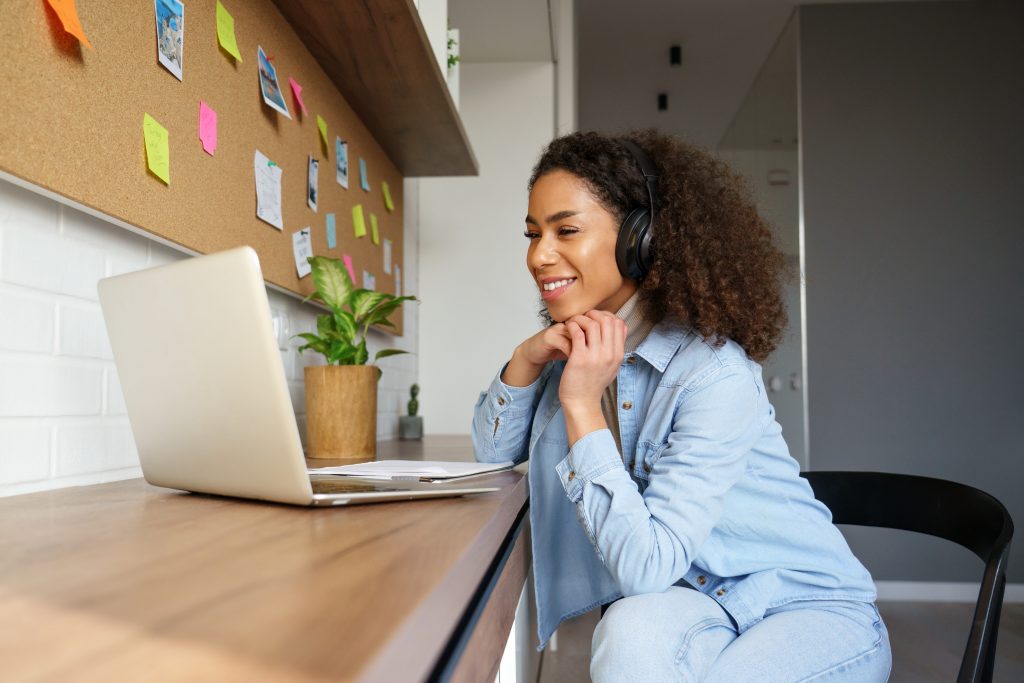 Benefits of Federal Student Loans Over Private Student Loans
Once you have determined that a loan is the best option for you, your next step will be exploring federal versus private loans. Federal student loans should be considered first since they often cost less and have easier repayment options. Maximum amounts that you can borrow do exist based on grade level, dependency status, and cost of attendance (COA). While these may limit what you can borrow, most students are eligible and repayment terms are flexible. The following are some of the benefits of choosing federal over private aid:

Fixed interest rates
Generally lower interest rates
Loan cancellation for certain types of employment
Income-based repayment plans
Deferment (postponement) options
Interest rate reduction based on the repayment method
Fewer or no credit requirements
Types of Federal Student Loans
There are a few options when looking at federal student loans:

Direct Subsidized Loan: These loans are reserved for those in financial need. Subsidized debt means the borrower will not be charged interest as long as they are in school at least half time. 
Direct Unsubsidized Loan: Financial need is not required to get approved for this type of loan, and undergraduate students still receive the same low interest rate. This type of loan is also accessible to postgraduate students. While almost everyone is eligible to get this type of loan (as long as they are in school at least half time), they are responsible for the interest that accrues while attending school. 
Direct PLUS Loan: This type of loan applies to the parents or guardians of dependent students, as well as graduate or professional students. Financial need is not required for approval, but a credit check is.
Factors to Consider When Choosing a Federal Student Loan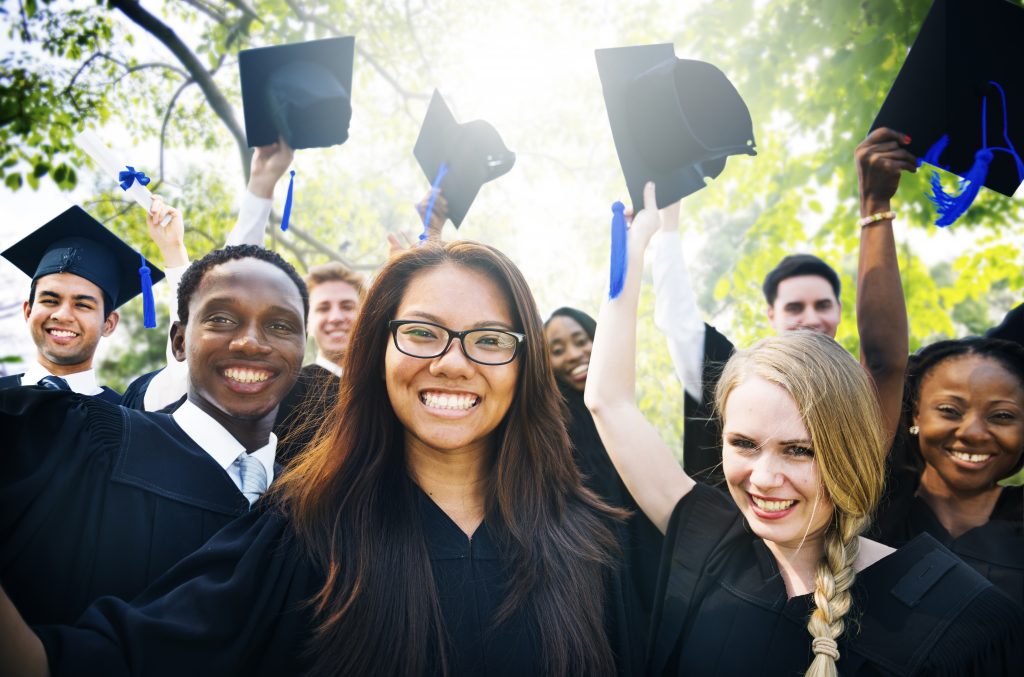 When you complete the FAFSA, an award letter will be provided to you outlining the types of student loans for which you are eligible. Before applying, you should have a general idea of how much money you need to attend the college of your choice. This can help later on when you decide what to borrow since you should never borrow more than you need. To help you make a decision on which student loan is best for you, you should consider the repayment terms, interest rates, prospective monthly payments, and repayment options available.
Can I Choose Nelnet as a Servicer?
When it comes time to select a federal student loan, you do not have the option to choose your servicer. You are usually paired up with a servicer – a company that acts as the middleman between you and your federal loan. Nelnet is one of the top servicers of federal student loans, so they work directly with the U.S. Department of Education (DOE) to assist borrowers in the repayment process.
What to Expect If Paired With Nelnet
Nelnet helps borrowers establish a solid repayment plan and provides support and customer service through any challenges. The company's key function is to help you with a successful pathway to repayment. Not only does Nelnet help process and manage your student loan payments, but they also have a plethora of additional resources to help you get financially fit.

Nelnet also offers some unique features like autopay and text alerts to avoid late payments, as well as strategies to pay down loans with the highest interest rates first. Additionally, they can assist with lowering payments by changing payment plans or postponing payments through deferment, if you qualify.
Nelnet Student Loan Repayment Plans
When it comes time to begin repaying your student loans, Nelnet has a variety of options, as listed below:
Standard Repayment Plan: This payment plan is the most common that Nelnet offers. The standard repayment plan spreads out loan payments in equal increments over the course of 120 months. The standard repayment plan does qualify for Public Loan Service Forgiveness and should be performed under an income-driven repayment plan. All payments made under the standard repayment plan count toward the required 120 payments and will not be eligible for forgiveness.
Graduated Repayment Plan: Payment amounts made through this repayment option start out smaller and increase over time. Payment amounts increase every 24 months until the loan is fully paid. This is a great option for graduates who anticipate higher earnings as they navigate their chosen careers. It should be noted that you may pay more in the way of interest with this repayment option.
Extended Payment Plan: This is a good option for those who might have student loan amounts in excess of $30,000 in FFELP or Direct Loans. This loan option allows borrowers up to 25 years to repay but will result in the borrower paying more in the way of interest. Those who select this plan can pay a standard rate for the length of the plan or elect to pay a graduated rate every two years.
Income-Sensitive Repayment Plan: This repayment option can only be utilized exclusively for FFELP loans. Payment amounts for this plan are adjusted annually and are based on gross income earnings. This plan is available for five years before it defaults to either the standard or graduated repayment plan.
Income-Driven Repayment Plan: For those who might be in need of a more affordable repayment option, an income-driven plan might help. This plan considers your monthly income to calculate a payment amount accordingly. Once accepted, those seeking this type of repayment option will need to be prepared to submit their income and family size to ensure their continued eligibility. Both Direct Loans and FFELP loans qualify for income-driven repayment plans.
Consumer Reviews of Nelnet
Nelnet is one of the largest servicers for federal student loans. In 2017, Nelnet also acquired Great Lakes, increasing the number of students who directly or indirectly work with Nelnet.

The company does have its fair share of complaints but is still highly rated with the Better Business Bureau. Some of the complaints include customer service concerns, payment application issues, and trouble obtaining accurate information. Unfortunately, no loan servicer is perfect, but you do have the option to switch to a different student loan servicer if you run into any issues with Nelnet.
Moving Forward with Nelnet
When pondering the question of whether Nelnet loans are the best choice for you, you can rest assured that Nelnet is a servicer with numerous repayment options and many resources to ease the burden of your student debt. Nelnet services federal student loans, which offer the lowest interest options as well.

While all student loan servicers have their fair share of complaints, paying back your student loans is ultimately your responsibility. The best approach is to stay on top of your payments and the information associated with your student loans to avoid any potential errors.
If you have further questions about acquiring financial aid for college or navigating the various pathways, our experts at College Finance can help. Visit us online for a complete list of resources.