The price tag for higher education continues to rise. Fortunately, there are many options to help you afford college.

The first option is to look into scholarships and grant opportunities, which offer free money as gift aid for you to use toward post-secondary education. Grants are often based on financial need, while scholarships are regularly based on merit, service, or accomplishments.
After free money options, the next step is to borrow money. Student loans offer low interest rate programs that often let you wait until graduation to start paying them back. Education loans in New Mexico are offered by four main sources:
The federal government
The New Mexico state government
Colleges and universities in New Mexico
Private lenders
Your school counselor and the office of financial aid at your chosen school can be great resources in helping you figure out how to afford higher education.
Federal Student Aid in New Mexico
When looking into financial aid for college, one of the first things you should do is fill out and file your Free Application for Federal Student Aid (FAFSA). This form helps to calculate how much financial aid, and what kind, you qualify for.
If you have financial need, you can receive a federal Pell Grant or the Federal Supplemental Educational Opportunity Grant (FSEOG). You may also qualify for a subsidized direct student loan.

With a subsidized loan, the government will cover your interest payments while you are still in school at least half time. With an unsubsidized loan, you will be responsible for the interest for the entire life of your loan.
Here are details on federal student loans:
Federal direct subsidized loans:
For undergraduate students
Must demonstrate financial need
Fixed interest rate of 4.53% for loans disbursed between July 1, 2019, and July 1, 2020
Aggregate loan limit of $23,000 with annual limits that vary based on your year in school and dependency status
Federal direct unsubsidized loans:
Available for both undergraduate and graduate or professional students
Does not require you to show financial need
Chosen school decides how much you can borrow each year
For undergraduate students, fixed interest rate for loans disbursed between July 1, 2019, and July 1, 2020, of 4.53%; for graduate and professional students, fixed interest rate of 6.08%
Undergraduate students have an aggregate loan limit of $31,000 for dependent students and $57,500 for independent students. Graduate and professional student aggregate loan limits are $138,500.
For parents of undergraduates, as well as graduate and professional students
Required credit check
Loan limit based on total cost of attendance (COA) at your school, with any financial aid subtracted
Interest rates are fixed. For loans disbursed between July 1, 2019, and July 1, 2020, the rate is 7.08%.
Federal student loans typically have some of the best interest rates and most favorable loan repayment terms and options. Federal student loan programs also offer loan forgiveness and forbearance programs. If you have to borrow money for school, they can provide you with some of the most flexible loan rates and terms.
Understanding State-Based Student Loans in New Mexico
After federal student loan options, the next resource to consider is your state.

If you are a resident of New Mexico, you can qualify for state-based financial aid to attend a public college or university within the state. The New Mexico Higher Education Department Financial Aid Division gives out over $100 million each year to students in New Mexico in the form of financial aid.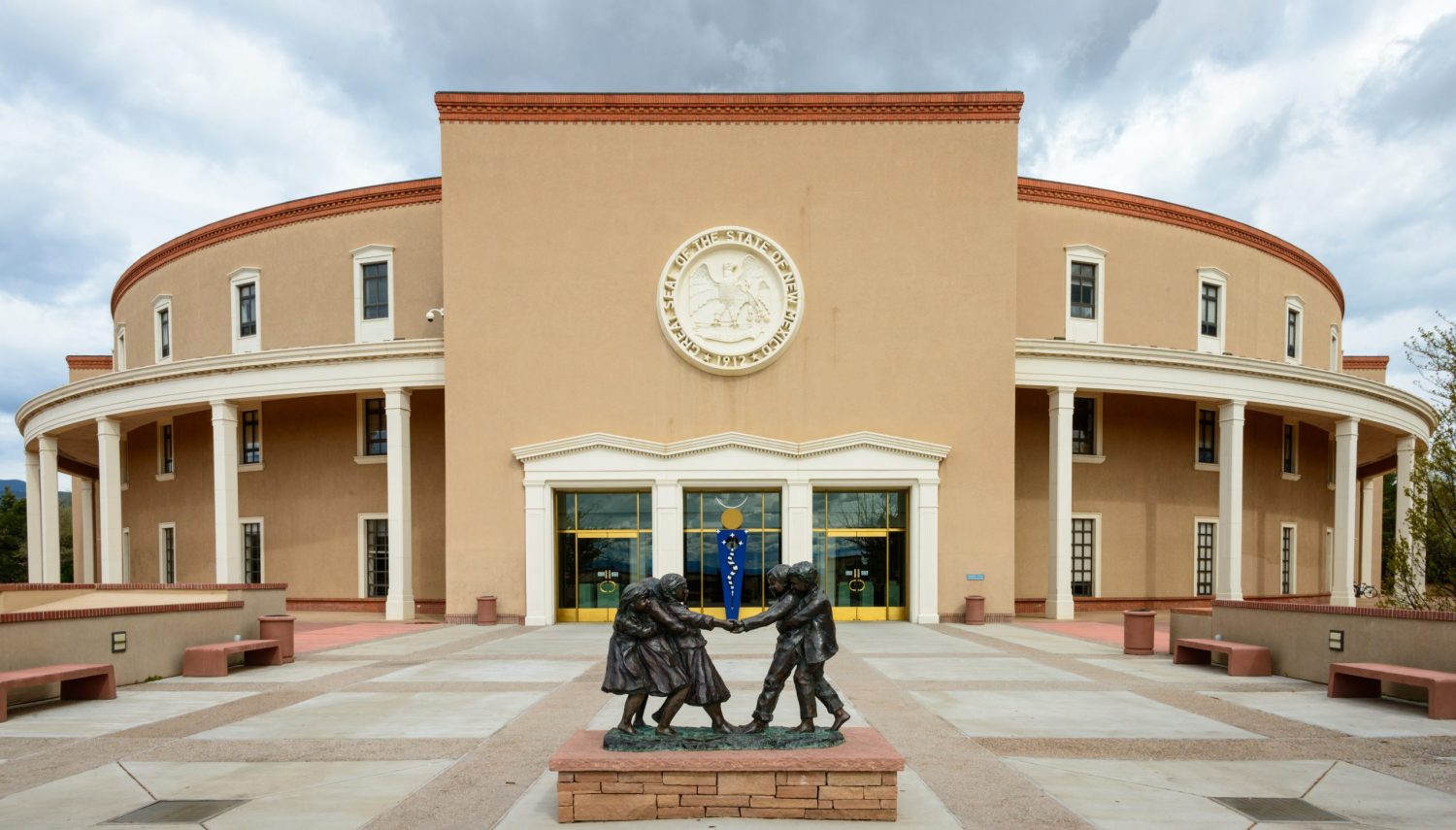 State-based financial aid in New Mexico through the New Mexico Higher Education Department includes these programs:
Student Incentive Grant Program: This program awards between $200 and $2,500 a year for undergraduate students with financial need. You must be enrolled at least half time at a tribal college or New Mexico public university or college, have a high school diploma or the equivalent, and be a resident of New Mexico.

College Affordability Grant: This grant is for undergraduate New Mexico resident students attending a New Mexico public university, college, or tribal college, who have financial need and don't qualify for other types of aid. Students can apply for up to $1,000 per semester.

Loan-for-Service Programs: Several fields of study offer loans for service. This means that your loan is eligible for forgiveness if you complete your service agreement. Borrowed funds do not have to be paid back if you return to work in New Mexico in your field and fulfill your service commitment.

These are loans-for-service programs in New Mexico:

Western Interstate Commission on Higher Education (WICHE) Loan-for-Service Program: Currently offered in the fields of dentistry or veterinary medicine, this program is provided to students pursuing careers in these fields who need to attend out-of-state programs that are not offered within New Mexico. To complete the service portion of the loan, you will need to come back to New Mexico to practice as a professional. You also need to have graduated from a New Mexico high school to be eligible.

Scholarships: There are several state-based scholarships you can apply for based on athletic or academic abilities and service projects. Scholarships also exist for specific populations. Scholarships can provide you with free gift money that you don't have to pay back.
University-Based Student Aid in New Mexico
Most of the time, federal and state-based financial aid goes through your college or university. The school will determine how much aid you can receive based on your COA. Universities and colleges themselves also have financial aid divisions that can offer financial aid directly.

Institutional aid can come in the following forms:
Scholarships
Grants
Work-study programs
Loans
When you file your FAFSA, you will be considered not only for federal financial aid but also for state and institutional-based aid. You will be notified if you are eligible for any of these programs.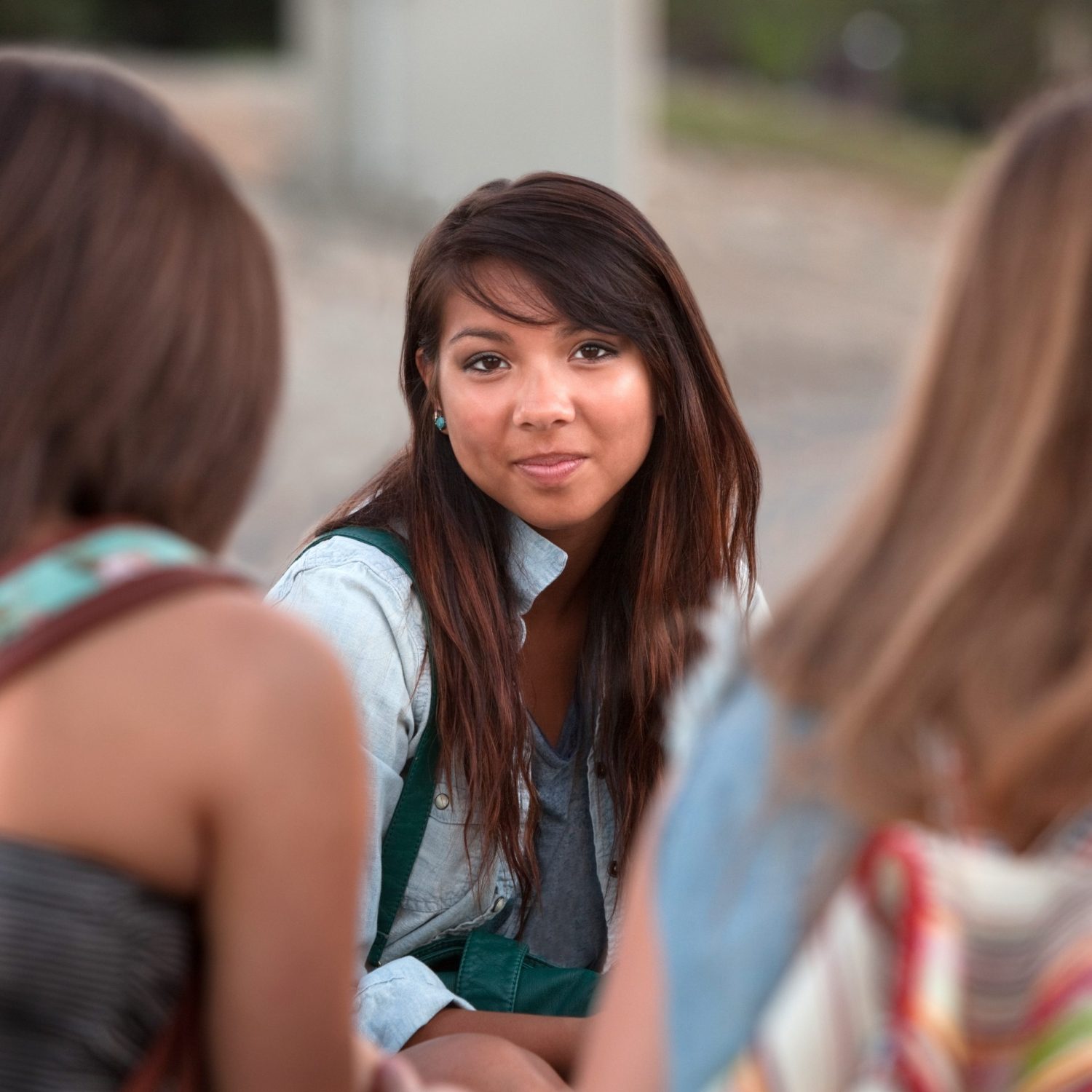 If you are a Native American New Mexico resident student, you can qualify for assistance or scholarships through your tribe or Native American organization. Contact each organization directly for more information on your options.
Private Loan Options
Private student loans should usually be the last thing you consider after applying for other forms of financial aid. Federal loans provided through the U.S. Department of Education are some of the most stable options, with flexible loan payment plans and forgiveness programs.
Private student loans are provided through financial institutions, such as banks and credit unions. Your individual loan lender sets the terms of your specific loan based on your personal circumstances. They will take these things into consideration:
Credit history and score
Income-to-debt ratio
Cost of attendance
As a student, you may not have much of a credit history yet. Therefore, you may need a co-signer to get a loan or to obtain the most favorable interest rates and repayment terms.
Interest rates for private student loans can range from under 4% to close to 15%. Variable interest rates often start lower but fluctuate during the life of your loan. A fixed-rate private student loan usually has a higher starting interest rate, but it will remain the same during your entire loan term.
Private Loan Providers in New Mexico
You have choices when it comes to a private student loan lender. If you are already a member of a credit union or bank, you can see if they will offer you member perks or discounts.
As a resident, you can also consider the nonprofit institution New Mexico Educational Assistance Foundation (NMEAF) for private student loans. NMEAF offers low fixed interest rate private loans that range between 5.02% and 6.52% for graduate and undergraduate students enrolled in a New Mexico college or university at least half time.

Consult with the financial aid office at your school, consider free money options and federal or state-based financial aid first, and use private student loans only when necessary.