You want to master your field, so you're entering a master's degree program. A higher degree shows potential employers that you are a serious, well-trained, and knowledgeable candidate. You have to pay for graduate school, and that might mean more student loan debt.

Fortunately, figuring out options to pay for graduate school is not complicated. You should fill out the Free Application for Federal Student Aid (FAFSA) for graduate school student aid. This application is free for all students, helping you access part of the $120 billion in student aid that the U.S. Department of Education (DOE) gives to students just like you.

Although graduate school is more expensive than undergraduate school, you will likely still have access to several forms of student financial aid, including student loans, if you fill out a FAFSA.
What Federal Money Does the FAFSA Help Master's Students Find?
When you fill out the FAFSA, as with your undergraduate application, your graduate school financial aid request will be sent to schools to which you are interested in applying or to which you have been accepted. These schools will then send you information on their financial aid programs for graduate students. These may include merit-based scholarships, research funding, teaching assistantships, and student loans.

Graduate programs tend to be more expensive than undergraduate programs, but there is good news: As a graduate student, you are considered an independent student. This means you can qualify for more financial aid because you may have a lower-wage job, fewer assets than your family, and less contribution from your parents.

The federal government offers both grants and student loans to graduate students who fill out the FAFSA for master's programs and other education options. This helps the school determine if you qualify for several funding options.
Federal Pell Grant: If you enroll in a post-baccalaureate teacher certification program, you can qualify for this small federal grant based on financial need. Grants, like scholarships, do not need to be repaid.

Teacher Education Assistance for College and Higher Education (TEACH) Grant: This grant offers up to $4,000 each year to qualifying graduate students who aim to become professional teachers. Unlike some other grants, this program requires you to complete specific coursework to start teaching and then get a specific type of job in education. If you do not meet these requirements, the grant turns into a loan and you must repay it.

Federal Work-Study (FWS) Program: Many undergraduate students use this program as a way of finding part-time employment that helps pay directly for their education. As a graduate student, you can do the same thing.

The program can help you find meaningful work in your field of study. You will also be encouraged to find a work-study position that helps benefit the community.

The William D. Ford Federal Direct Loan Program: Many undergraduates take advantage of this generous student loan program to receive subsidized and unsubsidized loans, with low interest rates and adjustable repayment periods based on changing needs. As a graduate student, you can get two kinds of direct loans:


Direct unsubsidized loans allow you to borrow up to $20,500 per school year
Direct PLUS loans are offered if the unsubsidized loan does not cover your full costs
As with your undergraduate funding, the FAFSA for master's degree funding uses your expected contribution (based on your personal assets and finances, rather than your family's) and the cost of attendance at each school to determine a specific number indicator. The federal government will use this number to determine which need-based student aid you qualify for, and then send that information to the schools to which you apply.
Does the FAFSA Apply to Other Types of Funding for Master's Programs?
Every accredited college with a graduate degree program accepts FAFSA information for master's degree candidates. This helps the college give students information on how much money they can receive to pay for their higher education. Colleges typically only send award letters to students who have been accepted for admission because there are too many potential candidates who may not ultimately apply to the school for funding.

Filling out the FAFSA alerts both the federal government and your school that you need financial support. You can also investigate other types of student financial aid by talking to your school's student aid office. Types of financial support include:
Institutional merit-based scholarships
State scholarships and loan programs
Financial aid from other federal agencies, like the Fulbright Scholarship through the U.S. Department of State
The FAFSA will not give you direct information about private student loans, but will rather be used for state-based and institutional aid. Once you learn how much financial aid you qualify for based on your FAFSA information, you might choose to take out private student loans to fill in any gaps, like the cost of living or some course supplies.
7 Steps to Filling Out the FAFSA for Your Master's Program
Filling out the FAFSA for master's degree funding is one of the most important steps you can take after deciding to return to school and getting accepted into a degree program. To get the funding you need to complete a graduate program, here are the steps you should follow:
Go to FAFSA.gov, and use your existing account from undergrad or complete a new account.

Create a new FAFSA application, which you must complete between Oct. 1, 2019, and June 30, 2021, to be considered for the 2020–21 financial aid award year.

Get important information together so you can fill out the form. This includes:

Your Social Security number or your Alien Registration number if you are not a U.S. citizen
Your federal income tax returns, W-2s, and any other records of money earned
Bank statements and records of investments, if applicable
Records of untaxed income, if applicable
Your FAFSA ID


Add your colleges at the end of the FAFSA form. You must list at least one college to receive any financial aid information. You can add up to 10 schools at a time. If you want to add more schools, wait until the first 10 have received financial aid information; then, log back into your FAFSA account, erase some of the previous schools, and fill out the new schools so they can receive your FAFSA.

If you need to make any corrections, you can easily accomplish this by logging back into your FAFSA account and fixing any fields. These will be updated immediately. You can correct any field other than your Social Security number.

Once the colleges you listed receive your FAFSA information, you will begin receiving financial aid award letters around the same time as admission offer letters are sent out. Timing varies a little from college to college, so if you want to know a specific deadline, contact the college admissions or financial aid office.

Repeat the FAFSA application process the following year if you are in a multi-year graduate degree program.
You will need to fill out this information every year that you attend graduate school. Sometimes, the amount of money you are eligible for can change. For example, if you take on a part-time job while you are in graduate school to offset the cost of living, you may not receive as much in need-based grants or student loans because you have more assets than the previous year.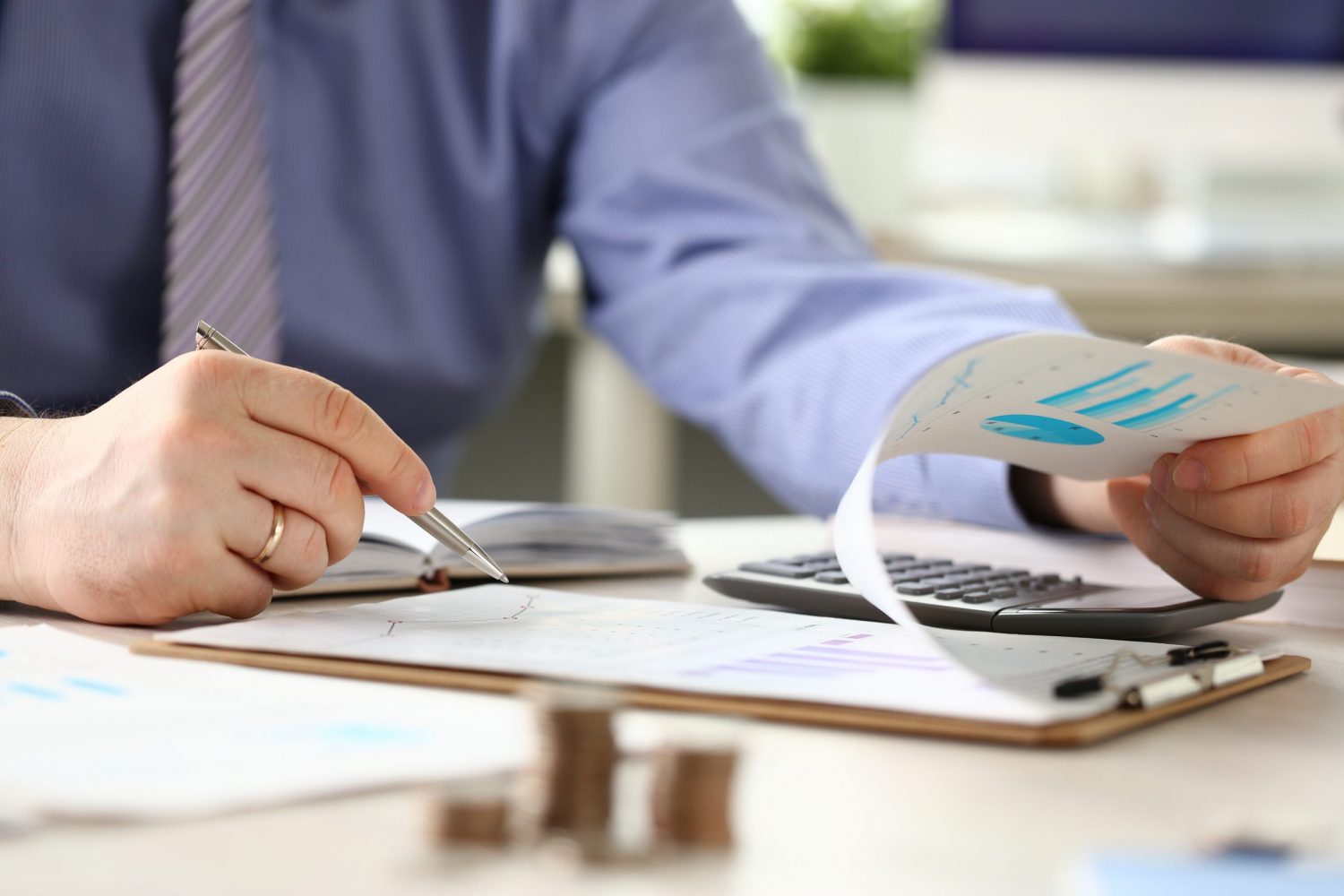 According to estimates, 64% of graduate students filed a FAFSA for master's degree financial aid in the 2016–17 academic year. With so many people using this information, it is important for you to complete the FAFSA as soon as possible. Some grants or work-study opportunities are first come, first served. 
More Steps to Take Once Your FAFSA Funding Is in Place
If you filled out the FAFSA for master's degree funding, received information from your top schools, determined how much a year of school would cost, and found that you still need help paying for school, you have options. You can appeal the school's decision if you think you have a greater need than they anticipated. You can also find additional sources of funding.

Here are some suggestions to pay for graduate school or offset your cost of living outside of tuition and supplies:
Find smaller graduate student scholarships from corporations, nonprofits, or other organizations.
Find fellowships, which give you the opportunity to work in your field through an internship-like program while earning money for your graduate education.
Work for a year or two before going to graduate school to save money.
Defer your undergraduate and graduate student loans, whether they are federal or private.
Take student loan interest off your taxes using the lifetime learning credit (LLC).
Use an employer reimbursement program if you already work in a career you love. Over 50% of employers offer some tuition assistance, as long as your education benefits the company.
Use the GI Bill if you served in the military.
Undergraduate student debt keeps many new graduates worried that they cannot go to graduate school. Filling out the FAFSA for master's degree funding is the first step to understand how you can pay for your continuing education.
You can also take time to gather resources from your current employer, potential merit-based scholarships, and other programs for which you are eligible. Once you have this information, you can apply for all the student aid you need.
Be sure to take the lowest-risk aid first, such as scholarships, grants, and work-study programs. Then, take out student loans, including private student loans, if needed.